With a handful of movies and TV shows to her name, Ana Cruz Kayne has recently joined the Barbie ranks. The actress herself is mostly known for her roles in Little Women and Jerry & Marge Go Large. However, there are many more 'pictures' she's lent her face and acting talent to.
Following her appearance in a beaded terno on the pink carpet at the Barbie premiere, the Filipina-American actress garnered a lot of attention. So, it's only natural that people would want to know more about her. In that vein, here are some interesting facts about Ana Cruz Kayne.
1. Ana Cruz Kayne's Sign Is Taurus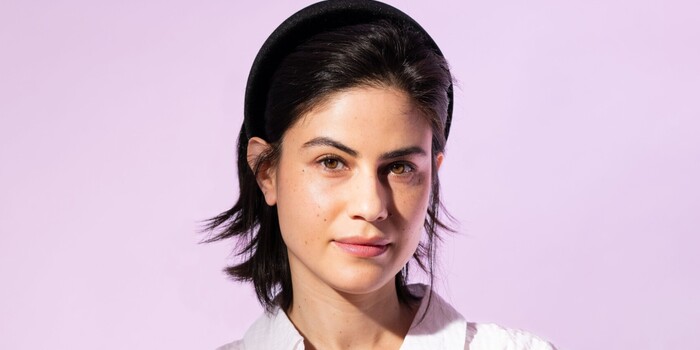 The star herself was born on April 28th in New Haven, Connecticut. That lands her smack in the middle of Taurus territory. Apparently, that means she's a "graceful and diligent laborer," among other things.
2. Ana Cruz Kayne's Roots Are Both Filipino And Jewish
Kayne has made it no secret that she has Filipino and Jewish ancestry. She gets all her Filipino blood from her mother's side, as she's a full-blooded Filipina. Cruz Kayne makes frequent postings on her family in the Philippines, considering it was where she was born and raised. That simply means that her Jewish blood comes from her paternal side.
3. In The Barbie Movie, She Plays A Supreme Court Justice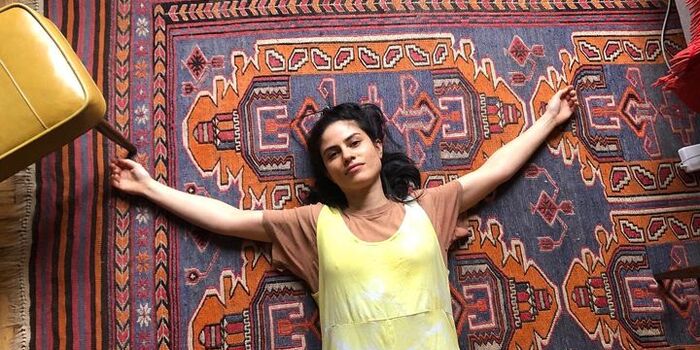 Cruz recently appeared in the Barbie movie, where she played one of the iterations of the titular character. Needless to say, it was quite a step up for her in terms of her roles legally-inclined roles. She's played similar roles in shows like The Bold Type and Blue Bloods. However, she shot right up the ranks to play the part of Supreme Court Justice Barbie in the Barbieland universe.
According to Cruz Kayne, "I always take the role of a lawyer. I want to think of myself as a woman who exudes justice… I have no idea whether or not it's my deep voice." She also reflected on the significance of having a woman of color play that part, "It was just so empowering… It was all you could have wished for and more. And because it's Barbie, you know it's got some serious kick."
4. She Never Shies Away From Her Heritage
If there's one thing that's clear about the star, it's that she's proud of her heritage through and through. As mentioned earlier, she paid homage to her Philippine blood on Barbie's pink carpet. But there was a little bit more than that in the mix. Her character in Barbie wore an item of Balintawak-inspired clothing which was an idea that she and Jacqueline Durran, the movie's costume designer, came up with. She commented on that by saying, "I don't know how they came up with it so fast, but it felt so special and so unique to my Barbie… so, that was my favorite outfit, and I would say that that was my favorite part of Barbie."
5. She's Been In A Greta Gerwig Movie Before
Barbie isn't the first Greta Gerwig movie she's been in, as she made an appearance in the 2019 film Little Women. In the movie itself, she played the role of Olivia. She was in good company, too, as her castmates were Saoirse Ronan, Emma Watson, Florence Pugh, Timothée Chalamet, and Laura Dern.
6. Ana Cruz Kayne Didn't See Herself In Barbie As A Kid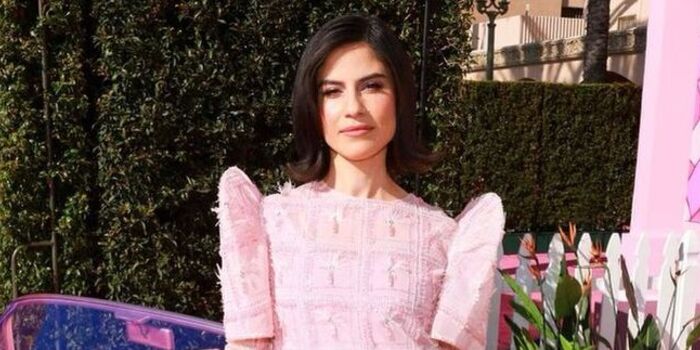 Playing Barbie in a film can sure make one a bit introspective. Ana Curz Kayne is no exception, as she revealed that she did not feel a strong connection to the Barbie line of dolls as a child. Besides the fact that she probably didn't see dolls with her skin tone back then, she was a full-fledged tomboy. In her own words, "I didn't grow up playing with Barbie because she was a completely perfect blonde girl that I couldn't relate to." Now, here's a touching story — when she was cast as Barbie, Cruz Kayne was gifted her very first Barbie. It was a veterinarian doll that looked like her and even owned a cat like hers.
8. She Likes To Do Gymnastics
Acting isn't the only thing Cruz Kayne likes to indulge in, she's quite keen on gymnastics as well. With that in mind, she expressed admiration for the Romanian gymnast Nadia Comăneci on her own website. Comăneci, who's a five-time winner of the gold medal at the Olympic Games wished her a happy birthday with a personalized video message.
9. Ana Cruz Kayne's Brother Is In Showbiz Too
It would seem that Ana Cruz Kayne isn't the only talented personality in the family. Her brother, Michael Cruz Kayne, also works in the entertainment sector. He's not just a comedian but he's also a writer for The Late Show With Stephen Colbert. He's doing quite well in his own right and has received accolades including the Peabody Award and the Writers Guild Award.