Adewale Akinnuoye-Agbaje represents a generation of incredible actors yet to receive accolades from major award associations. Over the course of his career, Akinnuoye-Agbaje has consistently delivered stellar performances in supporting roles. Arguably often typecast to play muscular characters, Akinnuoye-Agbaje has long proven he's more than his physicality.
A British actor of African descent, Akinnuoye-Agbaje has starred in several box-office hits. A quick look at his acting credits in movies show the actor has worked with and shared the screen with several top Hollywood actors. In recognition and appreciation for his contribution to movies, these are Adewale Akinnuoye-Agbaje's best performances on the big screen.
The Mummy Returns (2001)
The Stephen Sommers-directed adventure horror film The Mummy Returns (2001) is a direct sequel to The Mummy (1999). Adewale Akinnuoye-Agbaje played the character of Lock-Nah, introduced as the Cult of Imhotep's chief enforcer. He's also the bodyguard and protector of Meela Nais (Patricia Velásquez), the physical reincarnation of Anck-su-namun. Although it is Akinnuoye-Agbaje's fifth feature film, it is the second film to cross the $100 million mark at the Box Office. The Mummy Returns grossed $435 million, starring Brendan Fraser, Rachel Weisz, John Hannah, and Arnold Vosloo reprising their roles.
The Bourne Identity (2002)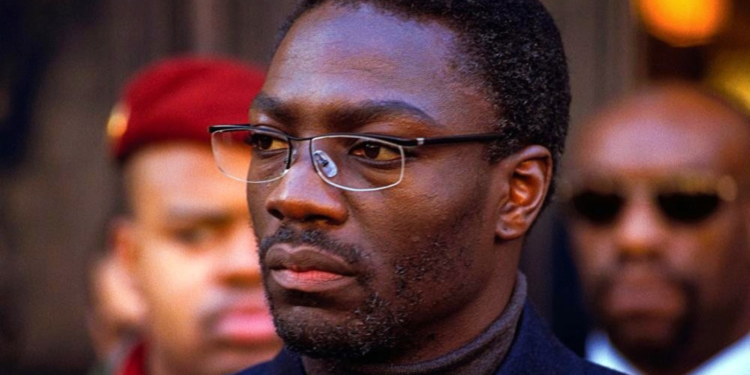 Adewale Akinnuoye-Agbaje was part of the cast of The Bourne Identity (2002), the first installment in the Bourne film series. Produced on a budget of $60 million, The Bourne Identity grossed an impressive $214 million at the Box Office. Akinnuoye-Agbaje was cast as the exiled African dictator Nykwana Wombosi. Having failed to assassinate Wombosi because of the presence of his children, Jason Bourne (Matt Damon) loses his memory after being shot twice in the back and left for dead. The movie revolves around Jason trying to piece together details of his past and his real identity.
Get Rich or Die Tryin' (2005)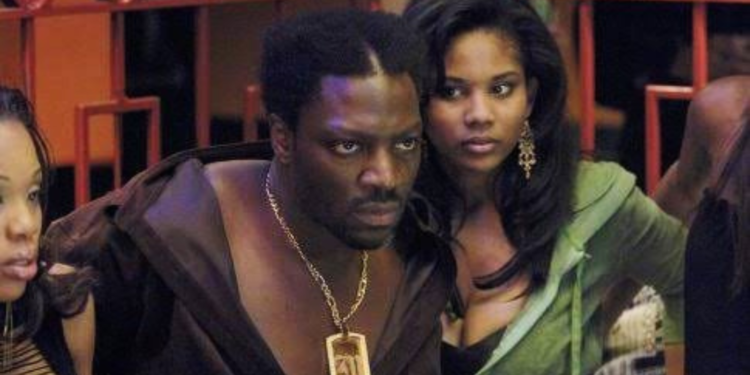 Jim Sheridan's crime drama Get Rich or Die Tryin' (2005) was loosely based on the autobiography of rapper 50 cents (Curtis Jackson). Adewale Akinnuoye-Agbaje plays a major role as the film's main antagonist. His character, Majestic, is introduced as an underling to a local drug kingpin, Levar (Bill Duke). Majestic's greed for power and respect will see him set up Levar to go to prison and set Levar's second-in-command, Odell (Russell Hornsby), to take the fall. Majestic soon becomes the new kingpin and head of Levar's empire.
G.I. Joe: The Rise of Cobra (2009)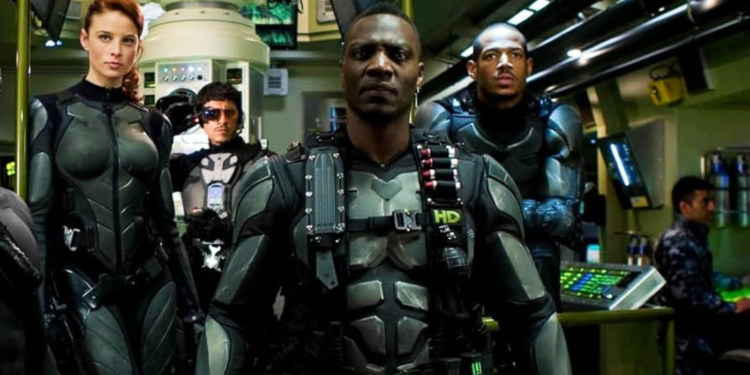 Adewale Akinnuoye-Agbaje worked again with Stephen Sommers in the military science fiction action film G.I. Joe: The Rise of Cobra (2009). The film is the first installment of the G.I. Joe film series, and the only one Akinnuoye-Agbaje starred in. Akinnuoye-Agbaje portrayed the character of Hershel Dalton/Heavy Duty. The character is the field commander of the G.I. Joe and also an ordnance expert. Akinnuoye-Agbaje starred alongside Channing Tatum, Dennis Quaid, Rachel Nichols, and Marlon Wayans.
Thor: The Dark World (2013)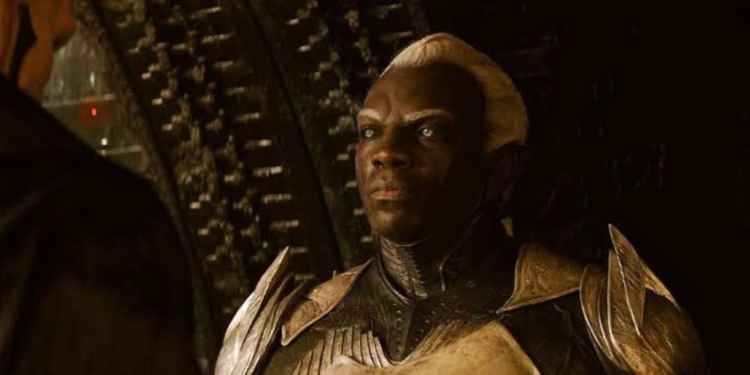 Thor: The Dark World (2013) is the sequel to Thor (2011). Adewale Akinnuoye-Agbaje was hired to play one of the film's villains together with Christopher Eccleston, who played Malekith. Akinnuoye-Agbaje's character, Algrim/Kurse, is Malekith's trusted and loyal lieutenant. Malekith transforms Algrim into the monstrous-looking creature, Kurse. The Dark Elf-turned monster, Kurse, was created to kill Thor. To appear as the character, Akinnuoye-Agbaje had to spend three hours applying make-up and prosthetics. Thor: The Dark World grossed $644.8 million at the Box Office.
Pompeii (2014)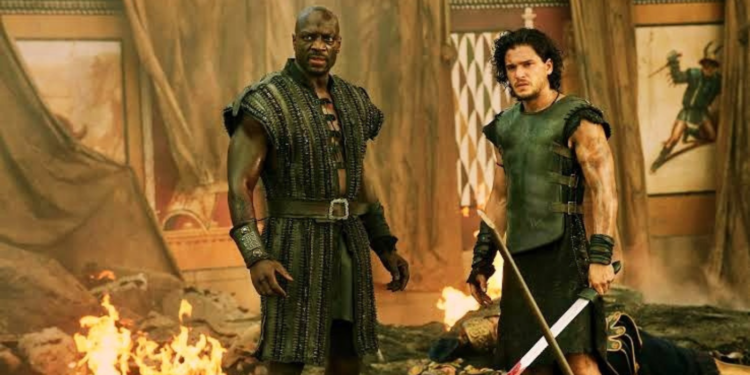 Pompeii is Paul W. S. Anderson's epic romantic historical disaster film, released in 2014. Starring Kit Harington, Carrie-Anne Moss, and Kiefer Sutherland, Adewale Akinnuoye-Agbaje is introduced as the champion gladiator, Atticus. Although he initially develops a rivalry with Milo (Kit Harington), Milo earns his respect later on. Atticus dies a hero's death at the hands of Marcus Proculus (Sasha Roiz). Although panned by critics, Akinnuoye-Agbaje delivers a masterpiece performance as a gladiator.
Concussion (2015)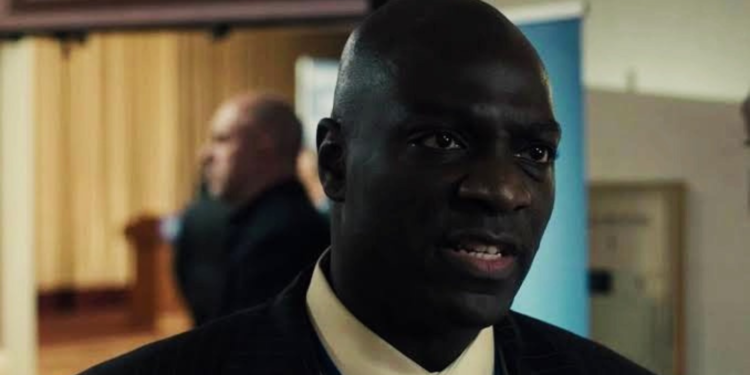 The following year, Adewale Akinnuoye-Agbaje starred in two feature films, Trumbo (2015) and Concussion (2015). In Concussion, Akinnuoye-Agbaje portrayed former National Football League (NFL) professional football player, Dave Duerson. In the movie, Dave Duerson is a former NFL Players Association executive who initially disapproves of Bennet Omalu's (Will Smith) chronic traumatic encephalopathy (CTE) findings. However, three years later, after Dave Duerson commits suicide by shooting himself in the chest, he helps provide evidence of CTE. Dave Duerson's dying wish to his family is to offer his brain for future research on CTE. This became the breakthrough, after CTE was found in his brain, for Omalu's research to be taken seriously by the NFL.
Suicide Squad (2016)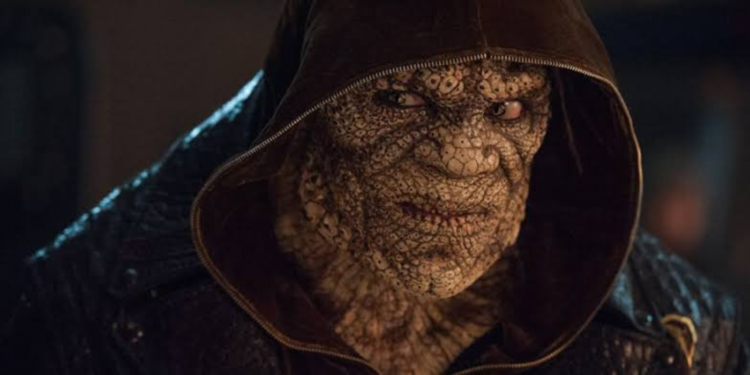 David Ayer's Suicide Squad included Adewale Akinnuoye-Agbaje as part of its star-studded cast. Akinnuoye-Agbaje portrayed the cannibalistic metahuman criminal, Waylon Jones/Killer Croc. The character has superhuman strength, can breathe underwater, and has high endurance. Killer Croc's skin is covered in reptilian features, which allows him to withstand high-caliber weapons and skin abrasion. He's enlisted by Amanda Waller (Viola Davis) to be part of the Suicide Squad. The film's other notable cast includes Will Smith, Jared Leto, Margot Robbie, Jai Courtney, Cara Delevingne, Ben Affleck, Ezra Miller, and Scott Eastwood. Suicide Squad grossed $747 million and won an Oscar for Best Makeup and Hairstyling.
Wetlands (2017)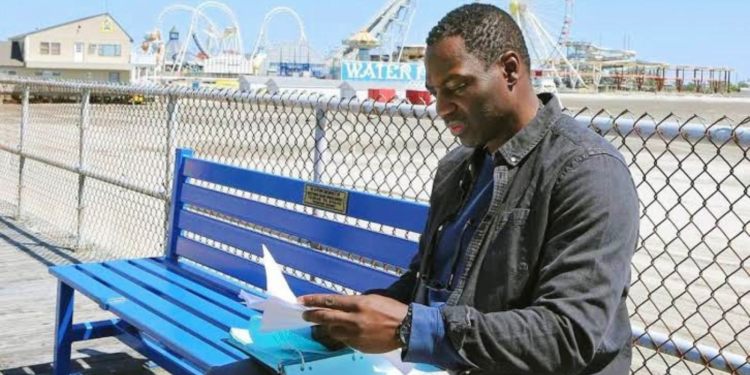 Adewale Akinnuoye-Agbaje plays the lead role in the American crime thriller Wetlands (2017). Directed, produced, and written by Emanuele Della Valle, Wetlands revolves around a disgraced Philadelphia police detective, Detective Babel "Babs" Johnson (Adewale Akinnuoye-Agbaje). After moving to the fictional Atlantic City, Babs tries to start a new life with his daughter and new partner. However, he must contend with his past, as well as protect the people he loves and cares about. As its lead actor, it's Adewale Akinnuoye-Agbaje at his finest!
Farming (2018)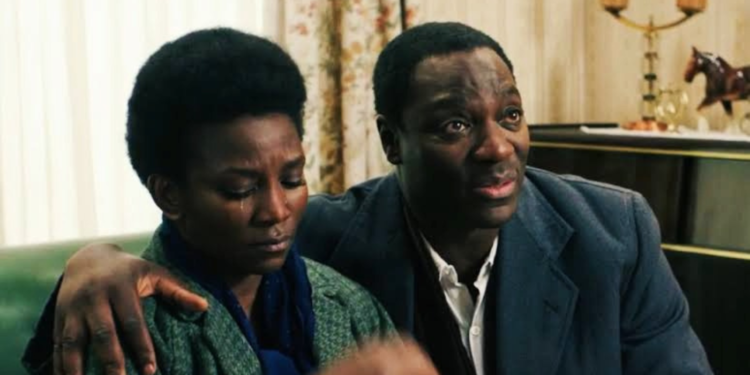 Farming (2018) was Adewale Akinnuoye-Agbaje's directorial debut. He not only directed and wrote the film but also played a supporting role as Femi, the father who gave away his son. Farming premiered at the Toronto International Film Festival (TIFF) on September 8, 2018, to rave reviews. The British film is based entirely on Akinnuoye-Agbaje's childhood and growing years. To help breathe life into his written story, Akinnuoye-Agbaje enlisted the help of several top actors. Farming's notable cast includes Damson Idris, Kate Beckinsale, Genevieve Nnaji, and Gugu Mbatha-Raw.
Marlowe (2022)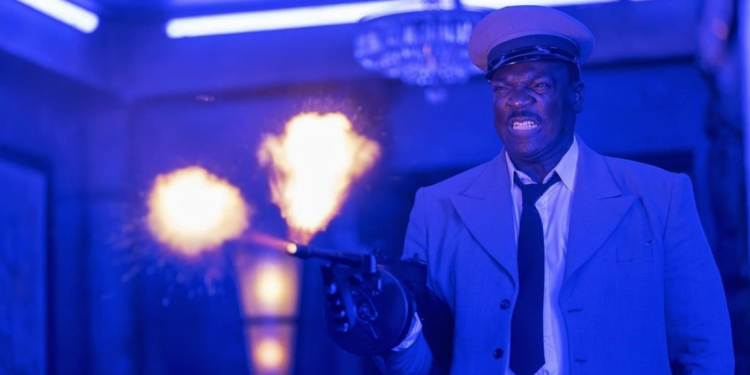 Adewale Akinnuoye-Agbaje did not appear in any other feature film for the next four years after Farming (2018). His next appearance was playing Cedric in Neil Jordan's neo-noir crime thriller film Marlowe. Akinnuoye-Agbaje's Cedric character is a chauffeur, with the movie revolving around the private investigator, Philip Marlowe (Liam Neeson), hired by Clare Cavendish (Diane Kruger) to find her missing lover. Besides Adewale Akinnuoye-Agbaje, Marlowe's notable cast includes Jessica Lange, Alan Cumming, and Danny Huston.
Tell us what's wrong with this post? How could we improve it? :)
Let us improve this post!