Aaron Rodgers has a romantic history as exciting as his football career. Rodgers is an American football quarterback who currently plays for the National Football League's (NFL) New York Jets. Aaron Rodgers was selected for the NFL drafts in 2005 by the Green Bay Packers and played for them until 2022.
Regarded as one of the greatest and most talented quarterbacks of all time, with several career highlights and awards, Rodgers has been one of the hottest bachelors in American sports. While he's yet to walk down the aisle, Rodgers has been in a few public romances. Here's everything about his dating history, broken engagement, and new romance.
Aaron Rodgers' First Public Relationship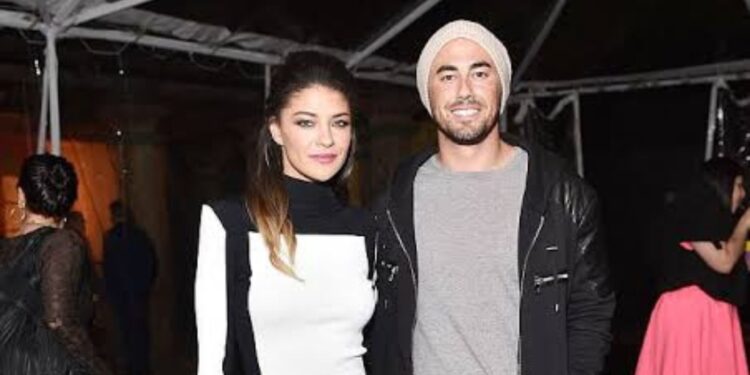 In recent years, Aaron Rodgers' love life and romance has been in the public eye, as the quarterback has no problem with prying eyes. There were reports in 2011 that Rodgers was dating Gossip Girl actress, Jessica Szohr. Although they split that same year, they got back together sometime in 2014 before reportedly splitting for good. A major reason for their breakup was because of Szohr's busy schedule.
Aaron Rodgers And Olivia Munn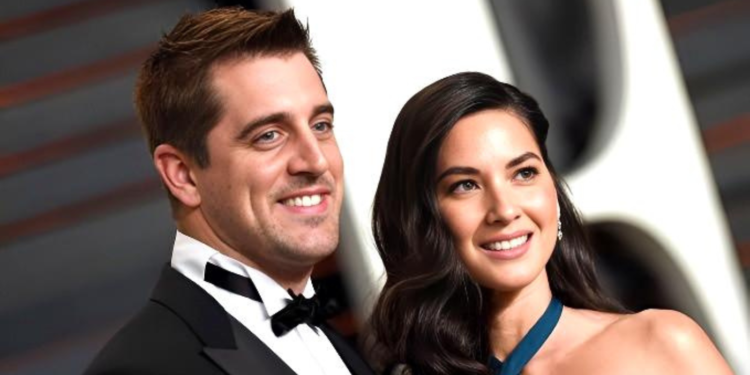 After his split from Jessica Szohr, Aaron Rodgers began dating actress Olivia Munn in 2014. The two stayed together for three years (Rodgers' longest relationship) before splitting in 2017. Although the media attention was one of the reasons for their breakup, Rodgers and Munn reportedly stayed friends afterward.
Aaron Rodgers And Danica Patrick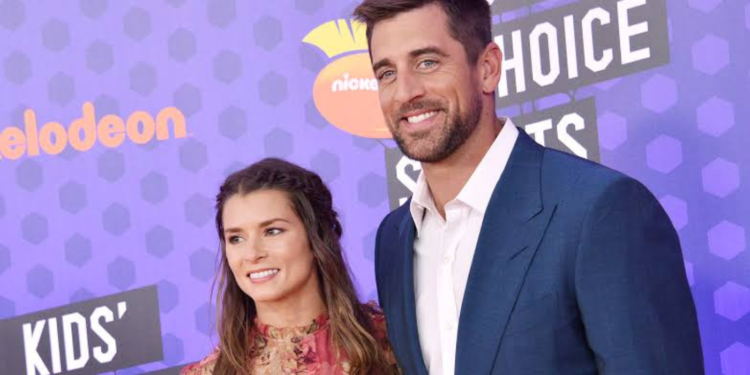 Danica Patrick is a former professional racing driver. She's known for making history as the most successful woman in American open-wheel car racing. Patrick and Rodgers began dating in 2018. The couple stayed together for two years before splitting in 2020.
A Surprising Engagement Announcement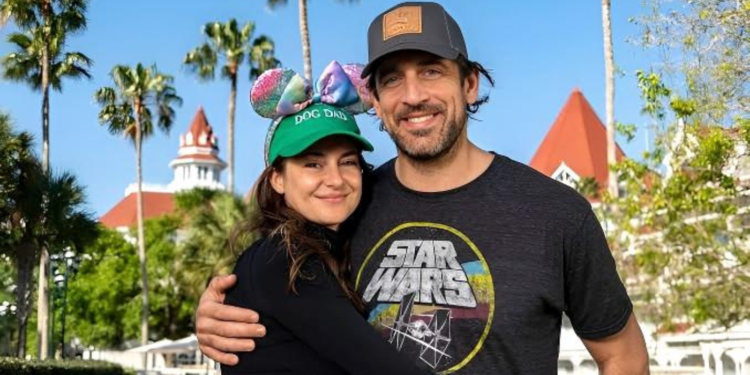 In February 2021, Aaron Rodgers gave an NFL MVP acceptance speech where he called the actress Shailene Woodley his fiancée. Woodley also confirmed it when she appeared on The Tonight Show Starring Jimmy Fallon a few weeks later. She revealed that they had been engaged for a while before choosing to make a public announcement. The couple decided to make it public to avoid media and gossip columns beating them to it.
Shailene Woodley is popularly known for playing Amy Juergens in The Secret Life of the American Teenager (2008–2013) and Beatrice "Tris" Prior in the Divergent film series. Months before announcing their engagement, they had each gotten out of long-term relationships. Rodgers had recently broken up with Danica Patrick, and Woodley ended her relationship with Rugby player Ben Volavola in April 2020.
Regarding the relationship, Rodgers expressed his increased love of life as a result of making decisions and changes that put him in a better headspace. With dating Woodley, he admitted having so much fun as well as surrounding himself with people he genuinely enjoyed being around. Woodley also revealed that they fell hard and fast for each other because they were forced to move in together due to the pandemic to spend time together.
The End Of A Romantic Engagement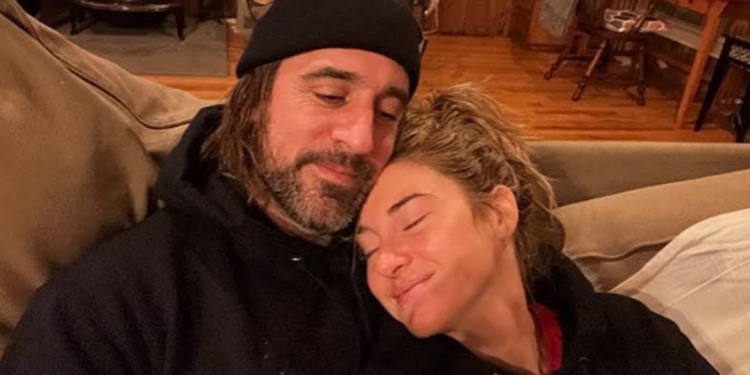 A year after they announced their engagement, news came out in February 2022 that their engagement was over. It was shocking news for fans and followers of their love and engagement. It was challenging for Woodley, who had been involved in the filming of the TV series Three Women from October 2021 to May 2022. According to Woodley's statement in an interview with Porter, the breakup was her darkest, hardest time. It was worse because the public was so interested in the details of what went wrong. She had never dated someone as famous as Rodgers before, and people's scrutiny and opinions felt violating to her.
However, when it all looked like the end of a beautiful romance, romance shipping fans had a glimmer of hope. After the news of his broken engagement to Woodley was made public in late February 2022, Rodgers posted a photo on his Instagram of them cuddling. In his caption, he tagged her and thanked her for letting him chase her, be a part of her life, have his back, be incredibly kind to him, and demonstrate unconditional love. In March 2022, he attended his teammate's wedding with Woodley. Two weeks later, they were seen being affectionate with each other at a winery.
However, behind the scenes, all was not well with the couple. In April 2022, the couple called it quits for good. According to Shailene Woodley, she tried to give their relationship another go and deliberately spent time with Rodgers. However, she noticed that everything continued to be on his terms, making her throw in the towel. Around the same period of April 2022, photos of Rodgers with Mallory Edens surfaced on the internet.
The Link With Mallory Edens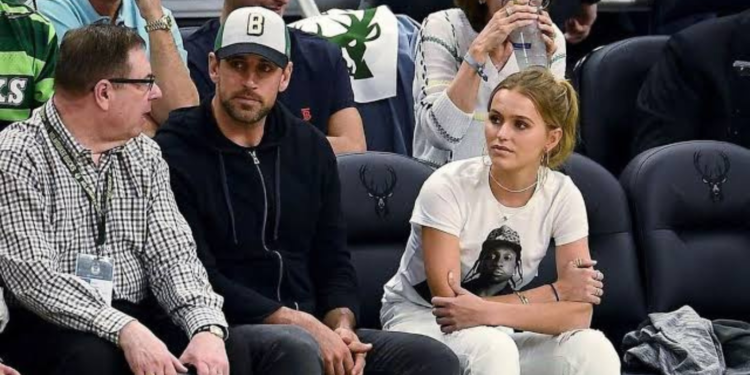 Mallory Edens is the daughter of Milwaukee Bucks' majority owner, Wes Edens. Eden also co-owns the English Premier League team Aston Villa, based in Aston, Birmingham, England. Aaron Rodgers is a minority owner of the Milwaukee Bucks. On several occasions, Rodgers has been photographed sitting beside Edens and her family at Milwaukee Bucks games. Most of the time, the relationship was thought to be business-related. In one of Aaron Rodgers' 2018 tweets, he requested a retweet for a fundraiser to support wildfire and its awareness. Edens replied by pledging $1 million for the wildfire relief. In a 2019 ESPN interview, Edens also mentioned that Rodgers and her father were good friends.
Aaron Rodgers' New Romance With Mallory Edens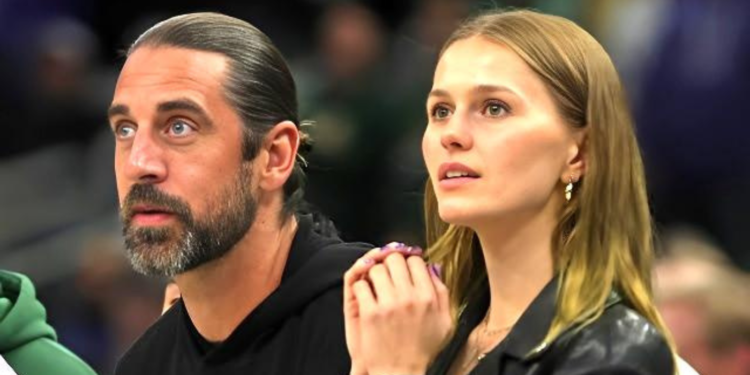 In January 2023, Rodgers and Edens sat together at a Milwaukee Bucks game. However, things were different this time, as a source confirmed with PEOPLE that they were dating. The source also added that it wasn't serious, especially because Aaron Rodgers was trying to take his time before moving into a new relationship. In late August 2023, she supported him from the stands when he debuted with the New York Jets. Edens shared when Rodgers walked into the pitch on her Instagram stories. Unfortunately, he sustained an Achilles injury that automatically ended his NFL season.
A few days later, Rodgers posted on Instagram that he feels heartbroken but thankful for the support and love. While the post was filled with support from several people, including Breaking Bad actor Aaron Paul and Olympic medalist Lindsey Vonn, Edens' comment caught fans' attention. Edens left a simple heart emoji that left eagle-eyed fans speculating there was more than the couple were publicly letting on. However, while Aaron Rodgers and Mallory Edens have yet to openly confirm their relationship status, relationship watchers keep their fingers crossed.
Tell us what's wrong with this post? How could we improve it? :)
Let us improve this post!