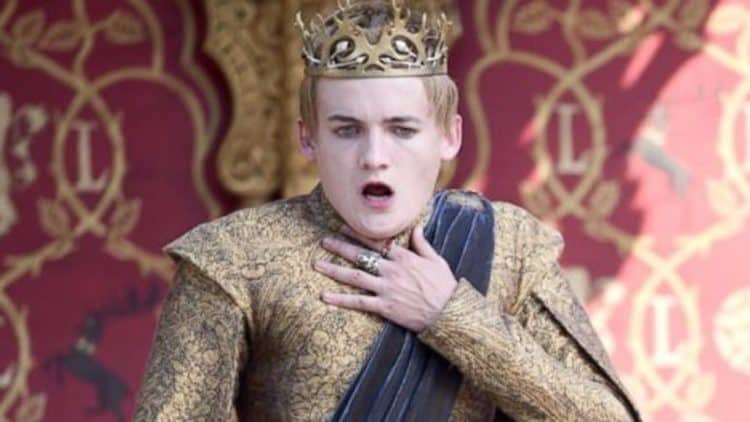 On one hand, it should be said that George R.R. Martin has tapped into something that has become a huge affair since the story of Game of Thrones is currently entertaining spinoffs that will be created at some point to give another view into the world that Martin has created. But on the other hand, it feels as though he's moved so far beyond the original story that we might never see The Winds of Winter finally hit the shelves since at this point he simply has no time. That feels like a trifling thing to many people since the scope of what Martin is now involved in is so much greater than the literary series. But to be certain, a stage play of GoT, which will apparently be set 16 years before the events of the series, has been announced to be in the works. The setting appears to be Harrenhal, during a time when things were still peaceful, more or less, and the great houses hadn't yet found reason to be at odds. But for one reason or another, a stage play feels like something that might divide the fanbase just a bit, if only because quite a few people would rather see the GoT franchise kept to the small and possibly big screen, while others are willing to see what might become of it on stage.
The type of effects that will be available will be a lot more limited than they were on the show, that much is pretty obvious, but it's also going to be interesting to see what kind of practical effects are used and how far the story will stretch things in order to fit whatever narrative is being created. Seeing younger versions of popular characters will be interesting since during the show we were given a couple of younger versions, but with the story pushing forward continuously there wasn't a lot of time for that many flashbacks, and as a result, we didn't get to see everything that transpired in the past. It's not certain yet who we're going to see since it doesn't sound as though a cast has been put together, but it's fair to say that there are some characters that we might hope to see on stage, if only because there are plenty of opportunities that many of them would have to interact with one another during the Year of the False Spring. It does sound as though the beginning of the struggle to come will be enacted during the play, and as a result, it could help to connect the past to the present just a little more as fans have been wanting to see for a while since there are plenty of mentions concerning past events in GoT, but not a lot of moments that have been shown. Martin has built up a world that has a long and storied past but has only given snippets of it so far, which is all well and good since it keeps people wanting more.
The only trouble with this is that it does feel as though Martin is spreading himself thin as he continues to push one end of the story after another without taking enough time to really finish anything. With the number of people that are working on the various aspects of the story, one might think that he would be able to finish the final book and then help out wherever he's needed, but that doesn't appear to be how things are going to go. At this point, fans need to trust that everything is going as it needs to and will be something impressive to look at when all is said and done. There might be those that are still apprehensive about seeing any aspect of GoT as a stage play, but it's interesting enough, in theory, to think that it could be a success and it could even lead to other projects that might take the fans deeper into Westeros as the story continues to unfold. This is the type of development that any author could hope for after all since the level of world-building that's been going on is nothing short of phenomenal. From the elaborate backstories to the history of each region it's been amazing to see how things have panned out. And even when things are switched around a bit and altered in order to make a little more sense or offer a better sense of continuity, the story has still been able to push forward in a manner that has pleased the fans, up until the last season that is.
Many ideas have been adapted for the stage, so it's not too surprising that GoT is receiving this treatment now. What comes of it should be intriguing enough to watch at least once.