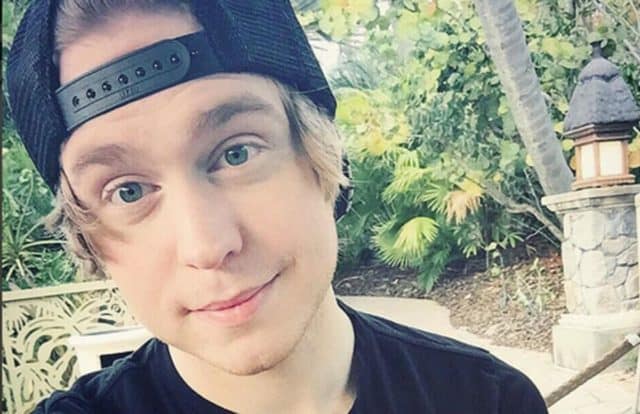 YouTube sensation Austin Jones has recently been arrested on charges of child pornography. This shocking news release sent fans reeling a bit. Perhaps the most devastating part of the issue is that Jones has been idolized by a group of young followers on YouTube that is more than half a million viewers strong. His show appealed to the younger crowd. He made the mistake of messaging young girls in order to gain explicit footage which falls firmly under the realm of exploitation of minors and sexual abuse. People who didn't know who he was before, certainly know who is is now in light of the recent events that have unfolded. Here are five things that you didn't know about Austin Jones.
1. His inappropriate behavior has been going on for years
Jones asked underage girls to provide hi with twerking videos in 2015. While this might have been on the fringes of legality, he totally got away with it. His fame is what helped him to dodge the bullet. It's really difficult to make charges of borderline behaviors stick when the offender has no prior charges against him. This must have been frustrating for the girls whom he approached. The behavior bordered indecency but nothing was done about it.
2. Friends and acquaintances knew about his perversions
In media leaks, people who personally know Jones have shared their opinions of his behaviors through the years and they are not favorable. Those who know him well described hin as a "scumbag creep" who preyed on young girls. Some of them are happy that he's finally been caught in the act and will probably finally get what he deserves.
3. A petition to have Jones removed from a concert happened in 2015
Two years ago, the change.org site circulated a petition to have him removed from a concert tour. The reason stated was his solicitation of twerking videos from underage fans. Jones made an official apology for his inappropriate request and appeared to be embarrassed about the whole incident. He explained that he didn't ask them to do anything other than send him videos.
4. He was hospitalized in the psychiatric ward
Austin Jones experienced suicidal tendencies after the scandal made the news. He attributed his thoughts of killing himself to the shame over his behaviors and also alluded to an extremely troubled childhood. He went further to discuss his need for attention and for reassurance. He didn't feel good about himself and experienced bouts of foggy thinking.
5. Jones is remorseful in the wake of the scandal
After discussing his deep seated personal and psychiatric issues, Jones shared that he regrets the actions that got him into so much trouble. He blames youth and stupidity for his actions, but admits that his behaviors were "wrong" and he further stated "I shouldn't have done it." He explained that over time he began to realize the gravity of his behaviors.
Final thoughts
What could have been a brilliant career has been derailed by the mistakes that this young YouTube singer has made. We could be talking about his great accomplishments instead of the wrong turn that he has taken. He started out on a great note, but ended on a sour one. Is his career over at age 24? Only time will tell.