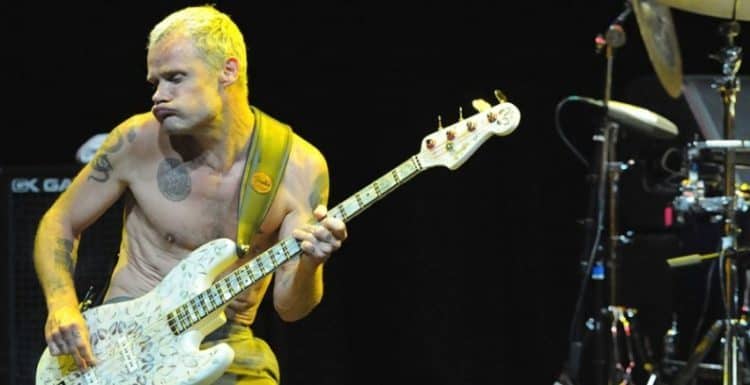 Bassists are often underrated and overlooked in favor of singers and guitarists. But, the bassist may be the most important part of any band, if you don't believe me remove the bassline from a song and hear how bare the song sounds. The bass is also sometimes seen as an easy version of guitar, but make no mistake, the people on this list disprove that.
The musicians on this list are among the greatest players of the bass guitar and many are pioneers of the instrument. You will likely recognise many of the players on this list, and if you don't then I urge you to check out their bands. Here are the top 20 greatest bassists of all time.
20. Chris Squire – Yes
Chris Squire was best known as a founding member of the progressive rock band Yes. Alongside Jon Anderson, Tony Kaye, and Bill Bruford, Chris Squire formed Yes in 1968 and he would play in the band for 47 years until his death in 2015. Nicknamed the Fish as he was a Pisces, Squire would enjoy a successful solo career too, where he got to showcase his skills on other instruments such as guitar, harmonica, and piano.
19. Steve Harris – Iron Maiden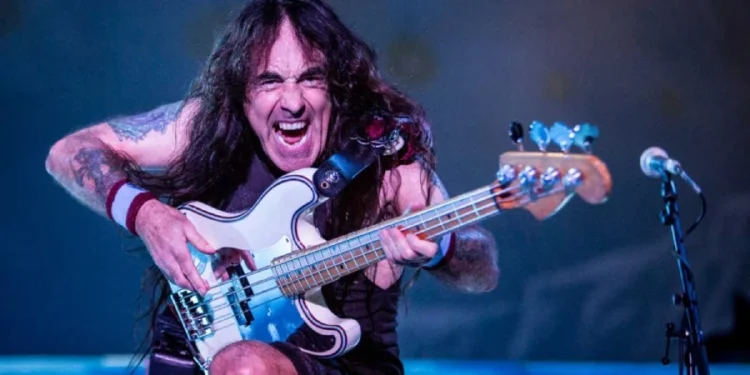 Steve Harris is best known as the founder, leader, and bassist of British heavy metal band Iron Maiden. Harris is the only original member still in the band and along with Dave Murray is the only member to have appeared on every album. Since forming the band in 1975, Iron Maiden has gone on to release 41 albums totaling 130 million copies sold worldwide, with 17 of those being studio albums. The band is also known for extensively touring, with them clocking in over 2500 live shows and they don't show any sign of slowing down yet.
18. Tina Weymouth – Talking Heads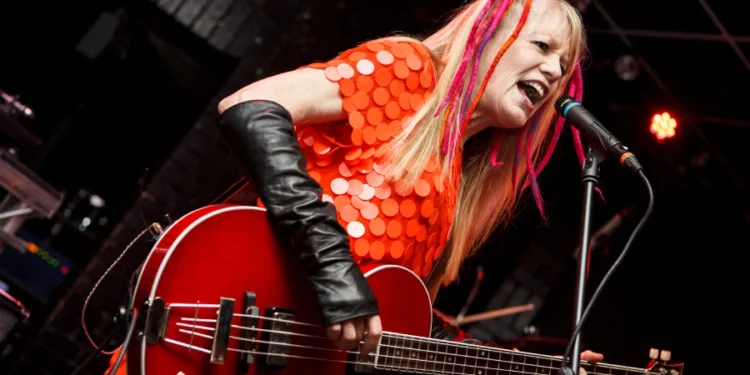 Although she has played in several bands, Tina Weymouth is best known as the bassist of Talking Heads, of which she is a founding member. She also co-founded Tom Tom Club with her husband, Chris Frantz, who was the drummer of Talking Heads. Weymouth became a pioneer for female bassists and her importance was recognized when Talking Heads were inducted into the Rock and Roll Hall of Fame in 2002
17. Tony Levin – King Crimson/ Stick Men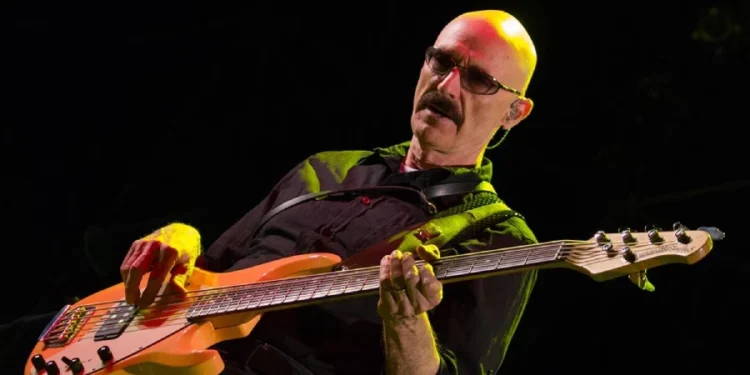 There is a very good chance that you have heard Tony Levin play bass on a song due to the sheer amount of artists he has worked with over the years. From his 40-year tenure in King Crimson, and performing on every solo album Peter Gabriel released, to the other artists he has worked with including John Lennon, Ringo Starr, Cher, Pink Floyd, Alice Cooper, Stevie Nicks, Bonnie Tyler, and Dire Straits, his influence can be found all throughout rock music.
16. Robert Trujillo – Metallica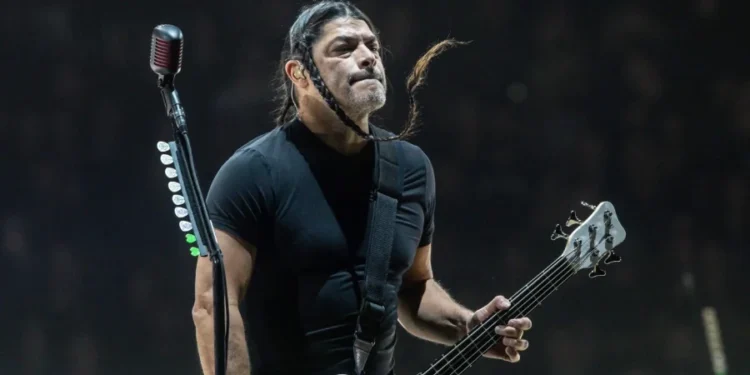 When Robert Trujillo joined Metallica in 2003 he had incredibly large shoes to fill. The band's original bassist Cliff Burton was tragically killed in a bus accident in 1986 and was then replaced by Jason Newstead who helped take Metallica to new heights with the Black Album in 1991. Trujillo was up for the job thanks to his previous experience with bands and artists including Ozzy Osbourne, Black Label Society, Infectious Grooves, and Suicidal Tendencies. He has now been a member of Metallica for 20 years, making him the longest-tenured bassist in the band's history.
15. John Deacon – Queen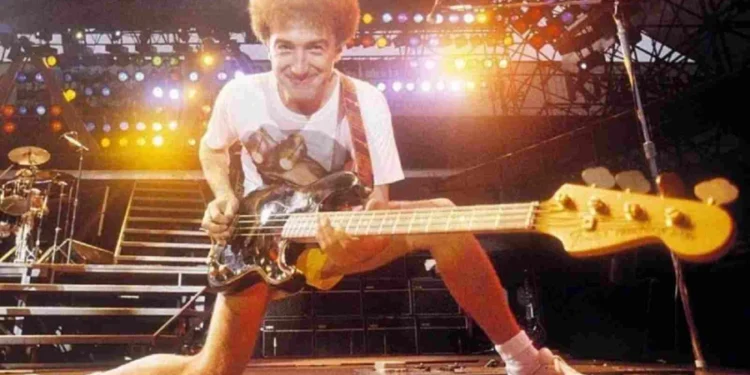 Although Queen hasn't been an active recording band in over 30 years, they still remain 0ne of the most popular acts in the world. John Deacon joined the band in 1971 and remained a member until Freddie Mercury's death in 1991, which resulted in Deacon eventually retiring from music in 1997 and largely disappearing from the public eye. His distinct playing style can be heard across Queen's discography and he had a hand in writing some of the band's biggest hits including Another One Bites the Dust, I Want to Break Free, You're My Best Friend and Back Chat. Queen is also among the handful of artists that have over 1 billion plays on Spotify on five or more songs, showing the band's long-lasting impact on music that will outlive us all.
14. Lemmy – Motorhead
If you could take the spirit of rock and roll and create a human from it, that human would be Lemmy Kilmister. He is best known as the bassist and lead singer of Motorhead, a group he founded in 1975 that remained a staple of rock music until his death in 2015. Lemmy lived his life hard and fast, while rarely being seen without a cigarette and alcoholic beverage in his hands. This hard and fast lifestyle was the backbone of his music and can be heard in tracks such as Ace of Spades, Overkill, and Born to Raise Hell. Motorhead is also best known for performing two of WWE wrestler Triple H's entrance themes, The Game, and King of Kings which he still uses today when appearing on TV.
13. Geezer Butler – Black Sabbath
Along with his Black Sabbath band mates, Geezer Butler was a pioneer of heavy metal music, with the band often being credited as being the "Godfathers of Heavy Metal" along with Led Zeppelin and Deep Purple. Geezer Butler was one of the first bassists to utilize a wah pedal as well as down tuning his guitar, which helped give Black Sabbath its heavy sound which pushed the boundaries of rock music in the 1970s. His playing on many iconic Black Sabbath albums has made him one of the most influential rock bassists of all time, with musicians including Jason Newstead, Rex Brown, Cliff Burton, and Les Claypool all citing him as a main inspiration.
12. Peter Hook – Joy Division/ New Order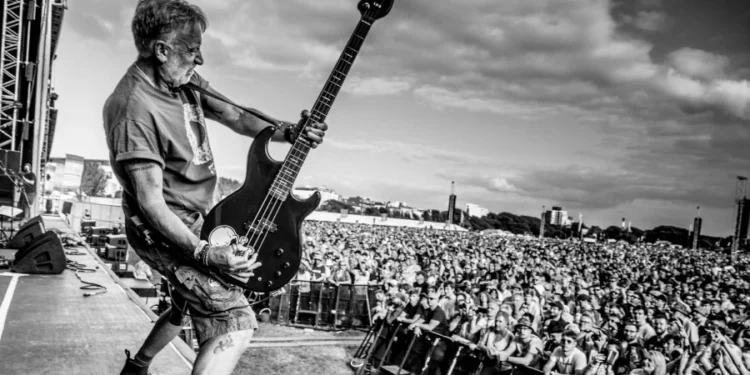 Peter Hook was a founding member of two of Britain's most influential rock bands, Joy Division and New Order until he left the latter in 2007. His style of playing is very melodic and he often treats the bass as a lead instrument rather than rhythm, choosing to create melodies using the higher notes and leaving the keyboard to play the backing rhythm of the song. One of the most interesting facts about Peter Hook is that he and fellow Joy Divison member Stephen Morris were questioned in connection to the Yorkshire Ripper murders due to Joy Division's touring schedule coincidentally placing the band in the area at the time of multiple of the victim's deaths, but were found to not be the perpetrators of the crimes.
11. Billy Sheehan – Various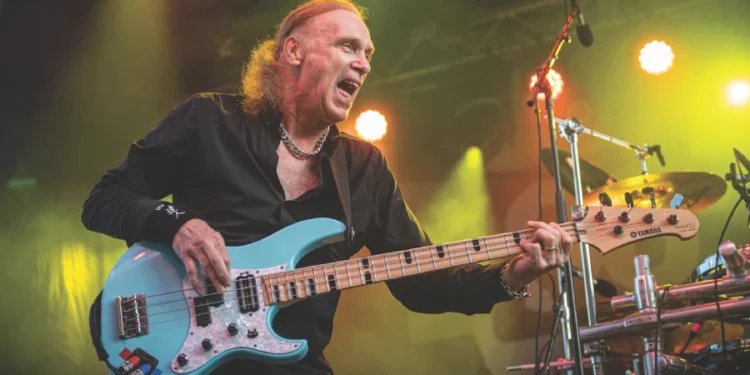 Billy Sheehan's career in the music industry spans five decades and he has played bass in numerous bands including Mr. Big, Talas, Niacin, and The Winery Dogs. He has also been the bassist for Steve Vai and David Lee Roth's solo careers. Sheehan is particularly well-known for the wide range of playing techniques he uses, including two-handed tapping, chording, controlled feedback, and right-hand three-finger picking.
10. Victor Wooten – Various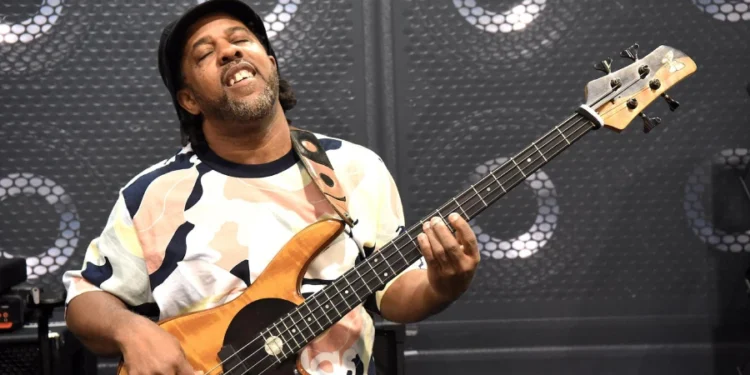 Victor Wooten is one of the most influential bass virtuosos and is best known for playing in the bluegrass band Béla Fleck and the Flecktones since 1988. In addition to bluegrass, Wooten has showcased his skills across a wide range of genres including funk, jazz, and world music. He also dedicates a lot of time to music education, having written several instructional books. All of his work has led to him winning many awards throughout his career, including being awarded the Bass Player Lifetime Achievement Award in 2011.
9. Cliff Burton – Metallica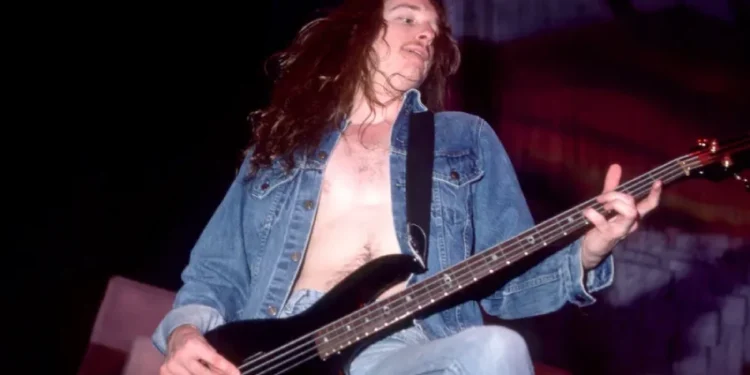 When Cliff Burton tragically died in 1986 it changed the future of metal forever. For the prior four years, Burton was the bassist in Metallica and was a key part of the first three studio albums, often considered the best albums by the band's fans, with songs such as For Whom The Bell Tolls and Orion showcasing his musical ability. Burton was killed in a bus accident while the band toured in support of their third album Master of Puppets.
8. Jack Bruce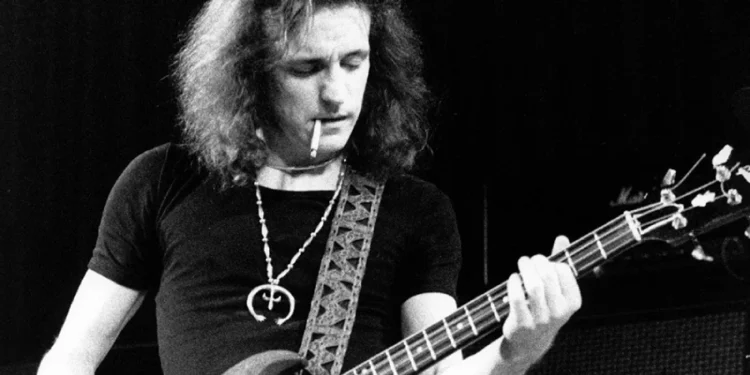 When you play in a band with an icon like Eric Clapton, it is difficult not to get pushed aside and overlooked. But, Jack Bruce made sure that this wasn't the case during his time in the supergroup Cream, also including Ginger Baker. Jack Bruce provided some iconic bass lines during his time in the group and enjoyed a successful solo career too, where he got to showcase his skills on piano, harmonica, cello, and double bass.
7. Jaco Pastorius – Weather Report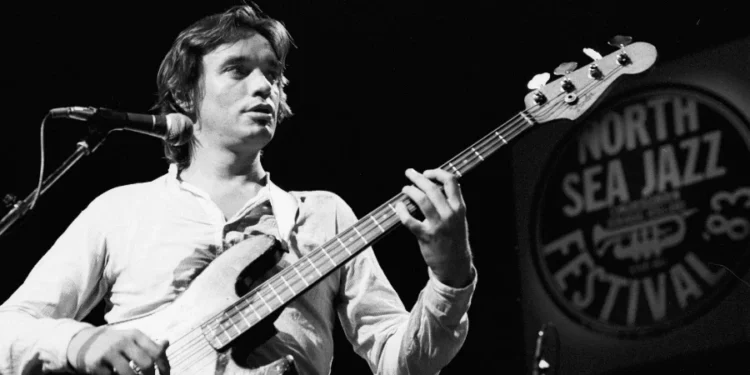 Jaco Pastorius is arguably the most underappreciated bassist on this list. As a primarily Jazz-Fusion bassist, it is understandable that he didn't enjoy the mainstream success of other musicians on this list. But, his ability as a musician puts him in the upper echelon of the greatest players of all time. Sadly, he was killed outside of a nightclub after an altercation with the club's bouncer in 1987 at the age of 35.
6. John Paul Jones – Led Zeppelin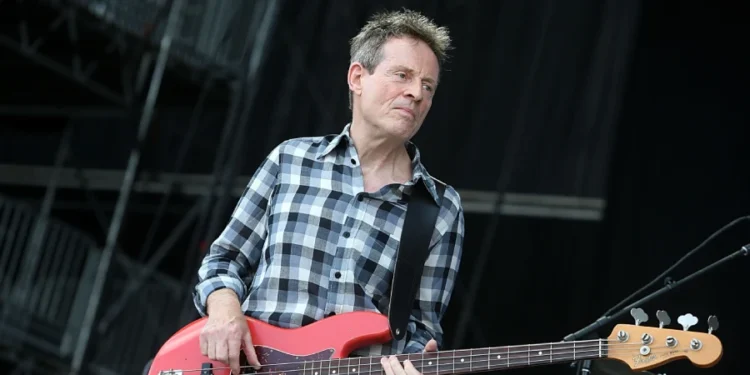 When you're in a band with Jimmy Page, Robert Plant, and John Bonham, it can be difficult to not get overlooked, but John Paul Jones is a bassist that all readers should be paying attention to. His use of complex chords and melodies along with playing with a pick helps to make his trusty '62 Fender Jazz Bass cut through when locked in with John Bonham's legendary drum grooves. One of the best examples of this is the song The Wanton Song from 1975's Physical Graffiti. Jones is also known to play a wide variety of other instruments, including the cello, the recorder, the upright bass, the mandolin, the guitar, the organ, the banjo, the autoharp, the violin, the continuum, lap steel guitars, the ukulele, the sitar, and the koto.
5. Les Claypool – Primus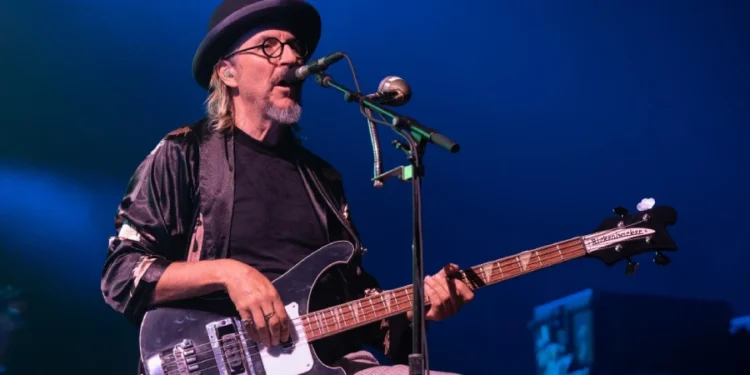 When trying to describe Les Claypool I don't think any word does a better job than "wacky." His bass style is very technical, with him often utilizing effects such as slapping, whammy bar bends, tapping, and flamenco strumming. Primus may not be a band that is to everyone's liking, but it is undeniable how impactful Les Claypool is as a musician. And even if you've never heard a Primus song, you've likely heard him play on the South Park opening theme song.
4. Geddy Lee – Rush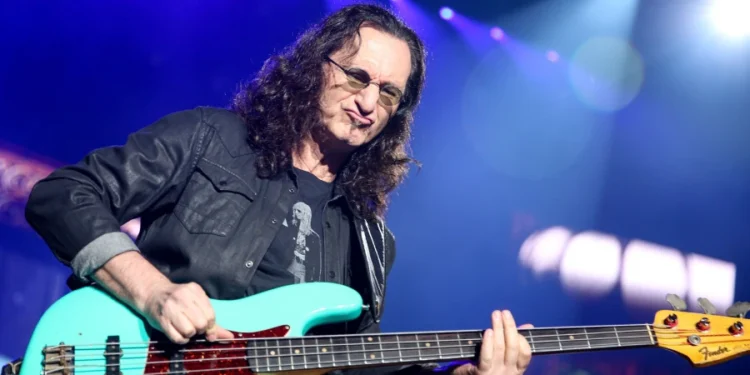 Geddy Lee is best known for his 40+ year career as a bassist, keyboardist, and lead singer for Rush. Any fan of the band will understand when I say, "how did Geddy Lee play such complex bass lines while singing in front of thousands of people for many hours without missing a beat?" Geddy is known for being an avid collector of bass guitars, with over 250 documented guitars in his collection that he documented in a book titled Geddy Lee's Big Beautiful Book of Bass. Rush may not be an active band today, but the band will forever inspire generations of future musicians.
3. Paul McCartney – The Beatles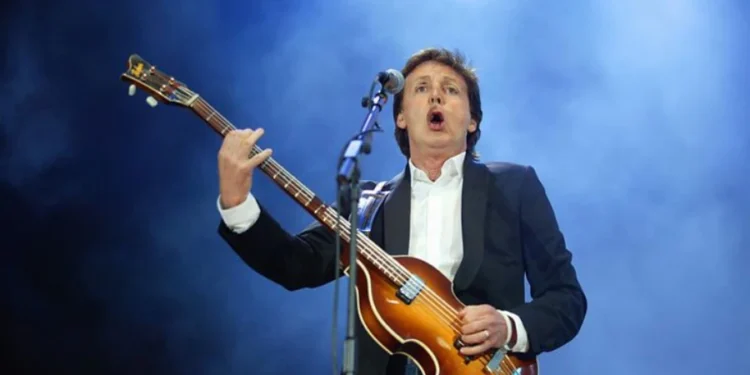 Paul McCartney may be the most famous bass player in the world, with him being most known for playing the instrument in the legendary band The Beatles during the 1960s. Although The Beatles were only around for a decade, their legacy has made them arguably the most important act in the world and the group also holds the record for the most albums sold in the world. Despite it now being over 50 years since The Beatles broke up, McCartney is still an active musician today and has released 26 solo albums and many others across other projects he's been involved in.
2. Flea – Red Hot Chilli Peppers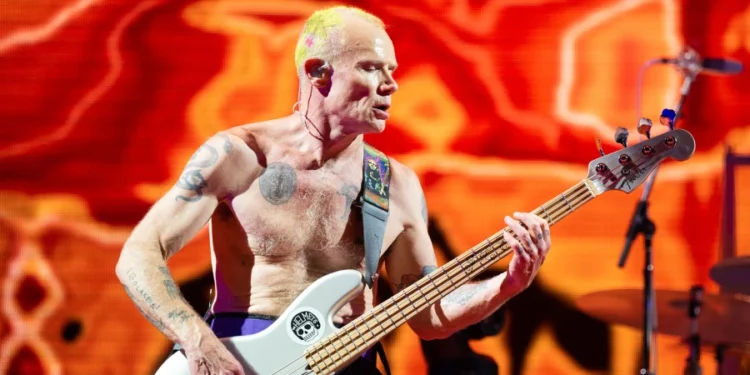 Flea is best known for bringing the funky basslines to Red Hot Chilli Peppers and has been a member since its inception. In addition to his role in this band, he has collaborated with many other artists during his career, including Johnny Cash, Alanis Morissette, The Mars Volta, Young MC, and Tom Waits. Flea has also enjoyed success as an actor with roles in over 20 films including Son in Law, Back to the Future Part II, Back to the Future Part III, Suburbia, and The Chase.
1. John Entwistle – The Who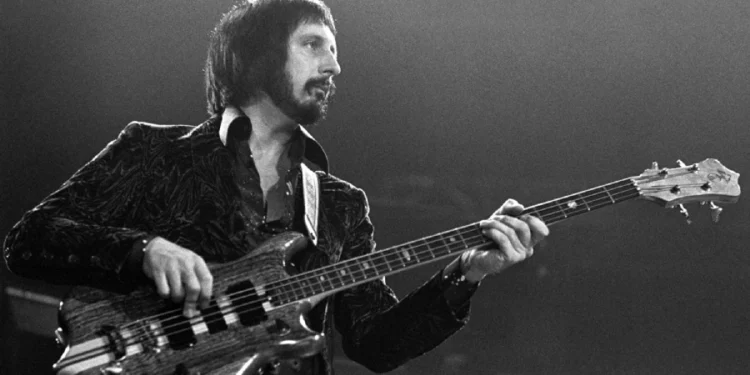 When it comes to the greatest bassists of all time, many musicians could have taken the top spot, but John Entwistle is a cut above and served as an inspiration for many of the people on this list. Rock music fans will know him as the bassist of The Who and he helped take the instrument to a new level. John's baselines added so much depth to The Who's music and their songs wouldn't be the same without John on them.
During his five-decade-long career, Entwistle would also sing, play guitar, and do session work for many other artists including Glenn Tipton and Ringo Starr. Along with The Who, Entwistle would be inducted into the Rock and Roll Hall of Fame in 1990. Sadly, Entwistle would die from a heart attack due to a cocaine overdose in 2002 at the age of 58.