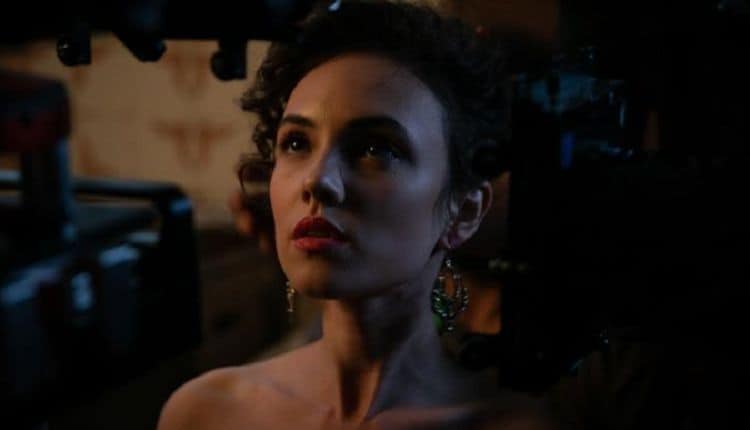 The name Stasya Miloslavskaya may not ring bells for many Americans, but in her home country of Russia, she's become a pretty big deal. Since starting her professional acting journey in 2016, Stasya has worked hard to build a strong foundation for a long-lasting career. Now she is well on her way to being known by people all over the world. Stasya has a role in a new Netflix series called In From the Cold Here. Being in the show has introduced her talents to a new audience and her growing fan base is looking forward to seeing what the future has in store for her. Continue reading to learn 10 things you didn't know about Stasya Miloslavskaya.
1. She Comes From a Creative Family
Those who are familiar with Stasya's background probably aren't too surprised that she decided to pursue a career in the entertainment industry. Her father is a talented composer and musician and her mother is a model who has also done some singing.
2. She's Been Acting Since She Was A Kid
Stasya's interest in acting developed when she was just a kid. She got her start in local theater programs where it quickly became clear that she was working with a high level of talent. She then went on to study at the Moscow Art Theatre School from 2013 to 2017.
3. She Plays the Piano
Acting is the thing that Stasya has become best known for, but that certainly isn't the only talent she possesses. She has also been trained in piano and she is a very skilled player. That said, however, it doesn't appear that she has any interest to pursue a professional music career.
4. She Loves Fashion
No matter what Stasya is doing, you can trust that she is going to look amazing while doing it. She has a great sense of style and she loves using fashion as a way to express herself. She isn't afraid to get creative when it comes to her looks and experiment with different colors and styles.
5. She Is Well-Traveled
Stasya may have lived in Russia for her whole life, but that doesn't mean that she hasn't gotten the chance to explore other parts of the world. She enjoys traveling and has been fortunate to do lots of it. Some of the countries she's visited include the United States and Spain.
6. She Is a Cat Person
Sorry to all of the dedicated dog lovers out there, but Stasya appears to be a cat person. Based on her Instagram profile, it looks like she has an adorable little cat. Although her cat doesn't have its own Instagram profile, it has become the star of Stasya's timeline.
7. She Loves A Good Adrenaline Rush
Don't let Stasya's pretty face fool you into thinking that she is too dainty to get a little dirty. Stasya is actually quite an adventurous person and she isn't afraid to try new things. Being the kind of person who isn't afraid to take a risk every once in a while probably comes in very handy in her acting career.
8. She Is In A Relationship
Now that Stasya's star has started to shine even brighter, there are probably lots of people flooding her DMs on a regular basis. Unfortunately for all of them, though, she isn't interested. She is in a relationship with fellow Russian actor, Alexander Petrov. Alexander has been in the business for more than a decade and he is arguably one of the most well-known actors in Russia.
9. She's Always Dreamed of Working With Eurovision
So far in her career, Stasya has gotten the chance to have lots of cool experiences and she's accomplished some impressive things. However, there's still something she would love to do. According to Chernayakobra, Stasya said, "I remembered that I have an unfulfilled childhood dream. I want to announce at Eurovision how many points are going to any country. I understand that for a long time no one cares about this show, but help me close this gestalt. I want to say: "10 points goes to Bosnia and Herzegovina." Where to call, where to write to be invited? I'm ready. I have been preparing for this for many years".
10. She Was Featured In A Documentary
In addition to the work Stasya has done as an actress, she was also in a docu series called Under Pressure. Although her boyfriend was the main subject of the project, she appeared in several episodes. Perhaps one day, Stasya will get the chance to be the star of her own documentary.
Tell us what's wrong with this post? How could we improve it? :)
Let us improve this post!