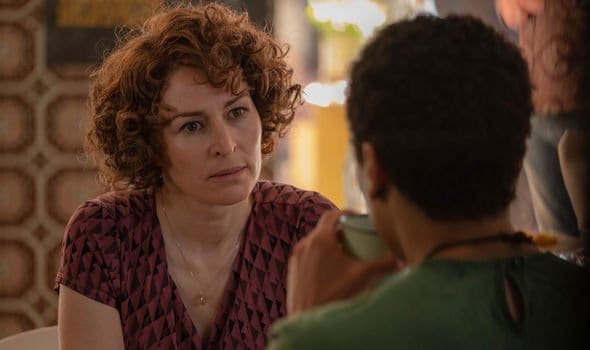 At this point in Helen Baxendale's career, you've probably seen her in at least one thing you've enjoyed. Her range as an actress has allowed her to a part of a wide variety of projects and no matter the role she always rises to the occasion. Helen is known for playing several different characters, but she is probably most recognizable from being in shows like Friends and Cold Feet. Although most of her work has been in the TV world, she has also done a few movie roles over the years. Helen hasn't had any on-screen opportunities yet in 2021, but we know we haven't seen the last of her. Keep reading to learn 10 things you didn't know about Helen Baxendale.
1. She Started Off As A Dancer
Helen has always been drawn to performing, but acting isn't the only way she's done that. When she was younger, her original goal was to become a ballerina, and she trained in the genre for a while. However, by the time she was 17-years-old, she realized that she wanted to focus on acting.
2. She Is A Formally Trained Actress
Becoming a successful actress is about far more than just having talent, it also requires a lot of hard work. Helen studied acting at the Bristol Old Vic Theatre School. The school has a long list of notable alumni including Naomie Harris, Patrick Stewart, Olivia Coleman, and Daniel Day-Lewis.
3. She Is A Producer
Helen has spent almost all of her career being in front of the camera, but on a couple of occasions, she has gotten the chance to tell stories from the other side. She made her debut as an executive producer in 2002 with a film called Flyfishing. She was the executive producer of another movie in 2009.
4. She Doesn't Drive
Lots of people can't even imagine what life would be like if they didn't drive, but for Helen, that has always been her reality. Helen doesn't drive and special arrangements have to be made any time she plays a character who has to be filmed driving a car. It's unclear exactly why Helen has never learned to drive.
5. She Turned Down The Opportunity To Return To Friends
If you're a diehard Friends fan, you may remember Helen playing Emily Waltham during season four of Friends. Even though she was only on one season of the show, she could've stuck around for much longer, but she made the decision to walk away after she became pregnant with her first child.
6. She Wasn't A Fan Of Being In Hollywood
After being a cast member on Friends, Helen got the chance to experience what it was like to be the star of a huge project in the United States and all of the attention that comes with it. She realized, however, that fame simply wasn't something she was interested in. She told Daily Mail, "Fame just didn't fit in with my life. I don't know how much would have come from staying in the States anyway. I didn't want to live in America, when all my circumstances were leading me back to Britain. I don't regret it for a minute."
7. She Is Not Into Social Media
Spending time with her family has always been more important to Helen than getting lots of attention from the public. For that reason, it's not very surprising that she isn't into building a strong online following. Helen doesn't appear to have any verified social media accounts, and it doesn't look like she ever has.
8. She Has Theater Experience
TV roles are what Helen has become best-known for over the years, but she is very familiar with the stage as well. She has done several theater productions in her career, including Hamlet and After Miss Julie, but it appears that on-screen opportunities are at the top of her priority list.
9. Her Daughter Is An Actress
Helen may not come from a family of actors, but it looks like she's started one. She and her husband have three children together. Her daughter, Nell, has been acting professionally for almost a decade. Most notably, she played the teenage version of Cersei in an episode of Game of Thrones in 2015.
10. She Has Nearly 50 Acting Credits
Even though Helen made decisions in her career that resulted in her choosing her family over some acting opportunities, she has still built a very impressive resume. According to her profile on IMDB, she has 48 acting credits and there's no doubt that list is going to grow in the years to come.
Tell us what's wrong with this post? How could we improve it? :)
Let us improve this post!