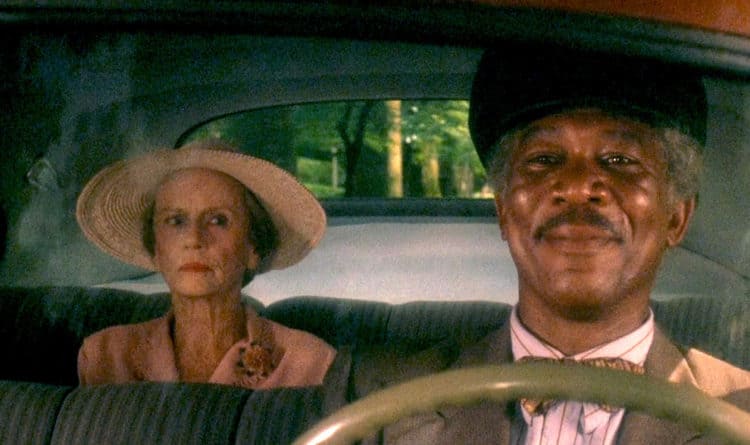 In the entertainment world, as is the case in the real world, old people seldom get the attention they deserve. And this sure is surprising because, with all the enriching experiences and stories that all those years have given them, the lives of old people easily make for the most fascinating and gripping stories. Well, while these experiences and stories are all around us in the form of our parents, our older relatives, and older friends — and we should indeed make a point to talk to them and gain as much as we can — when it comes to movies, there are quite a few titles that make an impact too! From movies of friendship and love to ones that dish out downright action, there are so many titles out there that give us a glimpse into the extraordinary lives of some old folks, and make us fall in love with them! Here, we bring you 10 such titles that will have you looking at old people a lot different than before — as the richest souls around who have a world of lessons and adventures to share!
Make Way for Tomorrow
Some stories, although heartbreaking and tear-jerking in every way, leave us with some of the most important lessons in life. And that's what Make Way for Tomorrow is all about. Sharing with us the story of an old couple, who despite being in love even after spending years together, are forced to live apart from each other when bad times force them to seek help from their children. Portraying how the old are often looked upon as a burden, the movie is heartbreakingly true even today, and no matter how tough you think you are, you are bound to be touched by the storyline, the beautiful old couple played by Victor Moore and Beulah Bondi, and of course, the sweetest sequences that play out in Make Way for Tomorrow. Especially touching is this beautiful scene where Barkley and Lucy speak about a poem they loved. One of the lines from this scene, "They took the book, but they couldn't take the poem from me," is one of the most poignant ones in the film, and probably sums up everything that the story and its lessons are all about. When the heart is true and when the love is pure, everything around you can vanish, but the things that really matter will always stay with you. For more heartfelt reasons than one, this one's a must-watch.
The Straight Story
Starring Richard Farnsworth, Sissy Spacek, and Harry Dean Stanton, The Straight Story is a beautiful film directed by David Lynch and based on the true story of Alvin Straight. As far as road trips go, this one may have been the slowest one — considering how it was undertaken not in a car or a truck but a lawnmower — but when you consider the lessons it leaves us along the way, this inspiring story is sure tough to beat. The story takes us through the love Alvin shares for his brother Lyle, which forces him to make a journey to Wisconsin all the way across the stretches of Iowa, only to meet his ailing brother. A particularly touching fact related to the film is that Richard Farnsworth, who played the role of the ill brother, was indeed gravely unwell during the time the movie was filmed. Suffering from terminal cancer, the paralysis portrayed in the film was something Richard was truly suffering from. And it was only his love and admiration for the true story of Alvin Straight that gave him the strength to make it through the movie. A sentimental movie with a lot of heart, The Straight Story is one of the simplest movies you can watch with every scene captivating you with its warmth.
Letters to Juliet
Letters to Juliet may be a mix of stories of both the young and the old but the reason it makes its way into this list of 10 Movies With Old People That Can Never Get Old is that the underlying essence of the film comes from the beautiful love that is shared by two elderly souls, despite the fact that age has caught up with them, and oh, the other important fact that they haven't met each other in 50 years! Easily one of the most dreamy titles out there, the name of the film, Letters to Juliet, refers to the practice of lovelorn people from all over the world writing letters to the evergreen character of Juliet of Romeo and Juliet fame. Answered by the group known as the Secretaries of Juliet, the storyline is based on how the character of Sophie, played by Amanda Seyfried, chances upon one such letter and decides to go on an adventure of romance with Claire Smith, played by Vanessa Redgrave, all in the hope of reuniting her with her long-lost love, Lorenzo Bartolini, played by Franco Nero. The fact that the roles of the elderly couple were played by the real-life couple Vanessa and Lorenzo, and is even similar to the love story that they shared between themselves, makes the film all the more endearing. The two met on the set of Camelot in 1966 where they fell in love but soon separated. And then, several decades later, they embraced the love they always had for one another and married! With more than one beautiful love story woven into it, Letters to Juliet leaves you believing in the magic of love once again.
Something's Gotta Give
Jack Nicholson has this uncanny knack of being the wickedest guy in the storyline and yet making the audience fall in love with him. And that's what he does in Something's Gotta Give. Playing the elderly playboy who refuses to even contemplate having a relationship with someone close to his own age, he portrays the character of Harry Sanborn quite well indeed. But all his plans and rules in life come to naught when he meets Erica Barry, a role perfectly carried out by the inimitable Diane Keaton. While the movie also has the beautiful Amanda Peet and the dashing Keanu Reeves playing the younger love interests of this playboy and the divorced playwright, the little things that get both these 50 and 60-somethings together make the movie a hilarious yet heartfelt one. The very different personalities they both portray, and the arising tension and awkward situations coming from it show us just how even old age cannot kill our true traits as long we believe in ourselves and strive to keep them alive. Staying true to themselves, and yet, finding it in their hearts to reach out and develop a connection with the most unlikely of people is what makes both Diane and Jack's characters in Something's Gotta Give lovable and relatable. This one has humor, love, emotions, and fun! A must-watch indeed!
Driving Miss Daisy
When you've got Morgan Freeman in a movie, you know you're in for a treat. And when you also have Jessica Tandy in it, you know you're in for the treat of a lifetime. And that's what Driving Miss Daisy is — a treat to the heart! A beautifully crafted story of friendship that slowly but surely makes its way into the hearts of a difficult yet strong old lady — played by Jessica to perfection — thanks to the warmth and genuine personality displayed by a new driver who enters her life — played by Morgan, as usual, to perfection — the movie explores a range of emotions and stories, to finally reveal how friendship is the best relationship of them all. Breaking down barriers with kindness and embracing even those who many think do not deserve it is what the movie is all about and boy, it plays out every emotion to the hilt! The movie, thanks to its brilliant storyline as well as the unmatched pairing of two industry stalwarts, made quite a splash at the Academy Awards, clocking a whopping nine nominations. The film got Jessica an Oscar in the Best Actress category and also notched three more Academy Awards in the Best Picture, Best Makeup, and the Best Adapted Screenplay categories. Driving Miss Daisy remains one of the few PG-rated films to win an Academy Award.
Gran Torino
There's no one who plays the role of the tough old man better than Clint Eastwood, and one look at even the trailer of Gran Torino will tell you that in this movie too, the erstwhile cowboy of the west pulls it off this time around too. Laying out a storyline for the centric role of a grumpy old man named Walt Kowalski, the movie goes through the motions of introducing us to the difficult relationship he has with the rest of his family after the passing of his wife, with the additional challenge of having to fit into a neighborhood that is slowly being taken over by Asians. The film shows us how the reluctant yet budding friendship between grumpy old Walt and the neighboring Asian family results in trouble for all of them. Never one to back down from a fight, Clint shows just how strong, smart, and courageous even elderly gentlemen can be. In standing up to a gang that operated in the neighborhood and even giving up his life to protect his new friends, the character of Walt breaks down several barriers during the course of the movie. And most importantly, he breaks down the barrier of prejudice that exists between humans, showing us all just how bonds even stronger than a family can be built with people you only think you dislike. A beautiful movie with enough action to keep you thrilled, Gran Torino is yet another work of brilliance from Clint Eastwood, and of course, a work that shows how age never really matters!
Secondhand Lions
Secondhand Lions doesn't just show us how age is really just a number, it also shows just how naughty and dangerous even the elderly can be! Playing the roles of two elderly gentlemen who are forced to play great-uncles to a young boy while they're living a carefree and adventurous life out on a farm in Texas, Michael Caine and Robert Duvall provide unbridled and unlimited entertainment in this one, making us wonder if they were really this troublesome in real life too! Showcasing perfectly how someone who has led a life of crime and has decided to prove to be a menace can only think of how to create trouble or walk into it, the movie takes us through several small adventures, with each of them as thrilling as the other. Haley Joel Osment plays the role of Walter, who is shocked to witness all that his great-uncles are up to, and slowly but surely, makes his way into their hearts until he finally decides to call the place he hated home and the people he was stuck with family. Adventurous and hilarious to the core, the movie also has some heartwrenching moments. As one of those stories that you wish would go on forever, Secondhand Lions is all heart indeed!
About Schmidt
Inspired by the novel by the same name but experimenting with the content quite a bit, About Schmidt finds Jack Nicholson playing the role of Warren Schmidt, who after spending most of his life as an actuary with an insurance company, is finding it difficult to face the challenging realities of retirement. "Life is short, and I can't afford to waste another minute," is the line that perfectly describes Warren's attitude, who finds himself struggling to find a connection with his wife of many years and discovering that she's been having an affair with a mutual friend, building a new relationship with a Tanzanian boy whom he has agreed to foster, and trying to make his daughter see the light so that she changes her decision of marrying a man who Warren thinks just isn't good enough for her. A touching story with twists and turns that depict how vulnerable people can be when they are weighed against the many relationships in their lives, About Schmidt takes us through the struggles of one man, showing how even old and experienced people can find themselves clueless when it comes to certain things.
The Intern
Robert De Niro and Anne Hathaway make for the cutest pair of friends in The Intern and are we glad for this combination that few other duos in Hollywood could have possibly overtaken just in terms of the portrayed camaraderie and ease. Not all things start on the right note for Robert's character Ben Whittaker, however, his rather adventurous decision to take try for the position of an intern in a burgeoning online startup proves to be a hassle for Anne Hathaway's character Jules Ostin. After initially trying to get Ben out of her way, Jules finds herself slowly warming up to this elderly, experienced, helpful, and firm yet kind Ben, even entrusting him with her daughter. The movie takes us through a couple of major upheavals and challenges Jules is facing on the business and home front, and how Ben, without really interfering or influencing her decisions, simply allows his presence to make her aware of the strength she already possesses. With a tremendously lovable performance from Robert and an equally in-depth one from Anne, The Intern is a refreshing take on how the elderly can continue to influence people's lives in good ways even after they retire.
The Bucket List
If you think the idea of a bucket list is old school, this movie will tell you that even if it is, it can be mighty fun! While today's generations believe in accomplishing goals and having fun today, the older generations lived a different life by working hard all their lives and then looking forward to doing some things when it was time for them to retire. Well, both ideas sound great in their own ways. but thanks to the surprises life throws at you, we can't really be too sure if either of them will even work for a person! The Bucket List is all about this great lesson that if you're alive today, live it the way you want to! Starring the unbeatable combination of Morgan Freeman and Jack Nicholson, the film revolves around the newly formed friendship and misadventures of Edward Perriman Cole and Carter Chambers and shows how the two, despite having lived almost the opposite lives from one another, come together to write out the last chapter of their lives in the colors they choose! With an equal dose of humor and emotions, The Bucket List is sure to touch your heart and show you a different side of the elderly.
If That's What Old Age Looks Like, We Can't Wait!
It is true that old age makes every physical activity a struggle, but that doesn't mean the hearts and minds of every old person have slowed down too! With years of struggle behind them, with stories of adventurous journeys and the best of life's lessons to share, these men and women of the past may seem like they belong to the past too, but even a single open conversation with them will tell you that in lending them our time, we are, in fact, doing ourselves a favor! And if these movies on our list are anything to go by, we sure have a lot to learn about them old folks!Diane KeatonHaley Joel OsmentAmanda Seyfried
Tell us what's wrong with this post? How could we improve it? :)
Let us improve this post!