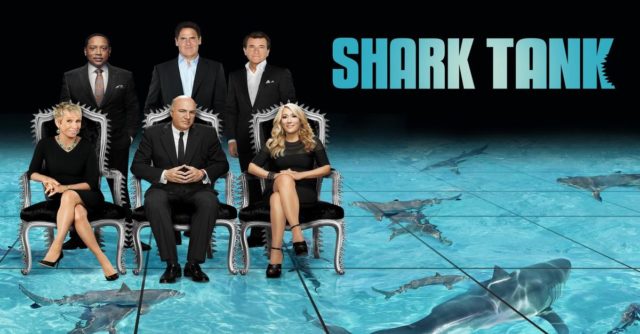 The investors on Shark Tank have become celebrities in their own right after their appearances on this reality show where people make a bid for investment in their fledgling companies. The 'Sharks', as they are commonly known, are all successful in a variety of business fields and have the skills, knowledge, and experience to support entrepreneurs in making a success of their ventures. However, things have not always run smoothly in life for the 'Sharks' and many of them have dark secrets. Here are ten of the dark secrets of the 'Shark Tank' investors.
10. Mattel Lost Millions Because of Kevin O'Leary
Kevin O'Leary owned one of the biggest educational software companies in the world. It was called 'The Learning Company' and it was bought out by Mattel in 1999 for $4 billion. Unfortunately, the company had a history of collapsing revenues and net losses. Mattel ended up losing approximately $105 million and it is now regarded as one of the most disastrous acquisitions in history.
9. Daymond John Once Blew $20 Million
When Daymond John first became successful, he got carried away with his new millionaire lifestyle. He blew his first $20 million almost straight away by throwing lavish parties and buying himself status symbols. It was only when he realized he was neglecting his family life and his wife divorced him that he realized he needed to change his ways.
8. Lori Greiner Sold to QVC's Rival
Lori Greiner first made her fortune by selling her products on QVC and this led to her being known as the 'Queen of QVC'. However, this isn't how the working relationship began between Greiner and the shopping network. When she pitched her first product to QVC, they turned her down. Instead, she successfully sold in on their rival channel HSN.
7. Not All Deals Are Winners
With their business acumen and vast experience, it is reasonable to think that any project the investors get involved in will become a success. However, this is not the case. One of the best examples of this is Body Jac which was an exercise machine. Although the creator proved to Barbara Corcoran it was a worthwhile investment by successfully losing 30 pounds, she later said it was the worst investment in history.
6. There Was $200,000 of Debt Attached to the Political Campaign of Kevin O'Leary
In January 2017, Kevin O'Leary entered the race to become the leader of Canada's Conservative Party. Although he was in the lead for several months, he dropped out of the campaign in April and this left his political campaign $200,000 in debt.
5. Mark Cuban Got Expensive NBA Fines
Mark Cuban bought NBA's Dallas Mavericks for $285 million in 2000. However, his ownership has been the source of controversies and many of these relate to statements he has given. His temper has led to him being fined $1.66 million for 13 separate incidents. This included one fine of $500,000 which is the largest in NBA history.
4. Robert Herjavec Has a Dark Backstory
Most of the 'Sharks' have humble beginnings and Robert Herjavec is the perfect example of this. He grew up on a farm in Croatia and his father was repeatedly arrested for standing against the communist regime. The family then fled to America but were turned away at the border so they had to find refuge in Canada.
3. There Was Rivalry Between Mark Cuban and Robert Herjavec for the First Two Seasons
Although the 'Sharks' maintain a professional demeanor on-screen, they are not always so friendly when the cameras are turned off. This was particularly true of Robert Herjavec who hated Mark Cuban for the first two seasons of the show. According to Herjavec, there were tensions before they even appeared on the show together. They then brought their rivalry onto the show and viewers saw Herjavec turn on Cuban accusing him of investing in every pitch on the show.
2. The Deals are Frequently Changed by the Investors
Viewers get to see the investors shaking hands with those who have pitched their businesses on the show. However, these deals aren't always what the viewers think as this is little more than a 'gentleman's handshake'. Once the cameras are off, the investors have the opportunity to scrutinize a business further and give their final offer. In fact, this happens to as many as 76% of the deals viewers see on the show. Furthermore, as many as 43% of the deals completely fall apart after the show.
1. Mark Cuban's Company was Sued
Cuban bought 15% of a company called 'Under the Weather' in season 8 for $600,000. They produce weatherproof events for various outdoor sports events. Since the deal, this company has faced a lawsuit from their former partners, Anthem Sports. It relates to Under the Weather selling weatherproof pods that Anthem Sports were selling online.
Tell us what's wrong with this post? How could we improve it? :)
Let us improve this post!