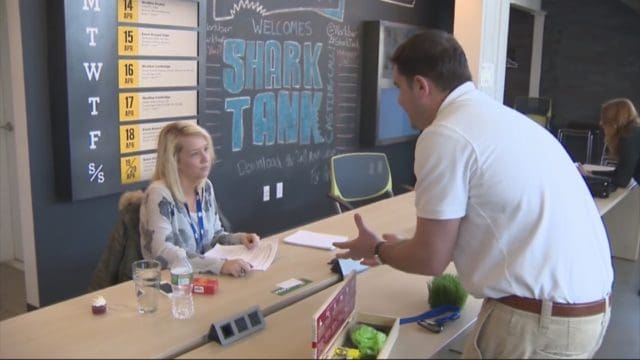 You might recall that I announced recently that Shark Tank would be having open call casting auditions in three separate locations across the country. The first set of auditions took place yesterday at the Morongo Resort and Casino in California. Entrepreneurial hopefuls lined up in droves for the chance to be the next company to be in business with one of the six investor sharks on the show. Only 500 wristbands were handed out to those who showed up prepared with a filled-out application and a desire to showcase their business ideas. Turns out there were a lot more than that who actually showed but the fittest of the fittest survived.
"It was a great place to have this because it's easily accessible to Los Angeles and Palm Springs," said Mindy Zemrak, supervising casting producer of "Shark Tank." Anyone that cuts the mustard will be featured on season 9 of "Shark Tank," which will air in the fall. The hit show has catapulted several companies into success, including Cousin's Main Lobster, Scrub Daddy (which we featured last week) and Squatty Potty.
'Shark Tank' will next air at 9 p.m. April 7.
Tell us what's wrong with this post? How could we improve it? :)
Let us improve this post!