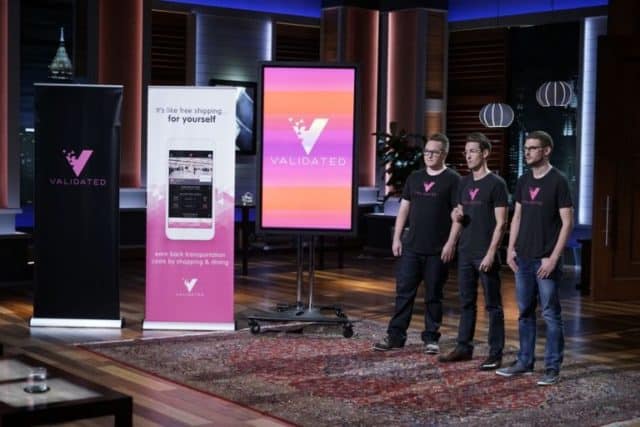 Ian Lyman, Tov Arneson, and Alex Wilhelm are the creators of a new app called Validated. Wouldn't it be nice to get points for every single time you paid for parking? What about paying tolls or any other transportation costs? Sure you can use your credit card but there aren't any products out there that specifically cater to parking. Validated moved beyond companies just "validating" for parking and turns it into a rewards program. By spending at participating retailers, users accumulate points they can use to offset the cost of Uber or Lyft rides as well as parking.
According to the Shark Tank Blog:
The basic idea is people want to save money on parking and transportation and merchants want to increase customer loyalty and sales. Validated originally started as a parking app, but the founders pivoted when it became clear others were going to dominate the space.
Using it is simple. First, find merchants who participate, hit spending targets at those merchants, scan receipts to verify purchases, then use accumulated credits for participating transportation companies. It costs users nothing. Participating merchants foot the bill by "participating in the transportation ecosystem."
See Validated in action below: