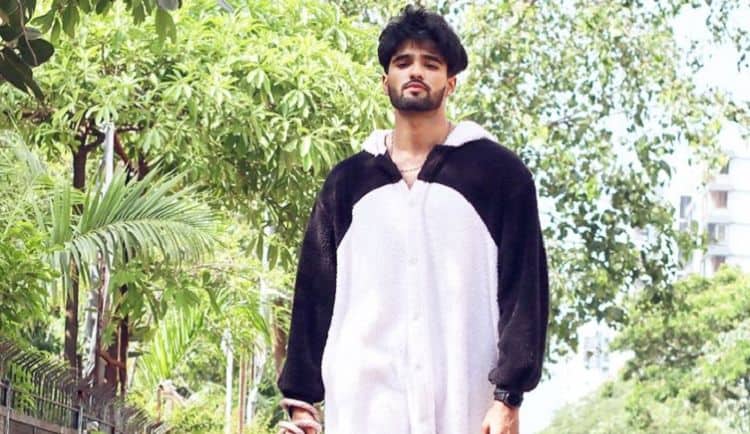 Zeeshan Khan is a reality star who is currently spending his time on "Bigg Boss OTT," and he and his bathrobe are currently all over the news. He's made it clear he is in this to win this, and he's not holding back anything from his fans right now. He's out discussing his moves, his time on television, and the other details of his life the fans want to know more about, and we have a few things here you probably didn't know about your favorite reality star. Read on to find out the things you never knew you needed to know.
1. He is Famous For a Bathrobe
After walking casually through the airport in a bathrobe rather than real clothing, he's changed the game for himself on reality television. Fans knew him well before, but now his bathrobe is all anyone can talk about. It's being called the bathrobe stunt, and he's been very candid about how that one moment in the airport has changed everything in a matter of weeks.
2. He is Open About his Lockdown Feelings
He struggled. He went through a lot while being locked down for so long. He also feels that he is not alone in this, and opening up about his troubles and the way being locked in his home without being able to leave or visit with his loved ones made him feel. It was a low point for so many across the world, and the long-lasting effects of keeping people from their loved ones are devastating on so many deeper levels.
3. He Suffered Financially
When you're not working because you cannot leave your house, you tend to have a difficult time making money. As an actor, he knows that a lot of his income comes straight from his own social media platforms – and he accidentally had his Instagram page hacked and deleted during the course of the lockdown. It was a huge financial hit for him, and this caused additional stress on top of his isolation and loneliness.
4. He Knows His Life is Unpredictable
He's a famous actor. He is well aware that jobs come and go, that they don't always stick around. They end. They are canceled. Characters are often killed off or written off. Khan has a healthy outlook regarding his own career, which is that his jobs could be over at any moment, and his life could change any day. He has to be very careful, he has to be very honest with himself, and he has to realize that his life will never be predictable.
5. He Wants Fans to Know He is Fun
One thing that sets Khan apart from other actors in the same genre is that he is not the one who wants the world to see him in a way other than the truth. He's a fun guy with a fun personality, and that is what he wants his fans to know about him. He didn't go into the airport in his bathrobe because he was looking to have an edge or do something specific. He's a fun guy, and the thought filming it would be hilarious. He was not wrong.
6. He Does Not Take Himself Too Seriously
He never takes himself too seriously. If anything, he appears to know that life is too short to spend it being uptight and serious, and he takes advantage of being light and airy. He is not going to sit back and worry or wonder about being himself. He just does it.
7. He is Candid
Honesty is what you can expect from Khan. And, it is what you will get. He's a candid guy. Ask him a question, he has an answer. He's not hiding anything or hesitating to be open and honest. He has a life to live, and he's doing it. He thrives on his candid nature.
8. He is Always Questioning
What is normal? It's a question many of us ask on a daily basis. We think our way of living is normal, but it's entirely different from that of others. Khan is a man who questions the normal. He isn't into the norms and just going with the flow. He has some questions and some interest in learning more, asking why, and enlightening himself on as much as possible.
9. He's All About Truth
Here's a man who likes honesty, and he also likes the truth. He feels that the world is simply a better place when people are honest and they do what is right. He will be truthful and honest throughout the reality show he's involved in, and his fans can expect nothing less than that.
10. He Does not Condone Bullying
He's a man who has morals, and he is not a fan of bullying. No matter what it is or how it is going down, he's not going to sit back and allow anyone to bully another. He will step in. He will ask that others stop, and he will make it clear this behavior is unacceptable.