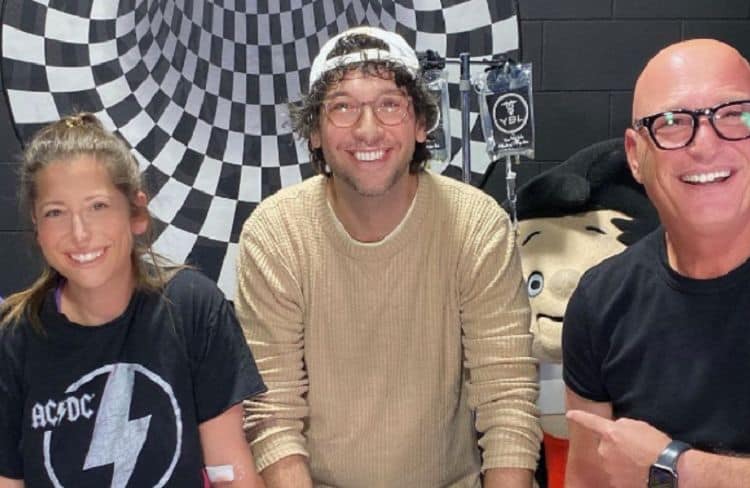 Actor. Comedian. Autistic actor. Podcast host. He's a little bit of everything, and Rick Glassman is just happy to be able to have a career that allows him to do a little bit of everything. In his new how "As We See It," he is actually an autistic person playing an autistic person, and the show is currently groundbreaking. It is the first to star three autistic lead characters, and each one is as uniquely different, excited, and profoundly talented as the next, and it is a show the world should tune into.
1. He is from Ohio
Rick Glassman was born and raised in the Midwest. He's from a small town called Orange, Ohio. He was born there on July 23, 1984, and we imagine that his childhood was typical 80s. He did grow up in Ohio, after all. Summer nights outside until the lights came on, snow days with his friends tubing down the neighborhood hill; this is how we imagine his childhood in Ohio.
2. He's in a New Show
His new show is called "As We See It," and it is about three autistic people who are telling their own stories. What is unique about this show, however, is that all three of the lead characters are autistic in real life. Rick Glassman is, and now his character is.
3. He Uses His Own Triggers
Because he is on the spectrum, he knows a thing or two about it. This actor uses a lot of his own real-life experiences to help him and his character as they work on their parts. For example, Glassman has an aversion to people who chew loudly. It bothers him – it bothers many people – and he uses that to bring his character to life. He knew that this would bother him, so when he needs to behave a certain way, he would have the director include it in a scene so he could get into character.
4. He Tells People to Tell Him
When he was first diagnosed as being on the spectrum, it was such a relief for him because he was able to help others communicate more efficiently with him. For example, he would literally just tell people to tell him when he's being weird because he won't pick up on their clues. It's helped him and his friends, and he is appreciative of that.
5. He Likes You To Know That Everyone is Different
One thing that Glassman would like the world to know is that he's not the same as every other autistic person and they are not the same as him. When you've met one person with autism – you've met one. He doesn't want to be a spokesman for all because he doesn't feel that he is a spokesperson for all. Everyone is different.
6. He Believes People Self-Sabotage
And, he is not wrong. He does call it a character trait of many people who live with Autism. They convince themselves they don't like something or want something but it really happens to be nothing more than them feeling as if they cannot do something because it's hard.
7. He Thinks Laughing is Hard to Fake
Perhaps it is because he is a comedian and someone who makes people laugh for a living, but he can tell a fake laugh when he sees it. He knows what a fake laugh is, how hard it is to fake a laugh that doesn't sound fake, and he is not afraid to admit he can spot a fake laugh a mile away.
8. He Was Happy About His Diagnosis
When Rick Glassman found out he was autistic, he was not upset by this. He was happy. He was even excited about it. He was able to better understand himself and the many things that he'd been through in his own life up until that point, and it was just a relief for him to find out about himself.
9. He's Very Private
He is a comedian, so he's happy to discuss almost anything. However, he's not a man who likes to discuss himself too much as it pertains to his own social life. He does a stellar job of keeping that to himself, and he is proud of that work.
10. He Struggles with Social Cues
How he sees things and how others see things are not the same. For Glassman, he might miss social cues and not know much about what other people are seeing or expecting him to see. He's happy that he can make sure to explain that to others, and he has used his own diagnosis to better understand
Tell us what's wrong with this post? How could we improve it? :)
Let us improve this post!