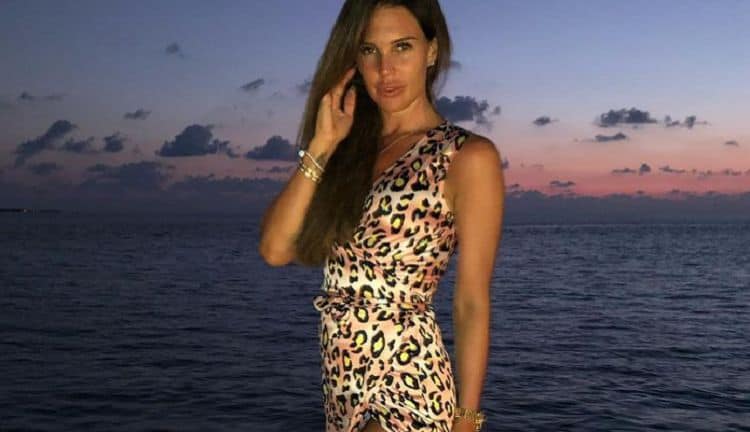 Danielle Lloyd has been in the spotlight for almost 15 years, and during that time she has become known to people all over the world. From modeling to her work in the TV industry, Danielle knows how to secure the bag. At the same time, however, being a public figure hasn't always been good to Danielle. She's been involved in quite a bit of controversy over the years, and there's no shortage of people leaving cruel comments under her posts on social media. No matter what people say, though, Danielle is the kind of person who never lets anything bring her down and she's always finding new ways to move forward. Keep reading to learn 10 things you didn't know about Danielle Lloyd.
1. She Has An Account On OnlyFans
Over the last couple of years, the premium content platform OnlyFans has become increasingly popular. Although people can use OnlyFans to share any kind of content, it is primarily used for things of a sexual nature. Danielle's OnlyFans account has gotten her some negative attention, especially after the birth of her youngest child. Some people felt that it was inappropriate for her to get back on OnlyFans so soon after giving birth.
2. She's A Former Pageant Queen
Danielle's pretty face is probably the first thing lots of people notice about her, and her looks have gotten her lots of opportunities over the years. She was crowned Miss England in the summer of 2004. She was also crowned Miss Great Britain in 2006. However, her title ass Miss Great Britain was stripped because she posed nude for Playboy.
3. She Was A Nail Tech
Danielle may be living a life of glitz and glamour now, but that wasn't always the case. She previously held a number of interesting jobs including being a nail technician. These days, however, she probably spends a pretty penny to have someone else do her nails.
4. She's a Soccer Mom
There are lots of things about Danielle's life that are different from the average person's. However, she still likes to keep her family life as 'normal' as possible. All three of her songs play youth soccer, and she loves being able to go to as many of their games as she can.
5. She's Done Some Acting
Most people are aware of the fact that Danielle has been on TV, but many of them don't know that she acted. According to her page on IMDB, Danielle made her on-screen debut in 2010 in a movie called Cut. At the moment, she only has one other acting credit.
6. She Loves To Travel
Danielle is all about living life to the fullest, and traveling has become one of her favorite ways to do that. She has been fortunate to visit lots of places both near and far. Some of the countries she's been to include Ibiza, Maldives, and Dubai. She seems to gravitate towards places with beautiful views and great weather.
7. Her Appearance On Celebrity Big Brother Hurt Her Career
Being on a show like Celebrity Big Brother is meant to be a fun and exciting opportunity. However, for Danielle, is turned out to be something completely different. During her appearance on the fifth season of the show, she received lots of backlash for what appeared to be racially motivated comments about her Indian housemate, Shilpa Shetty. Danielle's behavior ultimately resulted in her losing several modeling contracts. Several people have also left comments on her social media posts expressing their anger over her treatment of Shipla. Danielle, however, has denied racially targeting Shipla.
8. She's A Dog Person
Most people would agree that there are two kinds of people in this world: dog people and cat people. For anyone who was wondering, Danielle is a proud member of team dog. Based on her Instagram profile, she appears to have two adorable little French bulldogs that steal the show any time they make an appearance on her page.
9. She's An Entrepreneur
Some might think that Danielle is nothing more than just another pretty face, but that isn't the case. She is also someone who is all about her business. She is the CEO of a health and wellness business called Miss Ketones. Not only does she sell products, but she also offers coaching services.
10. She Loves Interior Design
Danielle is a very stylish person, and her love for style extends beyond fashion. She also enjoys interior design and she loves making sure that her space is as comfortable and good-looking as possible. Occasionally, she even shares photos of the inside of her home so her followers can get a glimpse into her personal taste.
Tell us what's wrong with this post? How could we improve it? :)
Let us improve this post!