Jonas Barranca is a multi-hyphenate performer, producer, and artist. His work on stage and in front of the camera has taken him worldwide, from Los Angeles, California, to Hyderabad, India. He's had guest appearances on Law & Order, Hightown, and One Dollar, as well as various indie films, shorts, and web series, including Ghost Story Club and Townhouse Confidential. As a stunt performer and double, he's worked on HBO, Amazon Prime, NBC, Hulu, and more. A native of Brooklyn, NY, he now lives in NYC.
1. Jonas discovered his passion for acting in community theater when he was nine years old with the Brooklyn Heights Players.
From there, he started working on Equity Showcases, including the Gallery Players' New York premiere of Clark Gesner's Animal Fair and the Metropolitan Playhouse's production of "The Children's Crusader." He comes from a family of actors and artists. Jonas' father, a Brooklyn Public School English teacher, and administrator, and his mother, a librarian with the Brooklyn Public Library, met when cast as husband and wife in a play at Hunter College. His nephew and niece have also caught the bug, having their own commercial, studio, and theatrical successes.
2. He started learning how to structure a frame when he was just 13 years old, as a photography student of Joseph Zarba, at William Alexander Middle School 51 in Brooklyn, NY.
He was taught not only how to take pictures but how to develop and print film and create lithographs from Polaroids and the cross of mediums by accompanying images with poetry and music. When Jonas was 14, he served as the official photographer for his brother's high school band, the JFE. He caught images at former rock venues L'Amours and even CBGB before it relocated to Philadelphia. Now working digitally, he's continued his practice as a certified press photographer, shooting events, weddings, portraits, and behind-the-scenes production photos.
3. Jonas is an avid outdoorsman.
He's camped and fished in almost a dozen states, mostly solo. At a young age, his uncle, the businessman, and philanthropist Allan Miller introduced him to freshwater fishing in the Catskill Mountains and saltwater fishing in the Long Island Sound. He learned camping skills at Frost Valley YMCA as a child and has taken to practicing bushcraft. He shoots a 55lb recurve bow.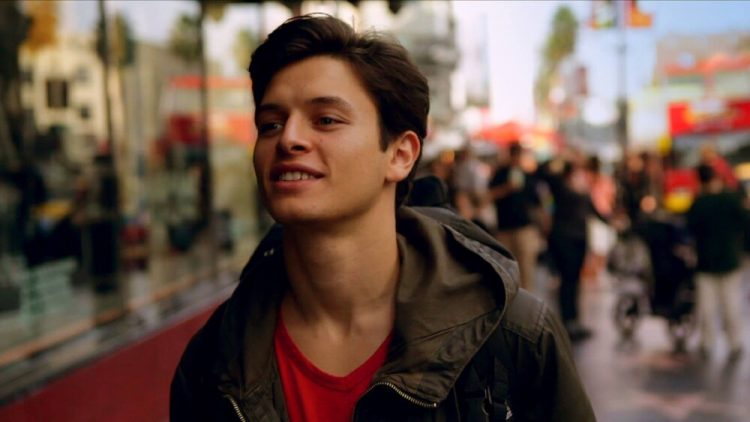 4. He attended LaGuardia Arts High School for Trumpet Performance and still plays and sings.
He's been a featured performer and emcee at cabarets around NYC. Jonas and his brother have played in bands together for years, as both The Gouchos (2009-2011), for which Jonas was the lead singer, and Sally & The Beat (2015-2017), for which he played trumpet and sang. The Sally and the Beat EP is available on Bandcamp. His trumpet has been featured on singles, like Destynee Raines' "Undone," and various comedy albums. During the COVID-19 Shutdown, he learned blues guitar and sound editing. Now he continues his music by expanding his instrumental repertoire with drums, digital music, and mixing.
5. Jonas is a carpenter and handyman.
Building sets sparked his interest in design and construction while he studied for his Acting BFA at SUNY Fredonia. He was taught woodworking there and served as a lead carpenter for multiple productions. He's refinished homes from Buffalo to Brooklyn, including luxury penthouse apartments with Hinckley's Handyman Services. He's worked with the art fabricators, New Project, to build corporate, educational displays and exhibits at museums around NY, including two Met Galas and the Museum of the American Indian's "Native New York." He's also worked on music videos, like Wyclef Jean's "Baba," and he built Party Claw Production's "Penelope's Playhouse Live!"
6. He loves cooking and has worked as a grill cook, bar-back, busser, barista, server, mise en place, line, and prep cook.
His experience in front and back of the house, in various capacities, has sparked a desire to open his own restaurant. After touring culinary schools around New York, he's more inspired to pursue a formal education in culinary arts. He'd like to learn how to combine his Ashkenazi/Sicilian/American heritage with some of his favorite flavors and cooking techniques worldwide. He sold his homemade chocolate chip/peanut butter cookies and lemon squares when he worked concessions at the Vineyard Theatre in NY. As a teenager, his father handed him the grill tongs, and now Jonas enjoys cooking for as many of his family and friends as possible. He's smoked 15lb briskets (Texas style), caught, cleaned, and smoked his fish, and aims to properly harvest and grow most of what he eats.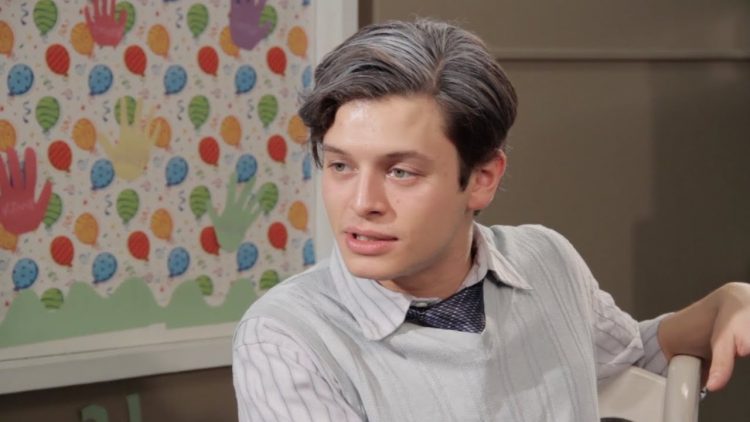 7. Jonas is a teaching artist and fight choreographer.
Since graduating from university, he's taught acting and combat for stage and screen in Florence, with the FESTE theater camp, and in Tuscany, Italy, at DINAMO Camp. He's taught at studios, schools, and libraries in Los Angeles, Buffalo, and New York City. Jonas has directed and choreographed fights for productions at the Horace Mann School, the Gallery Players, the Richmond Hill Park Players, Theaterlab, and the Brooklyn Heights Players. He's taught pantomime at The Berkeley Carroll School and led Jedi Training classes for children ages 5-10 at the Brooklyn Public Library.
8. His first stunt was getting his neck broken and suffocated by the Creature, in a community theater production of "Frankenstein," when he was 11 years old.
He began learning boxing and martial arts as a teenager. While studying movement and dance in college, he was introduced to Aikido and Tai Chi. He and his fellow students learned the theatrical use of various weapons, from hand-to-hand to small-sword, under the Society of American Fight Directors, with which he became a Teaching Assistant and peer adjudicator. From there, he studied with Sword Fights Inc, in Los Angeles and UATW Stunts, in NY. A constant student of movement, he's a Certified Personal Trainer and recently began skateboarding and marathon training.
9. After earning his BFA, Jonas never stopped studying stagecraft.
His comedy and improv career began in college with Random Acts FSU, the university improv team. They performed bi-weekly long, and short-form improv shows that included digital shorts, which he and his teammates wrote and produced. While working the door at Flappers Comedy Club in Burbank, CA, he fulfilled his dream of doing stand-up comedy, and he still works mics and emcees throughout NYC. Jonas trained in improv and sketch comedy at the Upright Citizens Brigade. There he met the friends that would become Skyrats Comedy, with whom he created sketches like "Love Island: International Space Station." Prior to the COVID-19 Shutdown, Skyrats had a regular show at the People's Improv Theater, "Another Dimension: Improvised Twilight Zone." He is a graduate of the Terry Schreiber Acting studio.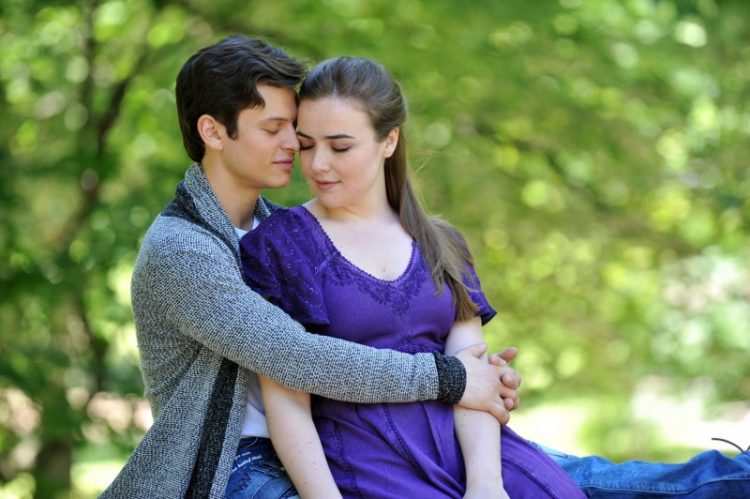 10. Jonas is a co-founder of Public Defenders Productions.
During the COVID-19 Shutdown in 2020, Jonas and some friends formed a scene-study practice group that grew in attendance, and the original three members broke off to create a scene-writing group. That grew to become Public Defenders Productions, founded by Nesha Ward, Hakim McMillan, and Jonas Barranca. They aim to tell stories and produce opportunities for underrepresented, marginalized people. They've since produced three short films, of which Jonas wrote and starred in Little Things; he also directed and scored "VICKI." Their work can be found on Instagram @PublicDefendersProductions.