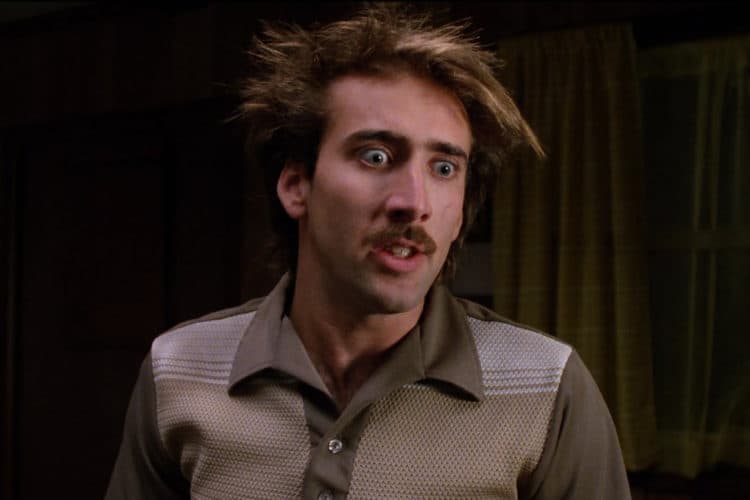 Nicolas Cage is arguably one of the best-known actors of his generation. With a career that has spanned the course of more than 40 years, Nicolas has been a part of dozens of successful projects and he's also won several awards along the way including an Oscar. However, despite all of the things he's gotten to accomplish over the years, Nicolas still has hit sights set on doing something more. Like lots of other actors out there, Cafe has a dream role that he's like to play before his career is over. After all, a successful career is great and everything, but actors also want to take on roles they truly enjoy. That being said, many people will probably be pretty surprised by the role that Cage wants to play. Keep reading to find out what Nicolas Cage's dream role is.
Nicolas Cage's Dream Role
Nicolas Cage has played a wide variety of characters during his career and he has proven that he has the versatility to pull them all off. There is still one role he'd love to add to the list, though. In an Ask Me Anything (AMA) session on Reddit, Cage was asked about his dream role. He said, "I would like to play Jules Verne's Captain Nemo because of the character's love of the ocean I share that with him." Unfortunately, Nicolas Cage didn't provide any additional detail on the type of project he'd like to play Captain Nemo in. However, there are lots of possibilities when it comes to this character. Several users on the thread noted that they would love to watch Cage play such a role. One user, Number1Framer, even came up with a potential plot stating: "Waterworld II – The Waterening Rising Tide. It will be a crossover with a Marvel Superhero-ized version of Captian Nemo and as an easter egg Kevin Costner will do a cameo reprisal of his legendary role as the Mariner. "Oh St Joe I love this part!"
For those who aren't familiar with Captain Nemo, he is a fictional character who was introduced in the 1870 science-fiction novel, Twenty Thousand Leagues Under the Seas. The character has been brought to life on-screen nearly two dozen times over the years. Most recently, Captain Nemo was portrayed by Faran Tahir in the TV series Once Upon a Time. Even though it's been over 100 years since Captain Nemo was introduced to the world, both he and Twenty Thousand Leagues Under the Seas remain well liked by book and movie lovers everywhere.
Captain Nemo has always been an appealing character due to his interesting backstory and the complexity of who he is. According to a description of the character, "Very little is known about Captain Nemo's history. Only that he was once a "civilized" and "rich" man. Then for some unknown reason, he left society and built the Nautilus. It's assumed that he saw all the cruelty and injustice in society (slavery, corruption, imperialism and etc) as a crime against the world."
At the moment, it doesn't appear that there are currently any projects in the works that feature Captain Nemo, but hopefully Nicolas gets the chance to portray the character. Not only would it allow him to fulfill his dream, but it would also be something the fans would genuinely enjoy. If there's anyone out there who has the power to will his ideal role into existence, it's definitely Nicolas Cage.
What's Next for Nicolas Cage?
Finding consistent work in the entertainment industry isn't an easy thing to do, but Nicolas Cage has been a fixture on our screens for decades. His fans will be happy to know that won't be changing any time soon. While there's currently no plan for him to play Captain Nemo on the horizon, Nicolas does have a lot of things going on. His most recent film, The Unbearable Weight of Massive Talent, was just released in April of 2022.
He is currently working on several projects including a TV miniseries based on Joe Exotic of Tiger King fame. Nicolas will be playing Exotic Joe and there's already a good deal of buzz around that. People are really looking forward to seeing how Cage embodies Joe.
He also has a handful of movies in the pipeline that will be released over the next couple of years. One of his most notable projects is the movie Renfield in which he will be playing Dracula. The movie, which will be a combination of fantasy and comedy, will be directed by Adam McKay. The film is set to be released on April 14, 2023.
Tell us what's wrong with this post? How could we improve it? :)
Let us improve this post!