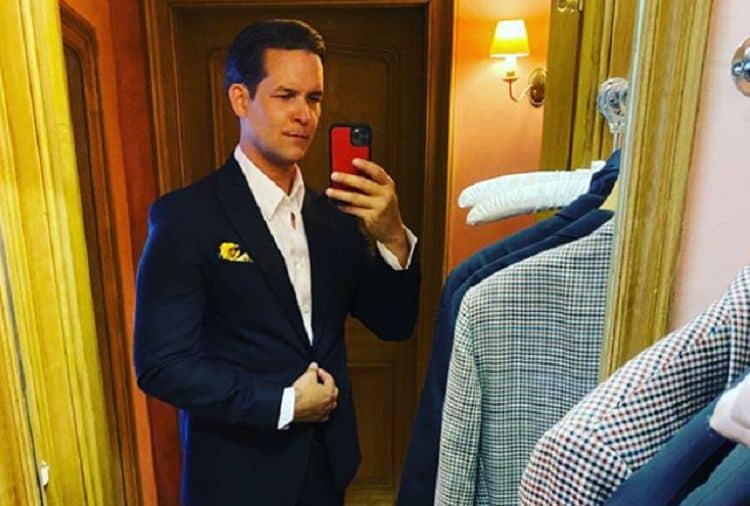 Every reality show needs someone who is willing to play the villain. Tom Brooks seems to have no problem playing that role on 90 Day Fiance. Infamous for his relationship with cast member Darcey Silva, Tom initially seemed like an upgrade from her previous boyfriend. However, it didn't take long for things to start to unravel between Tom and Darcey. Not only was it clear they they weren't on the same page about anything important, but Tom seemed to get a rise out of getting under Darcey's skin. Needless to say, things between them didn't work out and Tom earned a spot as one of the most disliked people in 90 Day Fiance history. Keep reading for 10 things you didn't know about Tom Brooks from 90 Day Fiance.
1. He Has A Daughter
Even if you're a diehard 90 Day Fiance fan who has seen every single episode, this is one thing about Tom Brooks that you may not have known. Although he never mentioned it on TV, Tom is actually a father. He has a 12-year-old daughter who he revealed on social media in June 2020.
2. He Claims He Never Wanted To Be On Reality TV
It may seem like Tom is relishing in his newfound reality TV fame, but apparently it's not something he ever wanted. In an interview, Tom revealed that he never wanted to do the show in the first place. In fact, he didn't even know what it was about prior to being on it.
3. He Makes Videos On Cameo
Sure, there are a lot of people who can't stand Tom. But there are also a lot of people who found him wildly entertaining. Members of the latter group will be excited to know that Tom now has an account on Cameo where he sells personalized video shoutouts for $59.
4. He Has Tattoos
During his appearances on 90 Day Fiance, Tom primarily wore suits so most viewers were never able to catch a glimpse of his tattoos. With that being said, lots of people will be surprised by the fact that Tom has a sleeve. In an Instagram story, he provided a brief explanation to what each tattoo means.
5. He Speaks Multiple Languages
One of the things that attracted Darcey to Tom was the fact that he appeared to be a well put together distinguished British gentleman. While some of those things may not have been as accurate as she thought, there are still some things that are impressive about Tom. According to his bio on Cameo, he speaks French and Spanish in addition to English.
6. He Sells Autographed Prints
Have you ever gone to bed at night wishing you had a beautiful signed portrait of Tom Brooks to hang on a wall in your home? If the answer is yes, I have some good news for you. Tom Brooks sells autographed portraits of himself through his website. If that's not really your thing, he also sells pocket squares although it doesn't look like they come with his signature.
7. He Says A Fan Slashed His Tires
Tom's time in the spotlight certainly hasn't been all rainbows and butterflies. On top of having to deal with people making negative comments about him, he also believes that a 90 Day Fiance fan slashed his tires after an episode aired in which he made some not-so-nice comments about Darcey's weight.
8. He Is Rumored To Be Engaged
If there's one thing that Tom and Darcey do have in common, it's that they both can't seem to stay out of relationships. In an interview in May 2020, Tom revealed that he was currently dating someone and they were taking things slow. That relationship ended shortly after, but by September sources were reporting that Tom may have gotten engaged to a new mystery woman.
9. He Is Done With 90 Day Fiance
Even though Tom appears to be doing everything he can to make the most of his 15 minutes of fame he alleges that he is completely done with 90 Day Fiance. He said, "…everything to do with 90 Day Fiancé: Before the 90 Days is done. You're not gonna see me on another 90 Day Fiancé: Before the 90 Days. I wouldn't do it. I just wouldn't. " This doesn't mean that he is completely done with reality TV altogether though, so don't be surprised if you see him pop up on something else in the future.
10. He Is Friends With Richard Grieco
Being on a popular reality show definitely comes with its perks. For Tom, one of those perks has been attention from celebrities. Since being on the show, he has formed a friendship with actor, Richard Grieco. Richard is best-known for playing Detective Dennis Booker in the TV series 21 Jump Street.
Tell us what's wrong with this post? How could we improve it? :)
Let us improve this post!