America's Sweetheart has done it again!
Kelly Clarkson, winner of the first season of American Idol and now more than ever known for her Christmas spirit and holly jolly vibes (due to her countless Christmas songs, mainly from "Wrapped in Red"(2013)), recreated the Christmas classic, "Sisters" from "White Christmas".
She and her backup singer Jessi Collins beautifully harmonized and blended their voices on the "Sisters" track" on "The Kelly Clarkson" show in her "Kellyoke" format, which is the music segment concerning covers in her daily show.
She musically covers and recreates many songs, and it is hard to assess what this woman can't or won't do. There is no note and no genre she misses.
Clarkson's popular Christmas covers
This is probably why people were not surprised but still astonished and pleased that she chose to cover such an old Christmas classic.
The 1954 movie musical "White Christmas" starring Rosemary Clooney, Vera-Ellen, and Bing Crosby, directed by Michael Curtiz, and its infamous "Sisters" scene, was almost perfectly recreated by Clarkson and Collins. Not only their voices matched the Classic, but also their outfits and their choreography. One can imagine the workload they must have put into this performance. Everything seemed well-copied and nostalgic, from the icy blue dresses, red lipsticks, and feather fans to the dance moves and poses (for a time of film and music that we don't even remember).
It was, however, two members of Clarkson's house band. You all's who stole the show by coming out halfway through the show to grab the singers' fans, mimicking Bing Crosby and Danny Kaye's characters. Together they danced around and lip-synced before posing in two pairs at the end of the number.
This wasn't Kelly Clarkson's only cover dedicated to this year's Christmas celebrations.
Recently she has performed songs such as "Merry Christmas (To the One I Used to Know)" and "Christmas Isn't Canceled (Just You)" to another cover of "I'll Be Home for Christmas" on her daytime show.
"Santa Can't You Hear Me" featuring Ariana Grande.
On top of that, about a week ago, she has just performed one of her original Christmas songs (of last year, trust me, the woman has plenty of original Christmas songs) at NBC's The Voice Live finale of 2022. The festive "Santa Can't You Hear Me" track she sang, features no other than Global pop star Ariana Grande.
However, Grande was not present at the event. Thus Clarkson had to carry both parts vocally but did it so effortlessly that one could argue that she slowly but surely has cemented her spot on the pedestal of icons with this performance!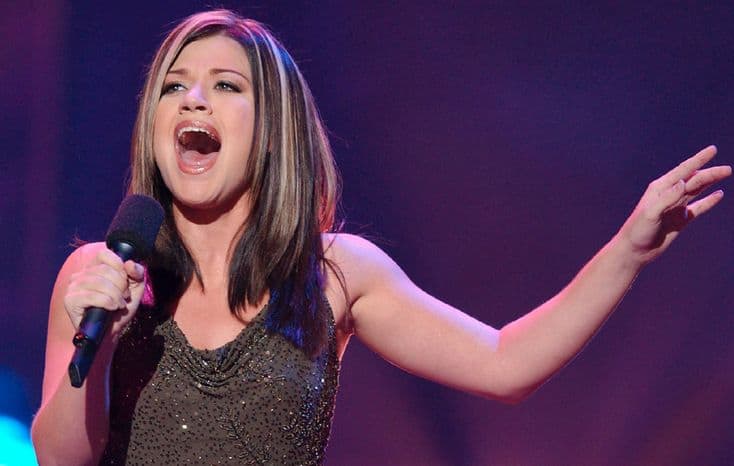 The pop veteran's return to The Voice coach chair
Moreover, she will be returning t
o the coach chair in the next season of 2023 to help new talents to develop and use their voice.
Kelly Clarkson will compete against Blake Shelton, Chance the Rapper, and Niall Horan in the singing competition; regarding the title: who is the best coach?
Clarkson has expressed nothing but delight upon her return to The Voice, "I am so excited to be back with my Voice family!" Chance the Rapper, not less thrilled about his addition to the coaches, will fill in for Camila Cabello and John Legend, who are leaving the positions after this season. "I'm excited to help other artists get to the next level and make the most of this life-changing experience," he stated. Former boy group member of One Direction and now well-established solo singer Niall Horan stated similarly that he was "… excited to be joining this season of The Voice as a Coach" and "looking forward to meeting and mentoring the new crop of talent while we battle it out with the other teams!"
Well, we can undoubtedly anticipate and expect an exciting coach and jury dynamic in the coming season of The Voice, not only because the show's veteran and singing competition expert, Kelly Clarkson, will be back in the chair.
Her X-mas tracks and personal favorites
Until then, we have to sweeten our holidays with some of her Christmas tracks, don't you think?
I can certainly recommend her festive original classic "Underneath the Tree!"
But she has two Christmas albums ("Wrapped in Red, from 2013, and "When Christmas Comes Around… from 2021), so you will have plenty to choose from.
Tell us what's wrong with this post? How could we improve it? :)
Let us improve this post!