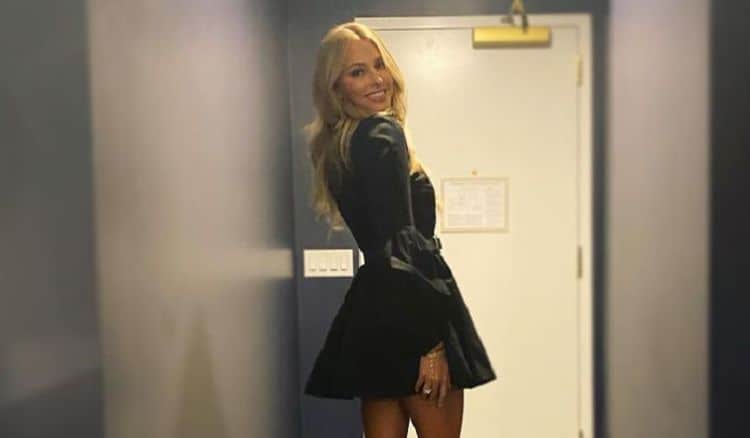 Any time a well-known couple starts having relationship trouble, they become the topic of conversation all over the internet. That's exactly what has happened with Yael Cohen Braun and her husband, Scott "Scooter" Braun. The couple recently announced that they are separating after seven years of marriage, and lots of people are stunned. Widely considered to be a power couple, Yael and Scooter have three children together and have been fairly open about their lives. From the outside looking in, the couple appeared to have it all and they seemed genuinely happy. While they are separating, they have not officially decided to get a divorce. Here are 10 things you didn't know about Yael Cohen Braun.
1. She Is Originally From South Africa
Yael was born in South Africa. Her father, David, is a well-known entrepreneur who made his fortune in oil and mining. Yael was raised primarily in Canada where her family moved in the early 1990s. She comes from a Jewish household which is something that she and Scooter have in common.
2. She Studied Political Science
Yael may come from a privileged background, but that doesn't mean that she hasn't worked hard to forge her own path and create her own legacy. She attended the University of British Columbia where she earned a bachelor's degree in political science. She graduated in 2008.
3. She Enjoys Spending Time Outdoors
Nothing compares to getting out and enjoying the beauty of nature, and this is something that Yael doesn't take for granted. Even though she can afford to do just about anything she wants, sometimes it's the simple things that mean the most. Yael loves being outside doing things such as hanging out at the beach, boating, and simply exploring.
4. She Works With Bumble
Yael has gotten a lot of cool opportunities over the years, and one of them has been the chance to work with the popular dating app, Bumble. She became a senior advisor for the company in 2018. When discussing her role during an interview with Forbes, Yael said, "As a senior advisor at Bumble, I will provide strategic counsel across a range of business priorities, including community building and brand partnerships."
5. Her Mom's Health Inspired Her To Start A Non-Profit
Yael is the founder of a non-profit organization called F**k Cancer. The organization is dedicated to helping provide early dedication resources and support programs. Yael was inspired to start F**k Cancer after her mother was diagnosed with breast cancer. Through her organization, she has been able to help countless people. Thankfully, Yael's mother was able to overcome the disease.
6. She Loves Fashion
Anybody can buy expensive clothes and put them on, but it takes a certain level of style to be able to pull everything together in a way that makes sense. Fortunately for Yael, style is something she has plenty of. Yael has a good eye for fashion and she likes to express herself through bold and bright clothing.
7. She And Scooter Met Thanks To A Ted Talk
Scooter initially saw Yael after he saw a video of her giving a Ted Talk on F**k Cancer. He knew then that he wanted to meet her, so he made it happen. Ironically, this wasn't the first time Scooter watched a video that would lead to something important in his life. He also discovered Justin Bieber thanks to YouTube videos in the late 2000s.
8. She Has Been Taking A Break From Social Media
Yael has a big social media following, but recently it looks like she's decided to put a pause on her online activity. Yael has accounts on Instagram and Twitter, but she hasn't been active on either platform since 2020. It's unclear why she's taken a hiatus or when she plans to return.
9. She Suffered A Miscarriage
Yael has had a lot of great moments in her life, but she's also experienced her fair share of downs. In 2016, she opened up about the fact that she and Scooter suffered a miscarriage. Although she was initially hesitant to share her story, she realized that by opening up she had the potential to help other people who had gone through a similar loss.
10. She Used To Work In Finance
Like most people, Yael wasn't exactly sure what she wanted to do when she finished college, and she ended up working in a field that had nothing to do with her degree. While talking to Vanity Fair, Yael said, "When I graduated, I promptly took a job in finance, making both my pre-med and poli-sci years essentially useless—or so I thought."