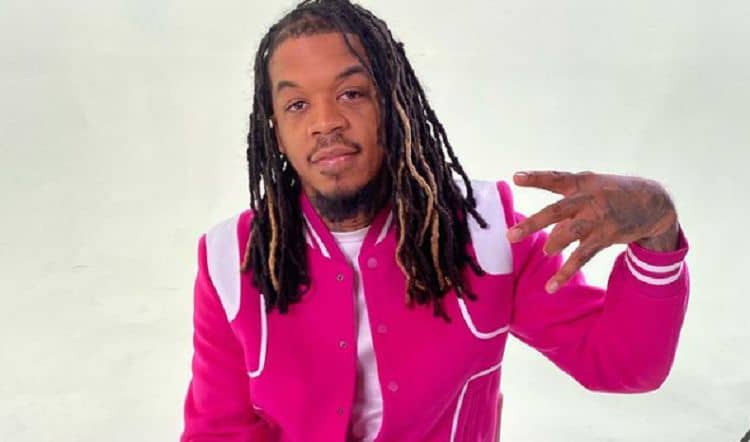 Things in Lemeir Mitchell's life haven't always been easy. He has had to endure countless challenges and there were many times when he felt like giving up. Fortunately, however, Lemeir has always found ways to keep going. Thanks to his determination and undeniable talents, Lemeir has become a star in his own right. Initially known for his skills as a tattoo artist, Lemeir was eventually introduced to the reality TV world as a cast member in the VH1 series Black Ink Crew Compton. Lemeir has also gotten lots of attention for his water ice business called Happy Ice. Keep reading to learn 10 things you didn't know about Lemeir Mitchell.
1. He's Originally From Philadelphia
Lemeir was born and raised in Philadelphia and he comes from a family very large family. When talking about his upbringing he told the Los Angeles Daily News, "I grew up in a rough neighborhood; growing up I lost a lot of friends, my dad got incarcerated and I just wanted something new. I had big dreams and I knew I wanted to chase it…"
2. He Loves Sports
It's unclear if Lemeir played competitive sports when he was growing up, but one thing we do know is that he's a sports fan. Even though he is a Philadelphia native, it appears that he has fallen in love with Los Angeles sports teams. He loves going to games whenever he gets the chance.
3. His Older Brother Passed In A Tragic Accident
Lemeir has had to endure lots of tragedy during his life, and one of the most difficult things he's experienced is the death of his older brother, Kevin. Sadly, Kevin passed away after being involved in a motorcycle accident. After Kevin's death, Lemeir found the strength to move to Los Angeles and pursue his dreams.
4. He Spent His Life Savings to Start His Water Ice Business
If there's one thing that all entrepreneurs have in common, it's their ability to take risks. In order to start any kind of business, you have to be willing to put yourself (and your money) out there. When Lemeir got the idea to start his water ice business, he invested his entire life savings into the idea. Although this may have seemed risky at the time, it worked out quite nicely for him.
5. He Enjoys Spending Time Outdoors
Lemeir is a city boy through and through, but that doesn't mean that he doesn't like to get outside every once in a while. When the weather is nice (which it usually is in Los Angeles), you can usually catch Lemeir outdoors enjoying it. He especially enjoys hanging out near the water.
6. He's All About Positivity
With all of the things Lemeir has gone through over the years, no one would blame him if he developed a negative outlook on life. However, that has never been his style. He is a very positive person who does his best to see the bright side. He also likes spreading positive vibes to others.
7. He Loves Fashion
Lemeir's work as a tattoo artist isn't the only way he likes to express himself. He is also someone who has a great eye for fashion and he uses his clothing to share his personality with the world. While it's true that his day-to-day looks are fairly casual, Lemeir also cleans up nice.
8. He's A Proud Dad
Lemeir has accomplished lots of awesome things over the years, but nothing brings him more joy than his role as a father. He is a proud father of two children whom he shares with his Black Ink co-star, Danielle. When he isn't busy working, he loves spending time with his family.
9. He's Inspired By Some of Hip-Hop's Biggest Producers
Even though Lemeir works in the tattoo industry, he has also drawn inspiration from other places – including hip hop. In an Instagram post, Lemeir paid homage to two of the industry's most well-known producers, Swizz Beats and Pharrell. Lemeir wrote, "Timeless creators. Never got boxed into a category. Put them in any industry & their creativity could create masterpieces. I'm building this type of legacy. Don't box me into one thing. I'm gone leave my mark in many industries. I'll be able to walk in many different rooms and my presence will be felt. Just like how these two did it. Thank you @pharrell @therealswizzz for the blueprints. #VISIONARIES".
10. He's Tattooed Some Celebrities
Not only has Lemeir become somewhat of a celebrity himself, but he has also gotten the chance to work with some very well-known people. He has done tattoos for stars like Meagan Good and there's no doubt that his celebrity clientele is going to grow in the future.
Tell us what's wrong with this post? How could we improve it? :)
Let us improve this post!