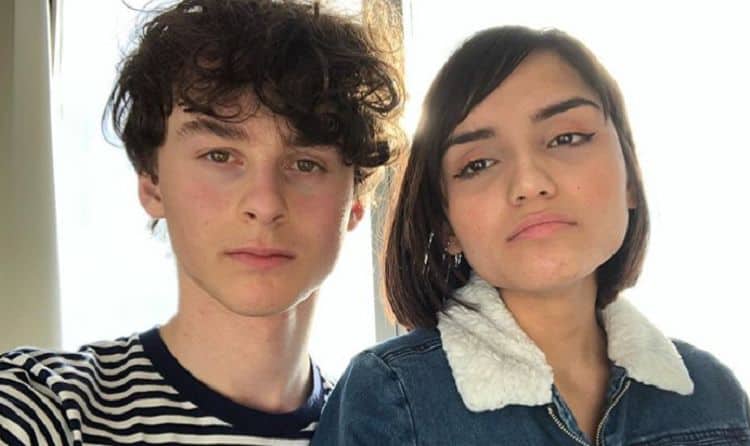 Wyatt Oleff is an American actor who is best known for his role in "Guardians of the Galaxy." Although he is young enough to be considered a child actor, his talents and skills go far above those of the average teenager. He is such an interesting celebrity personality that we couldn't wait to highlight his profile and to share the interesting things that we learned about him recently. Here are 10 things that you probably didn't know about Wyatt Oleff.
1. Wyatt's Birthday
Oleff was born in Chicago, Illinois on July 13, 2003. This makes him just 16 years old as of the summer of 2019. He is already an accomplished actor after being in the business for just a short period. Although a native of Chicago, his parents, Doug and Jennifer Oleff, moved the family to Los Angeles, California when Wyatt was just 7 years old. This gave him better access to becoming involved in professional acting.
2. He started in a commercial
One of the first roles that Wyatt was able to land was for a commercial. This is the way that many new actors get their start in the business. He appeared in a Coldwell Banker advertisement. Although this was a minor role, it gave him the exposure that helped to open up more jobs, and it also helped to fill his resume with acting gigs, which always looks good when you're competing for a role.
3. Wyatt Oleff has been recognized for his acting talent
It's always an honor for an actor to be nominated for an award, or even to be involved in an award-winning project. Oleff was given a 2017 Crest Award for acting at the Catalina Film Festival for both "Guardians of the Galaxy," and "It." The following year he and other cast members won an MTV Movie Award for Best On-Screen Team.
4. His parents are business owners
Wyatt didn't have the benefit of parents who are in the acting profession. They were, however, extremely supportive of his passion for acting and they helped him along the way. Oleff's mother and father are business owners who established CHALK Preschools in 2005 while still living in Bloomington Illinois. His mom, Jennifer Oleff is an artist based in Los Angeles.
5. Wyatt launched his acting career in 2012
Oleff has been working as a professional actor since 2012. He already has more than 7 years of experience under his belt at the age of 16. He made his television debut in the series "Animal Practice" playing the part of young George. The following year things picked up for him. He appeared in a variety of television series' in minor guest roles including "Suburgatory," "Shake It Up," "Once Upon a Time," and in the TV movie "Middle Age Rage." The following year he appeared in the series "Scorpion" for one episode, and in the films "Someone Marry Barry," and "Guardians of the Galaxy."
6. Wyatt had a slow year
Oleff went on to appear in the video short "Crafty: Or (The Unexpected Virtue of the Girl in Charge of Snacks)" short film in 2015. The same year he appeared in the TV movie "The History of Us." We noticed that there was a gap in his work for 2016 without much going on, but he resumed his busy schedule in 2017 appearing in "Guardians of the Galaxy Vol. 2," in "Sia: Santa's Coming For Us" video, as Stanley Uris in the blockbuster film "It," and in the television series "Movie Trivia Schmoedown."
7. He's been staying busy these days
Wyatt Oleff didn't have anything new out for 2018, but he resurfaced in 2019 appearing in "It Chapter Two," "Oh Sorry," and more recently, in a recurring role in the television series "I Am Not Okay with This," as Stanley Barber. He's set to appear on the series for the 2020 season.
8. He has new projects coming out
There is more coming out for Wyatt as he recently completed "The Weight of PerfectioWyan" in 2019, in the role of Walker, and as Austin Baily in "The Traveling Men" which is in the pre-production stage. This shows us that he's been busy acting and continuing to build his acting portfolio. He currently has a total of 19 credits as a professional actor. It doesn't appear that he's had much trouble landing acting gigs.
9. Wyatt Oleff is also a director
We were a bit surprised and very impressed to learn that Wyatt is also trying his hand at film directing. He served as the second unit director for the 2019 film "Oh, Sorry." He is also credited as the director of the upcoming video short titled "Writer's Block" which is in its post-production stage. We believe that Wyatt Oleff is on his way to becoming a multi-talented figure in the film and television industry. He's learning a lot about what it's like to be on both sides of the camera and his experience with Directing will also be helpful as he moves forward with his acting career.
10. You can follow him on Instagram
If you're a dyed in the wool fan of Wyatt Oleff, he's provided a great resource. He has an Instagram account that he maintains very well. Oleff has uploaded tons of pictures on the page. Some of them are about his work, and others give you snapshots in time of what's going on in his personal life with family and friends. His popularity is not in question as Wyatt has 2.4 million followers. He's made 398 posts with more being added all the time. If you're interested in keeping on top of what is currently trending in his life fand his career then we highly recommend following Wyatt Oleff on Instagram.