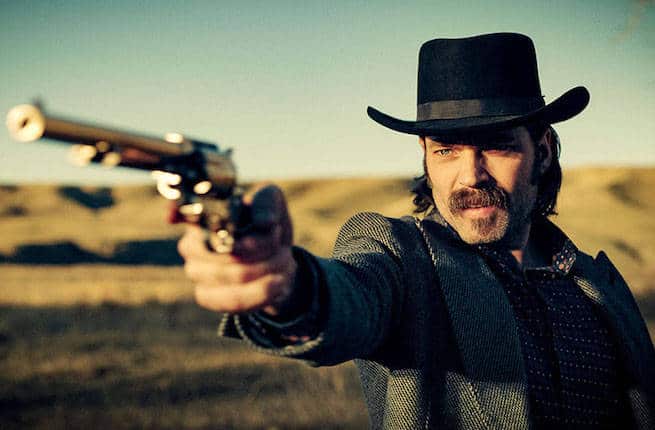 There isn't a whole lot of pertinent information on Tim Rozon to be honest but he is one of those actors that you can look at and think that you've seen him somewhere, perhaps as an extra or perhaps in passing. But the point of the matter is that he is a celebrity and he has been around for a little while, so it's fair to say that he's paid his dues and that he deserves the respect that's due to most people in the business. There is enough biographical data on Tim to get to know him just a little bit at least, but otherwise a lot of his life seems to be kept on the down low, as some actors have been doing for a while now. It does make a lot of sense to want to keep your personal life away from the spotlight as it's no one else's business. Some would argue it doesn't let them get to know their favorite actors, but what a person wants to be known is their business.
Here are a few things that you might not have known about him.
10. He owns a restaurant in Montreal.
He's the co-owner with a friend but all the same it must be nice to have your own business and recognize that you've got something to fall back on if acting isn't always paying the bills. Plus it might be good advertising for the restaurant to state that it's owned by an actor.
9. He was a model at one time.
It would seem that he tried his hand at being a model but didn't really care for it so he quit. How often do you actually hear about someone quitting the modeling profession? It might very well happen from time to time but to hear that someone just walked away from it as though it wasn't a good fit doesn't seem common.
8. He's an honest to goodness cowboy.
This a bold claim since a lot of people when asked might admit that someone like Clint Eastwood would be able to lay claim to being the last real cowboy still around. But then you figure that anyone coming up has the possibility of earning that distinction, as it's not bound by generational boundaries.
7. He's a big comic book fan.
It's great that a grown man isn't ashamed to admit that he likes comic books and has a rather impressive collection. This kind of thing would be looked at askance by a lot of people but honestly if you like something and you enjoy it enough to collect a few things then it shouldn't matter if people think you're weird. Embrace it.
6. His career started in 2000.
A career lasting 10 years or more is pretty solid it would seem since at that point a person has been around long enough to know how to get work and how the industry changes from time to time. They also learn how to adapt and how to make themselves valuable to the right people when they need to, if they can.
5. He has a fairly good following on social media.
He has something like 60+ thousand followers which is moderate and not all that bad since some celebs have much less if any. It's easy to presume that nearly every celebrity has a social media following that's either directly or indirectly linked to them, but the numbers usually seem to make little difference unless one's a model.
4. He's been in a lot of television films.
This seems to be his niche and he's stuck to for a while now while still branching out into TV shows and films. It's usually wise to stick to what's making you the steady paycheck and honestly if you're good at something then it also pays to stick around.
3. He was a regular on Schitt's Creek.
Ever notice how the soap opera has kind of changed and evolved as the years have gone on to become more than just daytime TV and also more than just the cheesy, drama-ridden programs that used to entertain just women? Schitt's Creek is kind of an example of how drama has really grown up and evolved over the years.
2. He's 42 years old.
So he started his career in his 20s which isn't too old to be honest, but it's probably considered to be much older than the norm considering how many people that are popular these days started out when they were just kids. Still, he's a man in the prime of his life and has a lot of good years left it would seem.
1. There was a rumor that he was gay that was debunked.
The gay rumor that becomes affixed to many a man when they aren't seen courting or dating attractive women is applied way too quickly these days, and it doesn't apply to Tim at all since he does have a life partner that is a woman.
With a little push in the right direction his career could easily ascend to a new height.