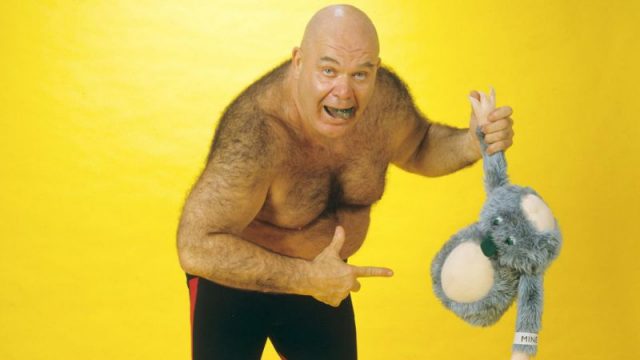 It's odd to write about a WWE wrestler dying at the age of 79 because unfortunately most of them die well before that, but George "The Animal" Steele just passed away. He was most well known back when the WWE was the WWF. Steele was considered to be one of the strangest wrestlers who ever entered the ring. He was well known for having weird stuff on his tongue and biting turn buckles.
Steele joined the WWE in 1967 after briefly playing football in the short-lived United Football League. Steele feuded with champion Bruno Sammartino before developing the green-tongue, turnbuckle-eating, hairy "Animal" heel gimmick he was best known for. Steele would have a babyface run in the WWE in the mid-1980s and feuded with the "Macho Man" Randy Savage over the admiration of Miss Elizabeth, Savage's on-screen valet and actual wife.
That was easily his biggest shining moment in the WWE. It was in 1987 and fans were absolutely ecstatic over the rivalry. In 1988 Steele was diagnosed with Crohn's disease and had to retire. In 2002 he was forced to have his colon removed due to the disease.
Steele was inducted into the WWE hall of fame in 1995. Steele reportedly die from Kidney failure and had been in and out of hospice care for over a year. He will be missed.