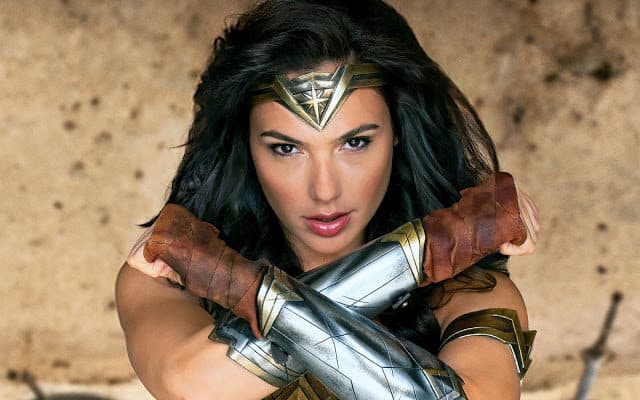 Give this to Honest Trailers, they are undeniable funny. This time the movie on the metaphorical chopping block is Wonder Woman. If you had any questions about the movie and its veracity now is the time to ask them, because it's about to get real. Real interesting anyway.
So let's start off with Wonder Woman and how she's never, EVER called that in the film. It's always Diana, never by her assumed superhero name. That's okay, it's easy to forgive since this is after all her origin story. Even Superman didn't get his big bright S until he found the fortress of solitude. But let's dig a little deeper shall we?
Diana is essentially clueless about the outside world, and rightfully so since she's never been anywhere but her home island. Her mother the queen has forbidden her people, all women, to set foot off the island for fear that they would be discovered. Do you get the inference that women have to be sequestered away like precious artifacts or they'll be hurt in some way? Did anyone get this point? It's never once been mentioned in so many of the articles and videos I've looked at that I have to wonder why no one has seemed to pick up on it.
Maybe it's because the Amazons are just that tough, but let's be honest, once they encounter guns it becomes a free for all and when the dust settles there are a lot of dead Germans on the ground but also a healthy number of Amazons. Wouldn't it pay to send out a scout now and again to make sure that there's nothing threatening on their borders? That could have possibly allowed them to foresee what the world was becoming throughout the years rather than be completely unprepared for the war when it reached their shores.
Also, why didn't the Germans keep attacking when they discovered that their men had gone missing? Oh, right, because ships lost at sea were immediately chalked up as losses. Come on people, not even the Germans were that callous, they would have at least sent another ship in to look.
Let's get to the fact of Diana being so out of her element. She's bold, she's beautiful, and she's incredibly naive. The woman speaks 100 languages and is still somehow ignorant of the world in so many ways. Yes I get it, she's never seen it, but through learning a language it should be possible to learn at least a little about the culture each language comes from even it's in a totally biased and unfair light.
And now to the war. During her creation Wonder Woman came in during World War II, but in this film she came in during World War I for many reasons. But, stepping forward in time to the present date there is no mention of her being in World War II. Wouldn't you think that her passion and desire for justice would see her as a huge figurehead in WWII?
Sigh. Honest Trailers are very entertaining indeed. But they raise a LOT of questions.
Save