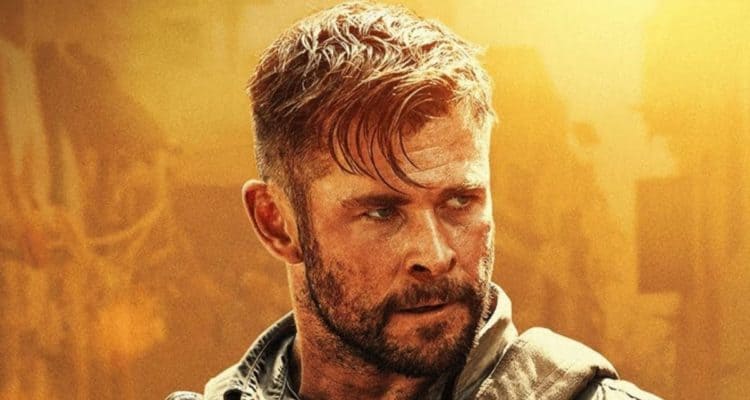 It's easy to see some actors as one character or another as they tend to play various roles throughout the length of their career, but it's not hard to question whether some characters are bound to be accepted by the fans in a role that they're not always seen in. For well over a decade now, Chris Hemsworth has been cast in the role of the hero, or in the role of someone that's not entirely bright but definitely isn't evil. It's tough to think of him as a villain since he's never taken on a truly evil role as many other actors have. This isn't to say that he won't be able to do it, but it's fair to think that it's going to be a big switch from what he's done in the past. It hasn't been revealed yet what role he'll be playing in the upcoming Furiosa movie that will be featuring Anya Taylor Joy as the titular character, but it almost feels as though Hemsworth might take on the role of a diabolical but forceful villain.
That's more of a guess than anything since at this point in his career he's had a few roles in which he's been allowed to display his intelligence, but many others have used him more for his appearance and his ability to create several great action scenes. Having become known as Thor in the MCU, Hemsworth has been one of the more heroic faces in the movies for quite some time now, and turning the corner to create a villainous side feels like something that might still take advantage of his appearance, but give him a completely different psychological profile that will end up creating a very different character that people will either love or will find a reason to hate entirely, hopefully in a good way.
Even imagining Chris in the role of a villain is kind of awkward since the closest he's been was in the Ghostbuster reboot back in 2016, and his character was possessed at the time. Thinking about Hemsworth taking on a character that could be willfully evil is interesting since it feels as though it would tax his ability and allow him to evolve and adapt to another role that he's not seen in that often. There's no doubt of his ability, but it's fair to think that the expectations of the fans might be what will need to change when the movie finally makes it to the theater, since trying to see someone that's been the hero for so long as a villain is going to take a bit of an adjustment. The story of Imperator Furiosa is one that fans have been wanting to learn more about since Mad Max: Fury Road came out, as there are enough questions as to how the woman came to be that people want to see this happen without hesitation. It's bound to be a while before this movie finally makes it to the theater, however, so the rumor mill, which is always spinning, has a lot more room for speculation before we get to see anything develop.
Finding out how Furiosa lost her arms and how she came to be the person she's seen as in Fury Road is bound to be interesting, not to mention revealing. Along with Yahya Abdul-Mateen III, it feels very likely that the upcoming movie will be an interesting addition to the Mad Max story, and it almost feels certain that more spinoff ideas might come along, but it's a big hope that the main story will continue at some point, preferably with Tom Hardy since he ended up playing a great part in the ongoing tale. What might be even better is if Hemsworth or even Yahya could be a recurring character since the villains in the Mad Max series, with the exception of one, are usually good for one movie before they're gone. Chris Hemsworth feels like too much of a big name to be turned into a villain that might be there and gone. Asking whether fans will accept him as a villain or not isn't the right question, it's whether or not fans can see him being a one-off, a character that's there for one movie before being killed off.
Just like any movie franchise, the Mad Max story is evolving as time goes on, and the proof is that we're talking about a movie that will be based around the life of one of the supporting characters for once. What's bound to happen in this story is anyone's guess, and it's very likely that whatever we're going to see is going to be a big surprise. Seeing Hemsworth as a villain is going to be an even bigger surprise since it's not something people get to see all the time.