Will Forte has become a well-known figure in the entertainment industry, but his journey to success is filled with intriguing twists and turns that many fans may not be aware of. He is best known for his eight-year stint on Saturday Night Live (SNL), where he showcased his unique comedic style and introduced memorable characters like the MacGyver parody MacGruber.
Forte's ability to combine the absurd with the relatable, the outlandish with the poignant, has been a defining feature of his comedic style. Whether in sketch comedy, sitcoms, or film, his performances are imbued with an authentic touch that draws audiences in and keeps them coming back for more.
1. How Will Forte Got Started In Acting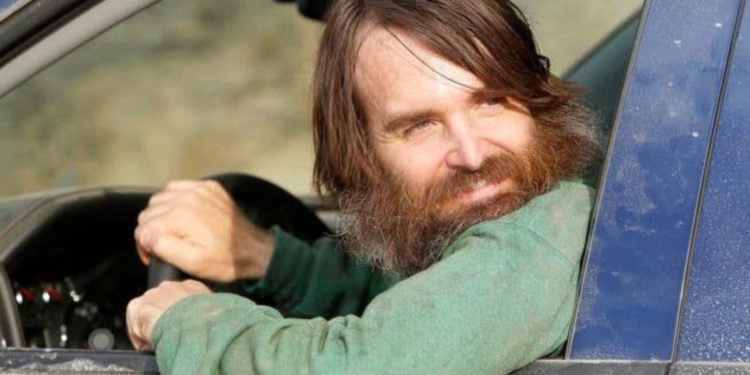 Fascinated by the world of acting from an early age, Will Forte's journey into the industry is nothing short of inspiring. Raised in Lafayette, California, Forte was an introverted child with a knack for impersonations and a wild imagination, which he often expressed through sketches and homemade films. His passion for storytelling led him to UCLA, where he earned a degree in history and nurtured his comedic talent. It was during his college years that he began honing his skills in improv and sketch comedy, setting the stage for his future acting career. After graduation, Forte spent a few years working in various fields, including as a financial broker. But his heart remained in comedy. In a brave leap of faith, he quit his job and joined The Groundlings, a renowned Los Angeles-based improv and sketch comedy troupe. This move proved to be a significant turning point in his career. It wasn't long before his unique brand of humor and undeniable talent caught the eye of talent scouts, and the rest, as they say, is history.
2. Other TV Shows Will Forte Was In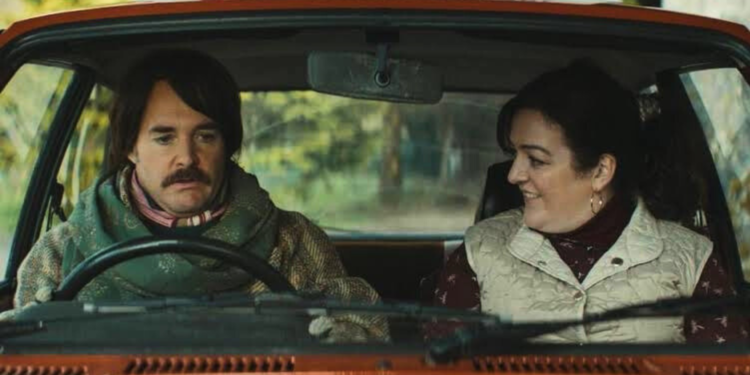 While Will Forte is most recognized for his iconic roles in Saturday Night Live and The Last Man on Earth, his filmography extends far beyond these two hit shows. Early in his career, he made appearances on popular series such as 3rd Rock from the Sun and That '70s Show, showcasing his versatility as an actor. In each role, Forte brought a distinct blend of humor and pathos, leaving a memorable impression on audiences and critics alike. Forte's talent for comedy also shone brightly in his voice acting roles. Fans of the animated series Gravity Falls would recognize him as the voice of the time-traveling rogue, Tyler Cutebiker. Meanwhile, in the Netflix animated series BoJack Horseman, Forte lent his voice to the character of Mr. Peanutbutter's accountant, Oxnard. These appearances further established his wide-ranging abilities and ensured his place as a beloved figure in the world of television comedy.
3. Will Forte's Film Debut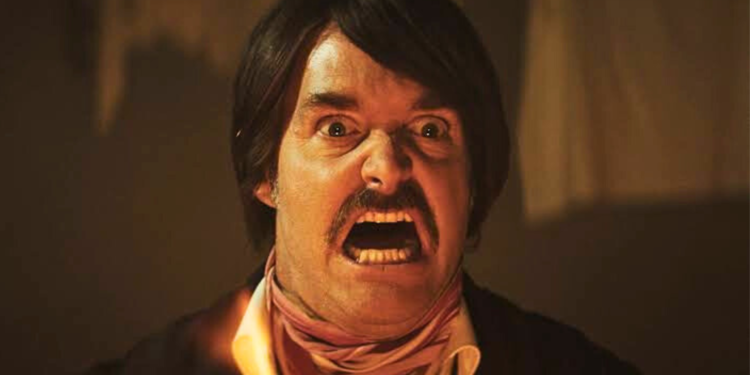 Will Forte's leap from the small screen to the big screen was a memorable moment in his career. His film debut came in 2007 with the comedy The Brothers Solomon, where he starred alongside Will Arnett. Forte didn't just act in the film – he also wrote the screenplay, demonstrating his range as both a performer and a creative force. The film, directed by Bob Odenkirk, told the hilarious story of two socially inept brothers trying to fulfill their dying father's last wish for a grandchild. Despite the film's lukewarm reception, it served as a crucial stepping stone for Forte. It showcased his knack for creating eccentric characters and crafting humorous narratives, skills he would later hone in his future film projects. His performance also caught the eye of many in the industry, leading to further opportunities and marking the start of a successful film career.
4. Will Forte Got Into Comedy Through Comic Books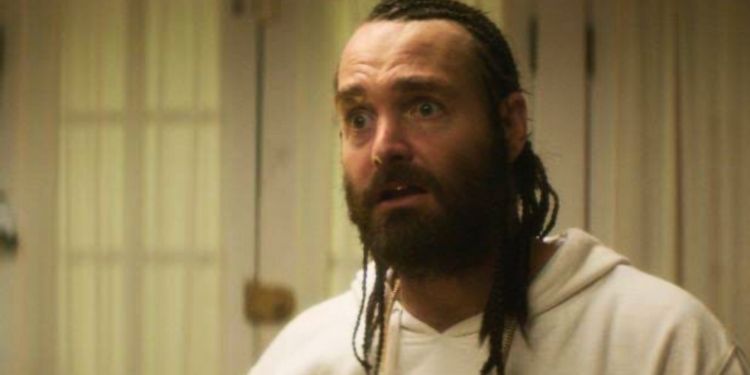 Before Will Forte became a household name in comedy, he was honing his craft in a different medium – comic books. As a child, he was an avid comic book reader and spent countless hours sketching his own characters and scenarios. These comic books served as an early creative outlet for Forte, allowing him to experiment with humor and narrative in a unique way. His love for comic books continued into his adulthood, and he even collaborated with other artists to produce a series of indie comic books in his early years. These early endeavors in comic book creation provided a foundation for his comedic writing and helped shape his unique
5. Will Forte Turned Down An SNL Offer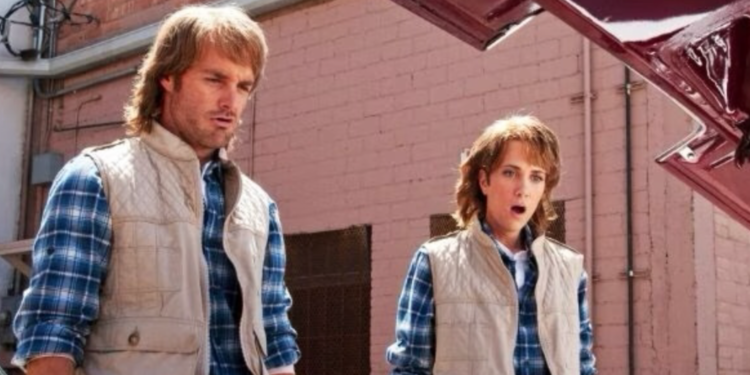 Will Forte shocked the entertainment industry when he declined an offer to return to the iconic Saturday Night Live(SNL). Forte was a mainstay on SNL for eight seasons from 2002 to 2010. His tenure on the show saw him create unforgettable characters like the eccentric and semi-deranged MacGruber, which later became a standalone movie and an upcoming Peacock series. The saga of Forte's initial recruitment to SNL is as unique as the comedian himself. SNL producer Lorne Michaels discovered Forte performing at The Groundlings, a legendary improv theatre in California, in 2001. Michaels was so impressed that he offered Forte a position on the show. In a surprising turn of events, Forte initially rejected the offer. He recalled his stressful time at Letterman's show, which "just didn't work out," and did not want to relive that experience at another place he admired. "I was tortured. I didn't even want to audition [for SNL] in the first place." However, Michaels gave Forte a second chance, and he finally accepted, marking the beginning of his successful tenure on SNL. Will Forte's decision to decline a return to SNL was unexpected, but not entirely inexplicable.
6.Will Forte Holds A Surprising High Score
Will Forte boasts an unexpected skill in the realm of vintage video gaming. Forte, it seems, is a formidable player of the classic arcade game Donkey Kong. The actor holds the 36th highest score in the world for this iconic game, revealing a hidden talent that stands in stark contrast to his public persona as a comedian and actor. This achievement is particularly impressive given the enduring popularity of Donkey Kong, which has attracted a steady stream of competitors since its release in 1981. The game, with its simple yet challenging mechanics, has inspired a dedicated global community of players vying for the highest score. Forte's ranking, therefore, attests to his considerable skill and dedication to the game. Interestingly, Leo Daniels, Forte's stand-in from the movie A Good Old Fashioned Orgy, holds an even higher ranking – the 13th highest in the world.
7. The Nominations & Awards Will Forte Has Received
Will Forte has garnered his fair share of accolades throughout his illustrious career. The actor's foray into the world of awards began in 1998, when he received a Primetime Emmy Award nomination for Outstanding Writing for a Variety Series for his work on the Late Show with David Letterman. His role in 30 Rock in 2013 brought him another Primetime Emmy nomination, this time for Outstanding Guest Actor in a Comedy Series. In the same year, despite being a part of the ensemble cast of That's My Boy, which received a Razzie Award nomination for Worst Screen Ensemble, his performance in the critically acclaimed film Nebraska won him the St. Louis Gateway Film Critics Association Award and the National Board of Review Award for Best Supporting Actor, while also earning him several other nominations.
Forte's comedic prowess truly shone in The Last Man on Earth, for which he received multiple nominations in 2015 and 2016, including Primetime Emmy nods for Outstanding Writing in a Comedy Series and Outstanding Lead Actor in a Comedy Series. His performance in the show also garnered him Critics' Choice Television Award nominations for Best Actor in a Comedy Series and a Satellite Award nomination for Best Actor – Television Series Musical or Comedy. Most recently, in 2021, his vocal talents were acknowledged with a Critics' Choice Super Award nomination for Best Voice Actor in an Animated Movie for The Willoughbys. From his early days writing for the Late Show with David Letterman to his voice acting in animated films, Forte's diverse talent has been recognized across different genres and formats. His nominations and awards reflect not only his range as a performer but also his consistent commitment to pushing the boundaries of comedy. Will Forte's talent, combined with his dedication to his craft, make him a deserving recipient of these prestigious nominations and awards, and continue to cement his place in the annals of comedy history.Saturday Night Live
Tell us what's wrong with this post? How could we improve it? :)
Let us improve this post!