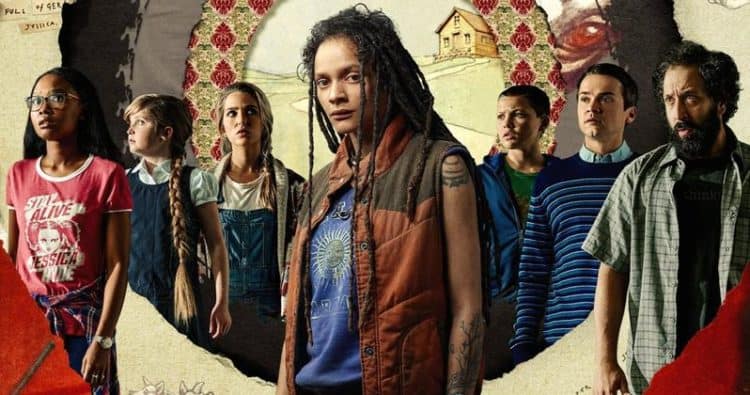 When it was announced that Amazon Prime would be introducing a new series called Utopia in 2020, lots of people were excited. The show, which was based on a British series of the same name, showed a lot of promise. People were interested in seeing something different from the science fiction genre. Season one debuted in September of 2020, but despite all of the anticipation the initial reviews proved to be disappointing. Though many still saw potential in the show, any hope for a future came crashing down quickly. Shortly after the first season debuted, it was announced that it has been canceled. Since lots of shows with mediocre reviews make it way past just one season, many people have started to wonder why Utopia was put on the chopping block so soon. Keep reading to get some insight on why Utopia was canceled after just one season.
What Was Utopia About?
Like any good science fiction show, Utopia combined the most common elements of real life with the most creative elements of fiction. In the series, a group of young people meet online and bond over their love of a comic book called Utopia. They eventually grow to believe that the comic book predicts bad things that will happen across the world. Once they come to terms with this information they feel a responsibility to do what they can to change the course of events. Utopia had the perfect blend of suspense, mystery, and science fiction. No matter what kind of shows you're into, there's a good chance there's something you'll enjoy about the show.
The British version of the series was released in 2013 and lasted for two seasons. Talks of an American version initially began in 2014 and the show was originally supposed to air on HBO. Early news about the show reported that Rooney Mara would be one of the stars, but that casting never came to pass. After the first plans for the show's American release plan fell through, Amazon ordered a nine episode season. Ultimately, the first season moved forward with just eight episodes.
Even though the show only lasted for two seasons on Channel 4 in the UK, many still had hope that the American version could be a success. As usual though, it's not always possible to predict what kinds of shows will work. Needless to say the predictions about Utopia were incorrect.
Why Was Utopia Canceled?
Many people were a little caught off guard when information began to circulate that Amazon dropped the series. Since Amazon doesn't release viewership records, we have no idea how many people tuned into the series. There's a very good chance, however, that the numbers were very low. According to Collider, Utopia, "never had the breakout success envisioned by the streamer, and at that point, given the themes of the material and the current state of the world, the cost just isn't worth it." The article from Collider also suggested that Utopia simply didn't have a big enough roll out and that there were other shows on Amazon that unintentionally competed with it. On top of that, lackluster reviews certainly didn't help.
In reality though, we'll likely never know the exact reason why Amazon chose to cancel the show. Sadly, it's become yet another title on a long list of shows that didn't get to reach their full potential.
An article in Rolling Stone about the show's cancelation said, "The American Utopia isn't a complete failure, given the talent involved and the small touches Flynn & Co. add in (notably the way Christie plays the F.D.A., the media, and his eventual scapegoat). It's just a huge missed opportunity, and would be even if the original weren't one of the slyest, strongest, most unsettling sci-fi thrillers to come out of England in the last decade."
Could The Show Be Revived On Another Network?
It's not impossible for a cancelled show to be brought back by another network or streaming service. Unfortunately for Utopia, this doesn't seem to be a possibility. There haven't been any talks about the shoe potentially being brought back. It's highly unlikely that another network would take a chance on Utopia since it's technically already been canceled twice.
The reality for all of the Utopia fans out there, old episodes will just have to do. On the bright side, American viewers may enjoy checking out the British version. Additionally, streaming services like Amazon are constantly putting out new content. There will probably be another interesting sci-fi show hitting the screens shortly.
Tell us what's wrong with this post? How could we improve it? :)
Let us improve this post!