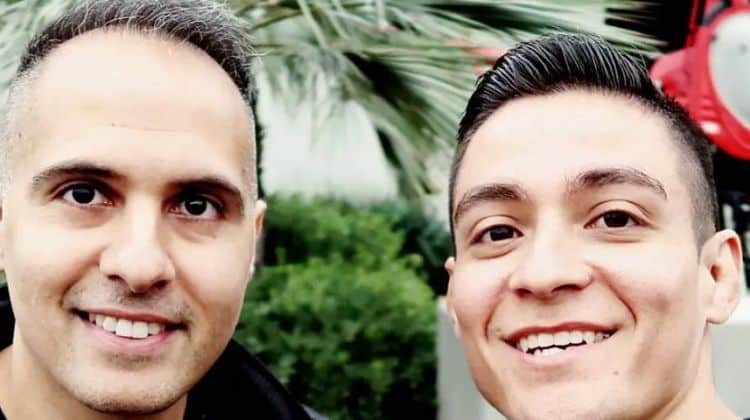 When the web series, To Catch a Cheater, first hit YouTube in 2015, it became an instant hit. As you could probably guess by the name of the show, each episode focuses on trying to uncover whether a person is cheating on their significant other. However, unlike other shows that have focused on trying to catch people cheating, To Catch a Cheater actually creates a tempting scenario to see if the suspected cheater will fall for it. Sadly, they usually do. It sounds crazy, but apparently there's something entertaining about watching people who have been lying to their partners finally get caught. Over the years, the show has featured all sorts of couples along with some pretty crazy plot twists. Some of the story lines are so bizarre that people have wondered whether or not the show is actually real.
What The Hosts of To Catch A Cheater Have To Say
Since the rise of reality TV over the last 10 years or so, there have been various accusations about whether or not these shows are actually giving viewers a glimpse of reality. No matter how authentic a reality show claims to be, it's hard not to second guess whether things are really as they appear. However, it's especially easy to see why people would be skeptical about a show like To Catch a Cheater. After all, why would anyone volunteer to put themselves on a show that would potentially result in millions of people finding out their being cheated on. Most people like to keep things like that to themselves.
Although the hosts hosts Luis Mercado, and Sameer Bhavnani, don't give interviews often they have always maintained that the show is 100% real. They say the concept for To Catch a Cheater was born out of simple curiosity. They wanted to know how 'regular' people would react to being hit on by very attractive people. This would usually be considered a form of entrapment, but Mercado doesn't see it that way. He said, "I think we're providing a valuable service. People get to see the truth and what their significant other's intentions are when they're not around."
Are To Catch A Cheater Fans Being Cheated?
I hate to be the bearer of bad news, but it looks viewers have been duped. Despite what the hosts say, the show does appear to be fake. An investigation conducted by Inside Edition found that To Catch a Cheater does use actors – at least some of the time. Lisa Guerro was able to locate some of the 'couples' who appeared on the show. What she found was that they weren't couples at all. They had met prior to shooting, but that's it.
One of the actors, Micah Potts, said the show is "completely fake". His co-star for the episode, Tameika Dawkins, also added that she was coached on exactly when to catch Potts 'cheating'.
Another woman, who appeared on two episodes of the show, also admitted to being an actress. She told Inside Edition, "No, there is nothing real, my name wasn't real, my age, my boyfriend, I didn't have a boyfriend. I didn't meet the kid who cheated on me. None of it was real."
When Inside Edition asked Luis Mercado about the allegations he continued to insist that the show is real. He said, "These are couples who regret being on the show or change their mind and feel that they will take less backlash if they say they were acting instead of saying it's real." Something about his rebuttal doesn't seem convincing to a lot of viewers.
Does It Really Matter?
Luis Mercado and Sameer Bhavnani will probably never admit that the show is fake. Instead, they will probably just start having their actors sign better NDAs. Unfortunately, though, all signs seem to be indicating that the show is scripted. The real question now is: does it even really matter?
I guess the answer depends on who you are. Some people will feel misled by finding out the show is fake. Lots of other people, however, probably won't mind. The truth is that even if everyone on the show is acting, it's still entertaining to watch.