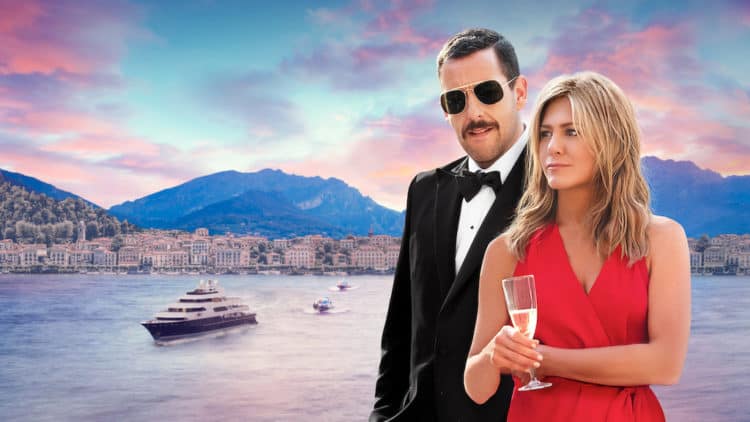 If there is one thing that cannot be faked onscreen, it is the chemistry between two actors. They do not necessarily have to be romantically attracted to each other, but they have to exude an undeniable connection that can make their portrayals as believable as possible. Adam Sandler(Uncut Gems) is known for his frequent collaborations with a certain number of actors, and one of those is with one of Hollywood's most well-loved leading ladies, Jennifer Aniston (We're the Millers). The duo has created onscreen magic over the years, and has got us all awaiting their next grand reunion. They are huge stars in their own right, but together they have this palpable energy that only comes from a solid foundation that has stood the test of time. Here are five reasons why we are living for another one of their collaborations:
5. Their movies are a good combination of humorous and lighthearted
The two friends have already worked together in two successful projects in the past. In their first collaboration, Just Go With It, Sandler requested Aniston to act like his ex-wife in order to create a good impression on his current love interest. Things take a new turn when he realizes that it was Aniston's character who he was in love with all along. Their next collaboration was in the mystery comedy, Murder Mystery. The two portrayed a couple who got caught up in a murder investigation. The film was shot in the picturesque Lake Como in Italy and featured a whodunnit plot that kept us guessing. The film made such an impact that Netflix has confirmed a sequel to it. The two stars also teased their fans with a sweet photo that marked the beginning of the filming of their reunion project. By the looks of it, the long wait will be worth it!
4. They still have many inventive storylines to explore
Sandler is known for being very a very hands-on showrunner whose creative inputs are at the core of his movies. We've also seen him take on a whole range of characters over the years, but at the same time it feels as if we still have not seen the last of him yet. Aniston on the other hand has been America's Sweetheart since she first charmed her way into our hearts when she appeared on the sitcom, Friends. She might have played notable leading lady roles in various rom-coms, but her current portrayal in the HBO drama series, The Morning Show, has proven that she got what it takes to elevate her craft. The capabilities of these two actors know no bounds, and it's just exciting to think about what else they can accomplish every time they get together.
3. They are both likeable people both on and offscreen
There is hardly any bad press that surround Sandler and Aniston. One good reason might be that the two are private individuals who rarely give us a glimpse of their everyday life. This has created a healthy barrier between reel and real, which also makes us appreciate their public appearances all the more. Positive things are bound to happen when two good people unite. Watching their movies feel like watching two old friends just acting naturally and having a lot of fun. Their past interviews also make it seem as if work and play can easily intersect with one another, as long as you got the right team in place.
2. They are the example of Hollywood friendship goals
The dynamic duo has managed to stay friends for more than two decades already. They have seen each other's career ups and downs, and have been there for one another through it all. This type of bond just becomes more and more unbreakable as the years go by. A shared history is one of those things that are hard find, and even harder to replace. This special bond also translates to their onscreen collaborations wherein two always seem genuinely happy and excited to be working together again. Their smiles are infections, and their onscreen antics always emit overall good vibes. We do not regularly come across a wholesome relationship like theirs in Hollywood, which makes their friendship all the more special.
1. The numbers don't lie
Netflix hit a home run with Murder Mystery that broke records during its opening weekend. This just proves that Aniston and Sandler are still able to attract a solid fanbase and remain to be bankable after all these years. Whether we like it or not, numbers are a big part of the entertainment industry, and the two stars gave more than what was expected. Who says middle-aged actors can't command as much attention as they used to anymore? The proof is in the pudding— we still get excited about news of another Sandler and Aniston collaboration. The familiarity and nostalgia that their projects bring cannot be replaced, and will be remembered for generations to come.Adam Sandler
Tell us what's wrong with this post? How could we improve it? :)
Let us improve this post!