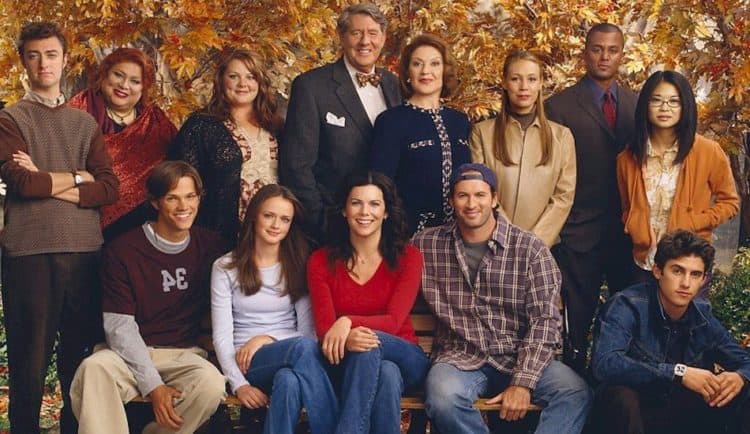 If we were to rank the best feel-good shows of the early 2000's, Gilmore Girls would probably land in one of the top spots on the list. The lighthearted comedy drama tackled everything from mother daughter bonds, friendships, family drama, and romantic love. It was a melting pot of topics that focused on different kinds of relationships, and was nothing short of heartwarming. It was a television series that is good for the mind, heart, and soul. Its successful run of seven seasons is a testament to how many lives it has touched, and continues to do so, as reruns of the series are still being watched up to the present.
What is the Iconic Show About?
The series is set in the small and quaint town of Stars Hollow, and follows the lives of single mom Lorelai Gilmore, portrayed by Lauren Graham (Because I Said So) and her daughter, Rory, portrayed by Alexis Bledel (The Handmaid's Tale). The series navigates their unique relationship, which is more comparable than that of best friends than a typical mother-daughter one. This made viewers easily drawn to the show's storyline, and fall in love with each and every character all the more. The series received critical acclaim for its refreshing take on humor and drama. There was not an episode that went by without snazzy one-liners and witty throwback lines. It is not surprising to find out that the show even made it to Time magazine's 100 greatest television shows of all time, and gained a cult following of its own.
The series spanned the teenage to adult years of Rory, which made its viewers basically grow up with her. Rory started out as a bright young student who was wiser than her years. She had to withstand growing up without a father figure in her life, but was well-compensated by the fact that the community where she grew up became her and Lorelai's extended family. There were also her controlling yet doting grandparents, Richard, portrayed by Edward Herrmann (The Aviator) and Emily, portrayed by Kelly Bishop (Bunheads), who she and Lorelai spends Friday dinners with in exchange for a fully paid tuition at the prestigious Chilton Preparatory School. The scenes with Richard and Emily were mostly tense but hilarious, as it portrayed the stark difference of Lorelai's upbringing from Rory's. This may be one of the few moments wherein conflict was evident in the series, but it was portrayed in a way where viewers found it hard to hate on Richard and Emily, as well. The fact that the show did not have any real antagonist served as one of its strong points. Instead of giving the viewers the opportunity to hate on annoying personalities, it allowed them to be endeared to the flawed, but overall likeable characters.
What Made the Show A League of Its Own
Another interesting angle of the series were the love triangles. Lorelai had her own fair share of romantic endeavors, but it was Rory's that truly took the cake. Fans of the show were divided when it came to Rory's choice of men. The three men that truly made an impact in her life were first love, Dean Forester, portrayed by Jared Padelecki (Supernatural), bad boy with a soft spot, Jess Mariano, portrayed by Milo Ventimiglia (This is Us), and preppy Logan Huntzberger, portrayed by Matthew Czuchry (The Resident). Rory met each guy in a new season of her life, and they all played significant roles in her character development. Picking the best one could sometimes feel like picking your favorite child. The series' revival season, A Year in the Life, which premiered last 2016, which was set 9 years after the last season, and was able to shed more light on the Rory's love life. The final episode was not shy in dropping major bombshells (spoiler alert!). After graduating from Yale University, Rory has established herself as a freelance writer, and had just broken up with a guy named Paul. After the break up, she is seen making love it a stranger, and is seen moving back to Stars Hollow to become an editor at the local gazette. She rekindles ties with Logan, and has an affair with him, even if he was already engaged to someone else. Big uh-oh moment. By the end of the season, Rory announces that she is pregnant, and it is implied that Logan is the father. This cliffhanger was unprecedented, as it left fans with more questions than ever. News of an additional revival season, has been floating around for quite some time already. Gilmore Girls has set the bar high for family comedy dramas, and we've resigned to the fact that there will be nothing quite like it for the time being.
Tell us what's wrong with this post? How could we improve it? :)
Let us improve this post!