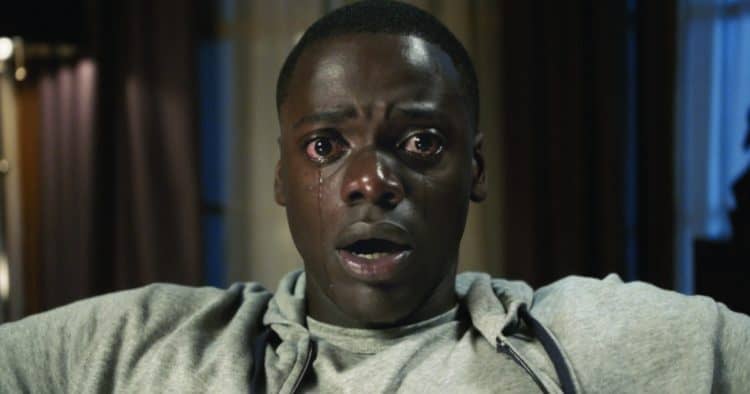 Remember Saw? That little indie feature about two strangers in a bathroom and a masked serial killer named Jigsaw? Whether you think that the Saw films are good or bad, the 2004 movie will always be etched in history as the success of that film sparked a new genre that barely existed before: Horror Torture Porn. Bodies tortured in grotesque ways that make your skin curl. It's fascinating that there's a mainstream audience who loves this type of stuff. However, it's not exactly surprising that the genre didn't exactly have a long stay in the mainstream world. Don't get me wrong, the horror torture porn genre isn't dead. Chances are that more will be released as these films are typically cheap, but with the horror genre veering into more intricate and layered stories such as Get Out, The Quiet Place, and Midsommar, the torture porn genre isn't exactly a hot commodity right now. In fact, Saw had a mini reboot in the form of Spiral: The Book of Saw, and despite having name talents such as Chris Rock and Samuel L. Jackson on board, the horror film actually flopped in theaters. It's the first Saw movie to actually bomb as the budget was estimated at $40 million and the box office return was only $38.82 million. Of course, the coronavirus pandemic was a big factor, but fans were actually willing to go and see horror films as A Quiet Place Part II made nearly $300 million and The Conjuring: The Devil Made Me Do It garnered $202 million weeks after Spiral's release.
The horror franchise has been dropping on the North American front for some time now. Jigsaw, which was the first soft reboot in the franchise back in 2017, made over $102 million worldwide. However, diving a bit further into the box office numbers, nearly $65 million came from overseas, whereas about $40 million was domestic. So, what happened? Why does it seem that the masses no longer have an interest in the specialty genre? Well, when you really explore the nature of the torture porn genre, they're essentially 90s/early 2000s slashers. Meaning pretty people with minimal to low character development are there to die in gory ways. The difference is that death is drawn out in a methodical and torturous manner.
The main draw for the Saw franchise was the traps: They were inventive and often fun to watch. But, outside of characters like Jigsaw, Amanda, or even Hoffman, how much did you really get to know about the victims? The first Saw had some development, and Detective Eric Matthews – who mostly came across as a douchebag – had some small development, but the other victims didn't fare too well. Often, it was never truly about the victims themselves. The series of traps are supposed to be a teaching moment for these criminals, but the stories felt more like a convoluted game between Jigsaw and his minions. Take the Saw traps out of the equation then the likelihood of the franchise becoming a huge success would've diminished entirely. However, many of the other torture porn films didn't have this gimmick and often failed because the genre is niche to a select group. The Hostel series is actually pretty good as there's a solid story in the midst of the torture and bloodshed, but the torture scenes felt all too real. With Saw, there was a suspension of disbelief mainly due to the contrived story and unrealistic traps, but Hostel took a realistic approach that likely turned audiences away. The sequel ended up making $35.60, a far cry from the $82 million that purchased a ticket for the first film. Outside of those two movies, most torture porn features were dead on arrival. In reality, people don't really want to spend two hours watching another human being tortured. It's an uncomfortable watch, and even though the Saw franchise is considered a success, it was never a mainstream phenom that attracted a lot of attention. Is it possible that the specialty sub-genre makes a hot return at the box office? Not really. Of course, it's a never say never situation, but there needs to be some type of gimmick that gets audience's attention. Plus, it can't just be a two-hour excursion of someone being dismembered in the most grotesque manner possible. Audiences are starting to care more about the story when it comes to horror, hence the success of The Conjuring and A Quiet Place franchise. Torture porn will always be loved by a certain round of movie goers, but the genre as a whole is currently on life support, and that doesn't seem to be ending anytime soon.
Tell us what's wrong with this post? How could we improve it? :)
Let us improve this post!