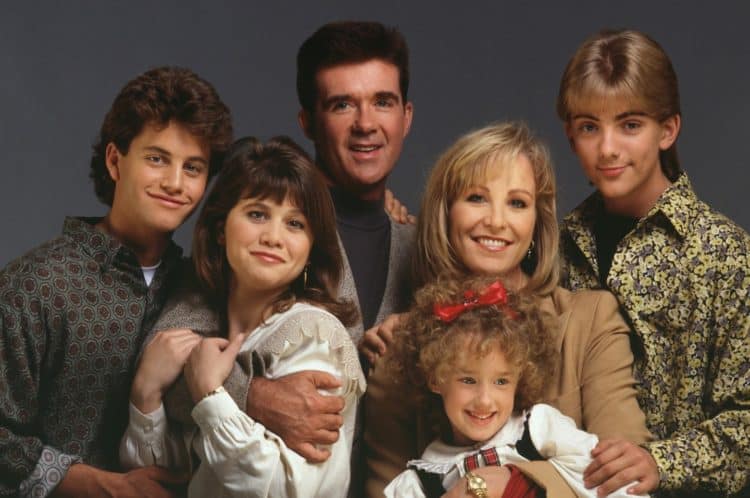 It might be time for a Growing Pains reboot, but is anyone really going to watch it? It's not a question of being mean by saying that people might not tune in, especially since the truth is that people will most definitely tune in. It's more along the lines that the reboot would need to take advantage of the fact that big-name actors, or actors that were big but have been dwindling in popularity, are now more available, especially if a show goes to streaming. That's likely where this show might end up if it does ever end up getting a reboot, and it would likely get the kind of attention it would need for a single season at least. After that, it would need a lot more to keep going, and if the right actors were cast (whoever that might be) and the script was updated in a very big way, it's possible that it might even last for another season or two. The one thing dragging a reboot of this show down would be the idea that people would still be thinking of the original, and making constant comparisons.
That tends to happen with many shows and movies until it's proven that the reboot is just as good if not better. In the minds of some folks, the reboots and remakes will never be equal since by definition they're inferior when thinking about things from a certain perspective. People would gladly argue this point by stating that the original had the ability to keep the attention of the audience thanks to the cast and the stories that were told, while the reboot would have to risk running over the same material in the current era or risk coming up with something entirely different and possibly alienating the intended audience by changing too much. It's a fine line to walk but it does feel that if this show ever does come back that perspective will be the deciding factor of how it gets made.
It would be interesting to see a few cameos in the reboot if that could happen, and if Kirk Cameron could remember that he's not in charge of the show. That was kind of a dig, but the point is that his popularity allowed him a lot more leeway than some of the other cast members, and there might have been a few hard feelings here and there even if things were smoothed over eventually. But cameos might actually be a good idea just to appease the fans in a small but important way. Apart from that, it does feel as though this show might be taken in a direction that would be quite different from what a lot of people might remember. It might be somewhat familiar, but it does feel as though those in charge might want to switch things up just enough to keep with the times and avoid copying every last element of the show in order to keep it fresh and entertaining. It's also interesting to wonder whether or not the family would be starting out with the original three kids in their younger versions or if they would be pushing forward by aging the kids up a bit in order to be a little more different.
There are so many questions to ask and things to think about when it comes to this idea that it's easy to think that it could take a while for such a thing to come about. Each step toward making it happen would need to come together in a way that would suggest that this could work without any big snags, which is entirely possible. But one still has to think about how fans would react, and while it's easy to think that some people might want this to happen and would be excited, it might be more of a task to convince a large number of people that it's a worthwhile endeavor. It's easy to think that the family wouldn't change that much since they're the whole point of the show, but it's still interesting to think of what might happen if a writer or a director had only a passing fancy when thinking about how the parent/child dynamic could be altered.
It might definitely be time for this, but those that are bound to make it are those that need to pay attention will be the deciding factors since the show has been off the air for so long that a lot of people might not know what to think at first. Bringing this show back could be a good idea, or it could be a way to make people wonder why anyone bothered. In its own time, Growing Pains was another fun sitcom that did very well. But as of now, it would stand to reason that some people wonder why it's considered a good idea.