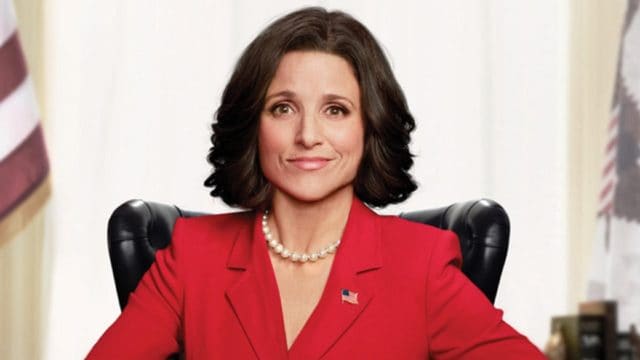 "Veep" star Julia Louis-Dreyfus plays the role of Selina Meyer, a politician who became the President of the United States on the series, then lost her bid for election for the following term. The series is not as much about politics as it is about the characters themselves. We get a closeup look at how they interact with one another and the show has been structured to be totally non-partisan. This makes it appeal to a greater segment of the population. There are many fans of the show who believe that she would make a better President than the current President Donald J. Trump. Here are some reasons why.
Meyer has an ability to transcend party lines
The Veep President is not constrained by party lines and she works just as well with one party as the does the other. She is capable of poking fun at members of her own staff and even bears some similarities to Trump in her actions. She referred to a staff member as being "Hoisted by our own retard." Of course this was humorous to a host of viewers but offensive to some others. This wasn't exactly a politically correct statement, but it showed that she isn't overly defensive of her own party. This would make it easier for her to pull the two groups together if she were President.
Meyer is likeable
The character has her share of ups and downs, but she isn't difficult to work with. She tries to do what is right in order to benefit the country. Her diplomacy may have a few flaws, but at the end of the episode, the United States in not crossing the line that other countries have drawn in the sand. Does she make silly blunders? Definitely, but she knows how to turn situations around which makes her successful in running the country.
She puts families first
We saw how the character really feels about the people of the United States as the Families First bill was pushed through. The bill was designed to help low income families to get out of impoverished situations. She not only cares about the country as a whole, she also cares about individuals and the fact that there are people in the country who are in need of a distribution of those tax dollars to give them a helping hand.
She's a good negotiator
Meyer was faced with a moral dilemma. A journalist who wrote scathing reviews of her as President was imprisoned in the Middle East. Selina worked very hard to ensure that Leon West, the journalist that pencil whipped her, was released from his captors.
Final thoughts
These are the reasons why so many of Selina Meyer's fans think that she would make a better President than Donald Trump. In addition to her great negotiation skills and her calm and easy going manner, she is sensitive, intelligent and wants to do what is in the best interest of the citizens of this country. Selina Meyer is sometimes a mess, she still cares about others.