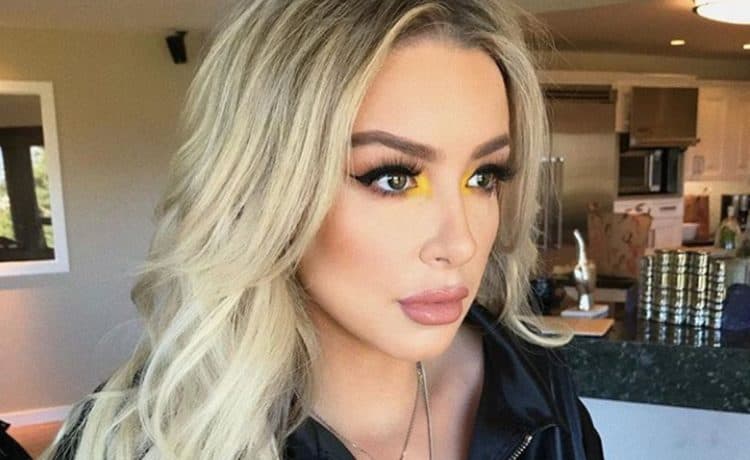 The internet has made more people famous in the past few years than ever before. With so much access and the instant ability to share anything you want, so many people are becoming famous by doing the most inane things. Tana Mongeau is a 23-year-old woman who made herself famous on YouTube after posting her infamous Storytime videos. Fans love the videos she posts, and they love her. She has amassed millions of viewers, subscribers, and followers across all of her social media channels, and she is effectively one of the most famous internet personalities of the current generation. There's one thing that her fans have noticed about her, though, that she doesn't always try to hide. Tana Mongeau does not seem to be a big fan of her parents. She doesn't seem very close to them, she doesn't appear to have much of a relationship with them, and she simply doesn't appear to like them. Why is that?
Tana Mongeau's Life
This young internet sensation was born on June 24, 1998, in Las Vegas. She's been on social media for several years, and she's especially open about her personal life. Her romantic life is one that her fans are always curious about, and she is constantly causing speculation. She's been open with her fans about the fact that she is bisexual, and she's had more boyfriends and girlfriends over the past few years than we can count. She's infamous for her relationship with actress Bella Thorne from 2017 to 2019 in which they experimented with inviting a third person, singer Mod Sun, into their romance and calling it a throuple. When her relationship with Thorne ended, she began dating famous internet star Jake Paul. The two caused quite a controversy when she changed her social media handles from Tana Mongeau to Tana Paul and the couple announced they'd gotten married in Las Vegas. They later announced that while their marriage was not legally binding, they do love one another and are together. They broke up at some point prior to 2020, and she quarantined with her ex-throuple partner Mod Sun, which then fueled rumors the two were together again. While we don't know her current relationship status, we know that she will share when there is something to share. While Tana Mongeau is very open about her relationships and her sexuality, she does not often discuss her family. She has mentioned in the past that her parents had little to no parenting skills, and that her childhood was strained. Her parents are Rick and Rebecca Mongeau, and she simply does not seem to care for them.
Her Relationship With Her Parents
When Tana turned 21, she knew it was a big birthday. It's a time when a young woman is finally a fully legal adult (unless you're talking about car rentals and some vacation rentals who consider 25 the monumental real adult age). It's a time when a young woman finally enters into adulthood, and she really begins living her life. When Tana Mongeau turned 21, she shared a YouTube special during the holidays, and she opened up more than ever about her relationship with her mom and dad. She went so far as to say she has no family, and her fans want to know why she feels that way.
"I grew up in Vegas with two parents who were completely unfit to be parents, and I still in so many ways just want nothing to do with them," she said. She went on to explain that while she could go home and spend the holidays with her parents, it puts every single responsibility on her shoulders, and she was only 21 at the time. If she went home, she'd be the one who had to go out and get the tree, the gifts, decorate the house, and cook, clean, and everything in between. She goes on to say that family outings were terrible growing up. Her father screamed at her or was so cheap and rude in public that she was too embarrassed to be with him. Her mother wasn't capable of getting ready, of doing anything normal as a family, or of being a good parent. Her parents did not model a loving relationship, and she never saw them in a situation where they were loving or affectionate with one another.
She's described her parents as older. She's described her childhood as sometimes including living in very dangerous areas, and she also said her mother has an extreme case of social anxiety that made it almost impossible for her to leave the house when she was growing up. Her own parents did not attend her wedding to Jake Paul, and she rarely spends time with them. At the end of the day, it seems that she doesn't care much for her parents because she doesn't feel that they did a good job raising her. They lack parenting skills, they gave her unhappy memories, and she was not happy in their home. It's always heartbreaking when people bring children into the world and can't provide for them the kind of love and support they need growing up, but it seems that Tana Mongeau realizes this and has done everything in her power to give herself a good life.
Tell us what's wrong with this post? How could we improve it? :)
Let us improve this post!