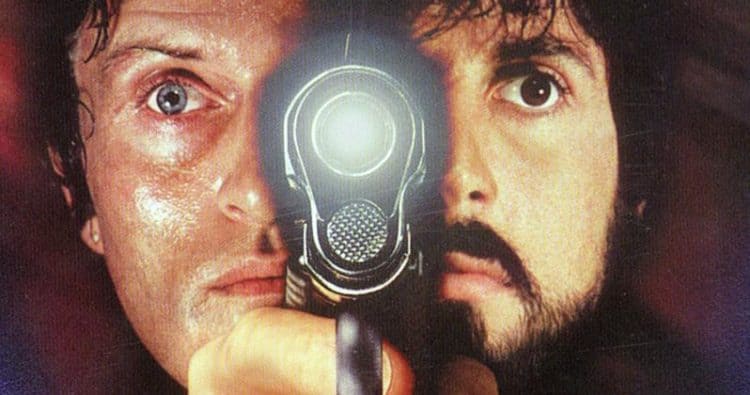 Anytime it's stated that a movie shouldn't get a reboot you can bet that there are people rolling their eyes thinking that other folks just don't get, and there are others that are primed and ready with reasons why the movie should be left alone. Nighthawks did manage to surpass its budget in box office earnings and did come out to mixed reviews. Some people loved and some people didn't, and a lot of people these days have forgotten it was ever made. In short, Sylvester Stallone's roles as Rocky and Rambo managed to annihilate just about any and every chance that people had to remember several of the roles that he's played at one point or another in his career, including Deke DaSilva. There are several reasons why this movie shouldn't be given a reboot, and one among them is that it's apparently being turned into a TV series that Stallone will be directing, and Frank Grillo will be acting in. With as much respect as possible to both actors, since they're both great, it's still a bad idea since it's taking a movie that a lot of people don't remember and turning it into a series that might not make any sense after the premiere.
Seriously, Nighthawks ended up being about DaSilva taking on Rutger Hauer's character, Heyman Reinhardt, who was the highlight of the movie for a lot of people since in his prime, Hauer was one of the best villains that ever stepped onto the screen. Sadly, Hauer passed away a couple of years ago, so there wouldn't be any chance of a cameo this time around, which is another reason why it might be better to leave well enough alone. Even with the plans to go ahead though it's fair to say that if Nighthawks ends up lasting more than a season it will be a surprise since there are plenty of cop shows on every streaming channel and it's bound to be a struggle to make this work.
If it does work it will mean that not only will I have to eat my words, but that something went right and people found a reason to keep watching. But it still feels like this one should have been left alone since the need to keep pulling titles from the past to use them today is becoming a little too common since so many movies and old shows are being dragged out of the past few decades to be given a new look and second chance at greatness. Some of them might have a genuine chance to enter the modern era and do something positive, but there are plenty of remakes and reboots that have gone on to do very little, if anything, and while calling out which ones will be successful and which ones will fail isn't even close to being an exact science no matter who might want to say it is, Nighthawks doesn't sound like one of the several that will be a success when all is said and done. The fact that Sylvester Stallone has come a long way since this movie doesn't make much of a difference since without a villain like Reinhardt it's very easy to say that the chances of success have dimmed noticeably.
That was what really made this movie what it was since Stallone's performance wasn't the best even if it wasn't horrible. But without a dyed-in-the-wool type of killer and an actor that can nail such a role without fail, it doesn't sound like this idea would be able to go that far. Plus, if it is turned into a series instead of a movie, it's kind of fair to state that it would only last so many episodes before the main villain would need to be caught, killed, or connected to another villain or a group that would be responsible for whatever criminal activities the script called for. In other words, a series wouldn't work due to the fact that this movie had a definite beginning and ending that pit the protagonist and antagonist against each other. Messing with that sounds like a bad idea, but so far it would appear that this is the plan that Stallone is putting into motion.
If things do go well then so be it, but if the series doesn't manage to make it past a first season it's best to avoid saying 'I told you so' since not only won't anyone listen, it might prompt someone to give it the old college try once again. Stallone has had so much success over the course of his career that one has to wonder why he would keep bringing back some of his less than stellar movies at this time. What's next, Stop or My Mom Will Shoot? On second thought, I'll stop right there, since tempting fate isn't wise these days.