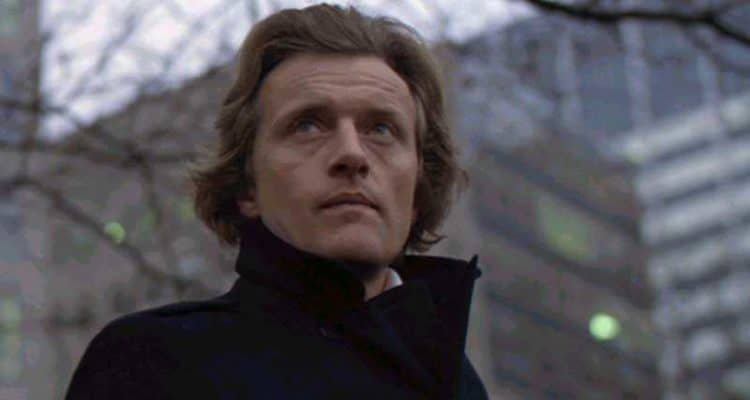 Moviegoers lost another legend just recently as Rutger Hauer, one of the most talented and yet sometimes underrated actors passed way at the age 75. At the moment everyone seems intent on remembering him for the many different movies he participated in and, in some cases, dominated almost completely since his strength of character and personality was enough to carry many a story line in epic fashion. At the moment his time as a replicant on Blade Runner is perhaps one of his most noted roles, as Chris Morris of Variety and many others have made this clear in their headlines. But if one is being fair he was more than just a one-note actor and trying to pin down his very best role wasn't quite as simple as all that. His career dates back to the late 60s when he was still fairly young and just getting going, but a lot of people will likely remember him thanks to the fact that Blade Runner did manage to put him a little more firmly in the eyes of those that were willing to take a long look at him. There is a movie that made use of his talents a year before that famed movie came out however, and it's one that might not have received as much fanfare but was still capable of showing Hauer as one of his most diabolical characters ever.
Quite simply Wulfgar from Nighthawks has to be one of his scariest characters ever since the guy was a freelance terrorist that knew how to be charming, how to get in and out of a situation, and in truth was only killed because of a vendetta against DeSilva that led him to try and take DeSilva's wife from him. In the current day and age if this scenario was to play out one can only assume that Wulfgar would use very different tactics and then vanish into the ether, as this would likely hurt someone a great deal more and drive them mad. But up until the plot called for the villain to go against their nature and become vulnerable, Hauer's characters were typically quite cagey and even a bit creepy since from his look to the casual manner that he conversed with his prey before finally taking action it was as though he was their friend, their confidante even sometimes, but was only one step from plunging the knife in at any given moment. That was his overall charm when it came to the acting world, he could lower a person's defenses so easily that they might think that there was no real danger to be had, unless they were watching carefully and realized that his character was about to turn on them without any warning.
Nighthawks was perhaps one of his most diabolical movies, but lest we forget, this is a man that played the hero as well as the villain in his career since movies such as Blind Fury, Crossworlds, and the always classic Ladyhawke allowed him the chance to show that he can be just as heroic as he was diabolical in some ways. One personal favorite that showed him in one of his most evil roles was Surviving the Game, a movie featuring Hauer, Charles S. Dutton, Ice T, Gary Busey, John C. McGinley, and F. Murray Abraham. As a villain in this movie he was nothing less than terrifying since he was essentially the head man of the hunt that would be conducted, using Ice T's character as the unwitting prey. The manner in which Hauer was able to switch from kindly individual with a soft voice and a kind manner to homicidal psychopath was nothing short of uncanny since he could flip it on and off like a switch it would seem, be it in Nighthawks or any other movie that helped to create his legend. It's a sad day to lose a man that was so talented as he was, but in truth it was a pleasure and an honor to know that he existed in the first place, as his contributions to the entertainment industry were underrated at times, but were still important enough that one couldn't help but grin when he appeared on screen, as it meant that the movie or TV show had suddenly been given an injection of such class and talent that it couldn't help but be elevated in that moment.
He played plenty of bit parts and had cameos throughout his career, but thanks to the fact that he was established early on as one of the more diabolical villains and unconventional heroes he helped to shape the cinematic landscape in more than one way as the business continued to roll forward. It goes without saying that he's going to be missed, but we'll be thankful for the times he did give us. Thank you Mr. Hauer, and rest in peace.