It's been decades since Stallone started his run to the top, and he's had a few bumps and bruises along the way to be sure, but he's a legend in his own time. Despite being known so well for his Rocky and Rambo appearances, ol' Sly is still capable of pulling out a few tricks that can make people wonder just where that extra acting talent came from. In the beginning he might have seemed like a one-trick pony, but decades later it's obvious that he had more than a little staying power to work off of.
Here are some of the best Stallone performances that aren't Rocky or Rambo-based.
John Spartan – Demolition Man (1993)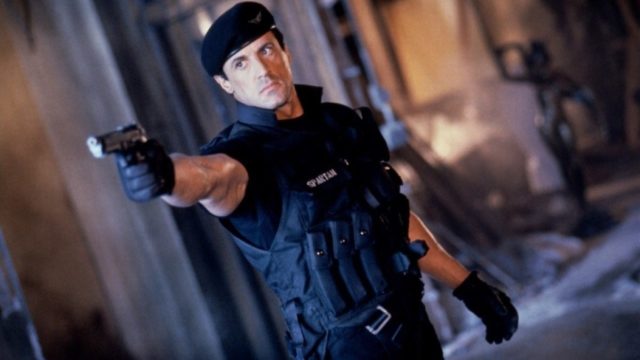 Sgt. John Spartan (a.k.a "The Demolition Man") is the main protagonist of Demolition Man. He is a former member of the L.A.P.D back in the late 20th century and a current member of the S.A.P.D in the 21st century. In this film Stallone displayed an excellent sense of humor along with his action movie skills. Pairing him up with Sandra Bullock was a great move and this film remains a classic to this day.
Lincoln Hawk – Over The Top (1987)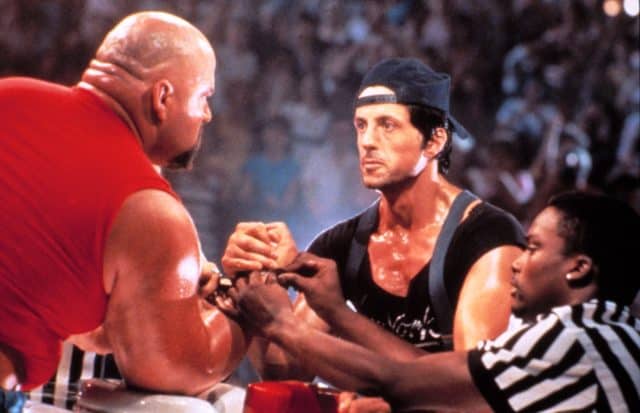 A down on his luck truck driver that has to learn how to get along with his smarmy, snotty kid seems like a movie destined to fail. But throw in an arm-wrestling competition that's filled with big, beefy men jumped up on an adrenaline and various other things and you've got a movie. Stallone is actually similar to his truck in this film in that he's not much to look at when he's not competing, but he's absolute dynamite to watch when he gets ready to throw down.
Captain Robert Hatch – Victory (1981)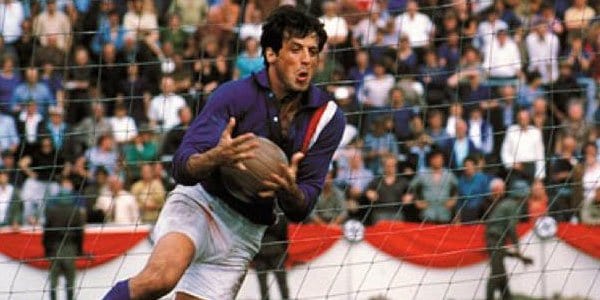 If you don't remember this film then don't feel too bad, it wasn't one that a lot of people got to see. The story however is powerful and gripping as Stallone plays a World War II POW that plans to escape during a soccer match that their captors, the Germans, are holding as a media stunt. Hatch makes his escape only to be recaptured later on so that he can pass along information from the Allies to the prisoners. Eventually he rejoins the team and actually saves them from losing by blocking a goal that would have given the Germans the win.
Raymond Tango-Tango & Cash (1989)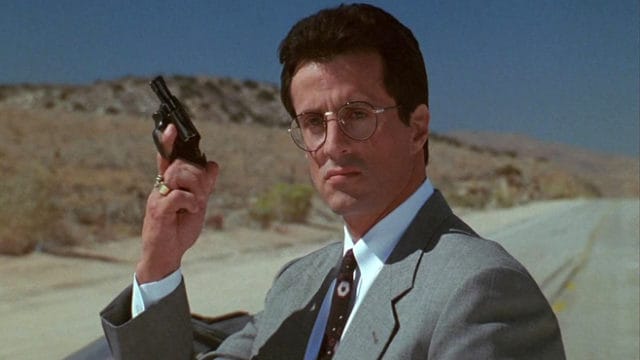 Sometimes pairing two megastars together results in a movie that's not lauded as epic, but is still highly entertaining. Stallone and Kurt Russel seem to feed off of one another throughout the film as they play two cops that are set up for a crime they did not commit. Upon escaping from prison, because let's face it they're just that awesome, Tango and Cash go about clearing their names and bringing down the guy that sold them out in the first place.
Sheriff Freddy Heflin – Copland (1997)
This was kind of an odd film to see Stallone in, but he put in one heck of a performance. As a half-deaf sheriff of a small, fictional town, he takes it upon himself to protect and serve as much as he's able despite the disdain he earns from other cops and the FBI. It's not often that you don't get to see Stallone as the dominant figure, but this was well done despite its less than stellar reviews.
Whoever might have thought that Stallone was only going to be known for one or two roles must have started eating their words decades ago. The mere fact that he's been able to evolve into such an awesome actor is enough to realize that Stallone will easily go down in history as one of the best.