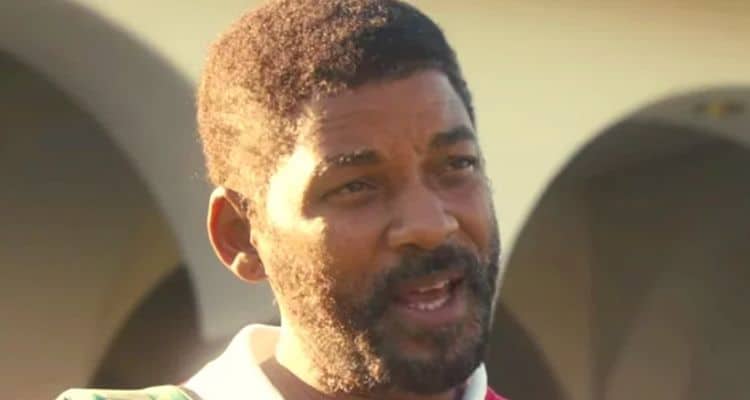 Will Smith made his return to theaters once again as the Oscar nominee played the title character, Richard Williams, who made a clear 78-page plan for his daughter Venus and Serena Williams. It follows the journey of the future tennis legends whose strong family support and unconditional belief from their dad helped propel them into one of the greatest athletes of all time. Upon release, the movie garnered sensational buzz thanks to its strong 92% on rotten tomatoes. Plus, Smith and Warner Bros made sure to advertise the hell out of this movie, with the veteran actor doing exclusive interviews and press leading up to the big release. Surprisingly, once the weekend was all said and done, King Richard opened in fourth place only bringing in $5.4 million domestically. Of course, it's always possible that the Will Smith vehicle could have incredible legs and make back it's $50 million production budget; however, given the status of Will Smith, it's certainly shocking that the highly praised film garnered such a low box office opening. So, what happened? King Richard had Deadshot and The Punisher in the same movie. Plus, this was a movie about tennis legends Venus and Serena Williams. Let's take a deeper look into the reasoning on why audiences mostly ignored King Richard. I'll ignore stating the obvious, which is the coronavirus pandemic and King Richard's day-to-day release on HBO Max.
Sports Biopics Don't Do Well in Theaters
If you examine the history of sports bio pics even closer, you'll notice that the genre isn't particularly a big money maker. High profile movies such as Moneyball ($110.2), The Fighter ($129.2), and The Blind Side ($276.90) have relatively done well at the box office; however, there's no sports biopic that's reached the $1 billion mark. In fact, there isn't a sports biopic that's even reached the $500 million mark. Granted, King Richard didn't need to make $500 million to be a financial success, but the point is that audiences tend to skip out on sports biopics because they're not event movies that people need to go out and see. While sports biopics have a solid track record of being good to great, they don't have the excitement or appeal of a superhero flick or even popular horror franchises like The Quiet Place or The Conjuring. Sports Biopics are like arthouse features in a way, meaning that these types of movies have a niche audience who only truly cares about this type of genre. Venus and Serena are indeed popular mainstream names. In fact, they're definitely deserving the title of legends due to the impact they've made since arriving on the scene. However, the two women are not in same league as a Conor McGregor or Mike Tyson, meaning that their popularity isn't matched by those two men. The sisters also don't have as much controversy surrounding themselves as McGregor or Tyson. Sadly, audiences are mainly attracted to controversy, which is one the reasons McGregor and Tyson are such popular and polarizing figures. Even then, I couldn't tell you if a McGregor or Tyson biopic would garner much success at the box office. With an option to watch the film on HBO Max, audiences likely felt that there was no need to shell out a couple of bucks for a ticket at the theater.
The Film Was Overshadowed By Ghostbusters: Afterlife
This is another obvious statement; however, given how bad the reception Ghostbusters had in 2016, it is still a notable thing to talk about. Sony had projected that the new Ghostbusters film would make around $30 million at the box office; however, the latest reboot smashed expectations by making $44 million. It's not too much of a surprise, as the fourth entry in the sci-fi franchise has been hotly anticipated for some time now. Ghostbusters: Afterlife doesn't have the best rotten tomatoes score (a decent 63%); however, the strong 95% audience score showcases fans being highly satisfied with the feature. Combine that with the fact that Eternals is still doing solid business at the box office then King Richard really didn't stand much of a chance despite not being in the same demographic as the two films mentioned. The movie didn't have any flash or flare that demanded audience's attention even though Warner Bros strongly marketed the feature. In terms of box office, Smith doesn't particularly do well when he's doing Oscar type features. Collateral Beauty was a critical and financial disaster. Concussion, Ali, and Seven Pounds didn't make much of a splash at the box office. The Pursuit of Happyness is really the only Oscar type feature that saw a nice success for Will Smith. King Richard may have been overshadowed by other established properties, but it's also clear that audiences don't care too much for Smith when he's aiming to win an Oscar.
Tell us what's wrong with this post? How could we improve it? :)
Let us improve this post!