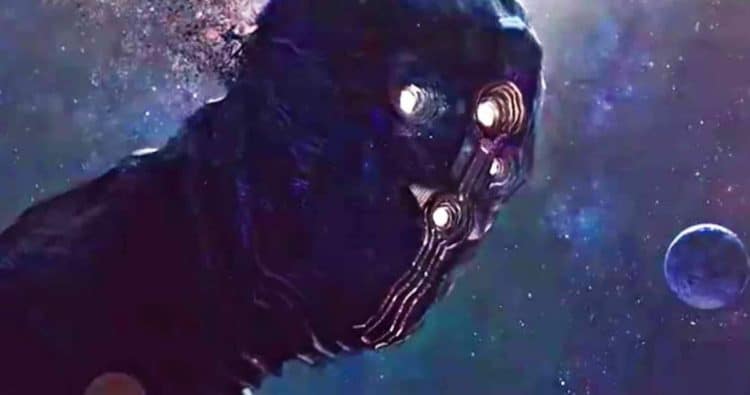 As one of the most powerful deviants to ever exist, Kro is likely one of the most interesting characters that will be appearing in The Eternals, and it's not difficult at all to see how a solo series would help to show just who and what he is to those that don't know much about the Eternals or the deviants. But as a deviant, an offshoot race that is either nearly as powerful as the Eternals or is more akin to humans in their abilities, Kro is one of those that have been around for a very long time, well over two thousand years, which makes him different than his fellow deviants since most of them don't live this long. But he also has the power to alter his appearance, which has helped immensely since throughout human history he's been a mistake for several different characters in human myths and legends. A solo series could see him interacting with many Marvel characters as time goes by and it could be kind of interesting to realize how Kro could be integrated into the MCU in a very simple manner.
As of now, it feels as though Phase 4 of the MCU is starting to bring in a lot of characters into play that people either don't recognize or aren't fully aware of yet. Kro would definitely be one of the many Marvel characters that a lot of people don't know about yet. It's even fair to state that some fans don't know that much about him unless they've been reading up on the Eternals. At one point apparently, Kro and Thena had a relationship, but it soured eventually and they had to go their separate ways. One has to wonder how much of that relationship is going to make it into the movie and whether or not there will be any interest in really fleshing it out since after watching the last trailer it sounds as though there are bound to be more explanations as to why the Eternals missed out on the action when Thanos came to town.
There are bound to be a lot of questions when it comes to the Eternals, and Kro will be one of the biggest question marks since as one of their main villains it will become a matter of who he is, why he's doing what he's doing, and if he'll be around after the movie is over and done with. That's one main problem that the MCU has had over the years, they tend to get rid of too many villains too quickly. In the comics, the villains are either given the treatment of being soundly beaten after a while and then sent to a prison of some sort only to be released or allowed to escape. Eliminating the villains is definitely a great way to end their threat, but as it's been established in the comics, even killing a villain isn't always the best way to go since death isn't always permanent in the Marvel universe. The finality in the MCU is nice because it brings about the idea that the villains won't keep coming back, but now that the Loki series has created fractured timelines it's very likely that things will be mucked up beyond belief for a while as sense and order won't be the main items on the menu any longer.
One advantage to bringing Kro into the MCU and possibly keeping him around is that he is a long-lived character and could possibly end up being a useful villain somewhere else down the line. While he's not nearly as powerful as Thanos or several other villains that could be named he is someone that, through dint of his shape changing abilities, could come in handy much as the Skrulls have done so far, but in a much different way. Kro is another character that could keep people guessing since it's entirely possible that keeping a character like this in reserve would be highly advantageous for the MCU later on. But we'll have to wait and see how his story is handled in The Eternals when it comes out eventually. With any luck, the MCU will keep him around solely based on the idea that his ability to change shape and become just about anyone in form might be something they can use later on.
As far as an idea for a movie goes that feels as though it might be stretching things a bit, but if Kro does turn out to be an effective villain there's always a chance that an added solo series might lead up to something. Fans tend to want to watch stories that they know at least a little bit about, so perhaps if The Eternals manages to get enough attention it could happen. Until then, people need to know who Kro is and what he does before they really feel like watching a story based around him.