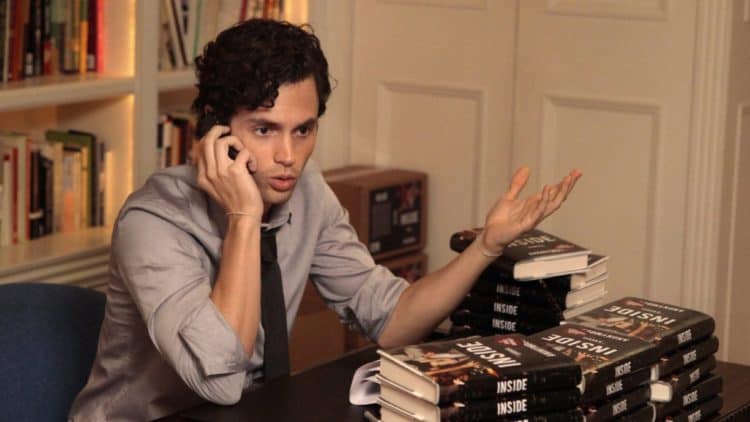 When Gossip Girl debuted in 2017, it didn't take long for the series to become a major hit. The show combined the best of drama and suspense and it also featured some unforgettable characters. Among them was none other than Dan Humphrey. Unlike almost all of the other characters in the show, Dan Humphrey did not come from a wealthy family. As a result, he really struggled to fit in with the rest of the private school students. Over the course of the show, we saw Dan go through some very interesting changes, and he ultimately became one of the most iconic figures on the show. Although some people may think he was the best character on the show, we would beg to differ. Keep reading to find out why we think Dan Humphrey was the worst character in Gossip Girl.
Dan's Backstory
When viewers are introduced to Dan (AKA Lonely Boy) during the first episode of Gossip Girl, it's instantly obvious that he isn't like the other kids at his school. He doesn't come from money and he doesn't really have a desire to fit in. For all intents and purposes, however, he is a stereotypical good kid. He's a little on the nerdy side and loves to read and write. Dan and his younger sister, Jenny, live in Brooklyn and are raised by their father who was the lead singer of a band that had a hit song in the 1990s. His mother, unfortunately, is out of the picture. All of these things are what initially draws viewers to him at the beginning of the series. Who doesn't love the underdog, right?
Despite his lackluster social status, Dan can't help but to have a crush on Serena Van der Woodsen who is obviously out of his league. As the series goes on, however, Dan starts to integrate with the popular crowds at St. Jude's and Constance Billard. During the first season, we see Dan and Serena form a love connection. Of course, we've all seen movies/shows where the beautiful popular girl falls in love with the attractive but uncool loner, but there was something that seemed about Serena and Dan's relationship.
Differences Between Dan In The Books And The TV Show
As most people probably know, the Gossip Girl TV show was based on a book series of the same name. While many of the details in the book were kept the same, there were also some differences. One of the first differences between Dan's character in the books and the show is that he lives in Brooklyn in the TV series. In the novels, however, he lives on the Upper West Side. Some other major differences in Dan's character are that in the books, he explores his sexuality by having a relationship with a man. When it's all said and done, though, he ends up with his best friend, Vanessa, instead of with Serena. Another key difference is that Dan isn't Gossip Girl in the books. The identity of this person is never actually revealed.
Why Dan Was The Worst
At the beginning of the show, it's clear that Dan is a character that we're all supposed to like. In a lot of ways, he starts of being pretty relatable. He's one of the only people who can see through the BS of St. Jude's and Constance Billard, and he isn't controlled by the need to maintain an important social status. As the show goes on, however, the changes that his character goes through don't seem to show any real growth. In fact, it actually seems like he regresses a bit. He goes from being unconcerned with what other people think about him to being obsessed with it. We also see him make some decisions that caused the character to be very difficult to like at times. For example, when he started dating Serena's best friend, Blair, he was giving off heavy scumbag vibes. The fictional relationship ultimately became a controversial topic in real life. It received lots of attention from viewers and critics.
Not only were some of the events in Dan's storyline ridiculous, but they were also annoying from a character development standpoint. Although there were several chances throughout the show to take the character away from all of the 'uncool kid turns popular' tropes, that just didn't really happen. For the most part, things with Dan always pan out the way you'd guess. On top of that, Dan being Gossip Girl the whole time (which still doesn't really make sense if you ask me) doesn't help the situation. The fact that he would spend years obsesively gossiping about people — including himself — is downright weird. Watching Penn Badgley go on to play Joe in You seems especially fitting because of this.
Tell us what's wrong with this post? How could we improve it? :)
Let us improve this post!