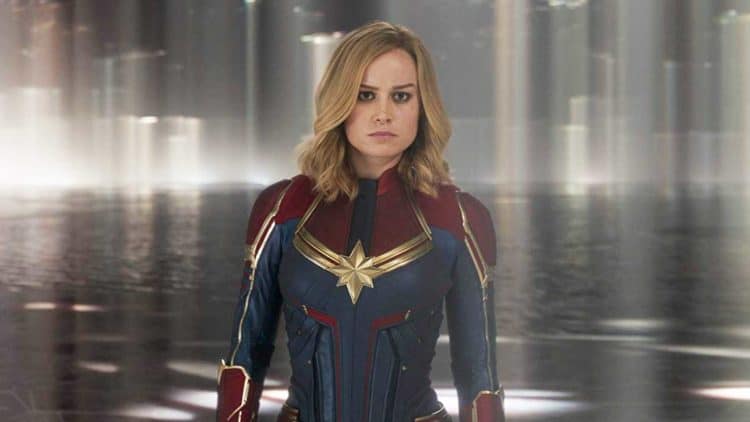 Carol Susan Jane Danvers is a popular fictional character that has appeared in different American comic books. These books have been published by Marvel Comics and have a lot to learn from and to get amazed with. This character has been created by Roy Thomas and the artist is Gene Colan. Carol Susan Jane Danvers made the first appearance as a fellow of the Kree superhero Mar-Vell in Marvel Super-Heroes #13 and an officer of the United States Air Force.
Afterward, the character became the first incarnation of Ms. Marvel in Ms. Marvel #1 when her DNA was successfully infused with that of the Mar-Vell's DNA during a massive explosion. This made her more powerful than ever, giving her a lot of superhuman strengths.
The character is often regarded as Warbird, Captain Marvel, and Binary and is considered the most notable female hero of Marvel. It is worth mentioning that Carol Susan Jane Danvers has been featured in more than Marvel-licensed products. For example, she appeared in different trading cards, animated series, video games, and merchandise. In 2019, Brie Larson played this role in the Marvel Cinematic Universe in the movies titled Captain Marvel and Avengers: Endgame. She will reprise her role in 2022's The Marvels.
Why does Captain Marvel want to become Captain America?
Despite all the fame and successful projects, Captain Marvel seems to be unsatisfied with her character. She wishes to become like Captain America. While taking on the unknown villain and wearing a unique and great-looking suit, Carol Susan Jane Danvers (Captain Marvel) admits that she wants to become like Captain America. In Marvel Comics' Captain Marvel#32, Carol Susan Jane Danvers made many things clear about herself. She said that she wished she could be given the chance to channel Steve Rogers during a fight by putting the metaphorical shield down and believing that she was able to defuse the situation without any need of exchanging blows.
What made Carol Susan Jane Danvers think this way?
Well, it is probably because Captain Marvel has been given a little or no chance to breathe in her ongoing series. She has long been stuck in the dystopian future where she has failed to showcase herself in the way she was expecting. Also, this is the dystopian future where almost all of her Avenger fellows have been dead. Carol Susan Jane Danvers tried to learn the magic and to gain the skills she needed to prevent Enchantress' son Ove from turning the dark reality into something that could harm humanity in any way. She also didn't want this future to be a part of the present day, and for this, she has had struggled a lot.
Her role is basically limited, which is why Carol Susan Jane Danvers feels that becoming Captain America is a better option than portraying Captain Marvel. When she defeated Ove and got back with James Rhodes, who is her boyfriend and the only love of her life, Captain Marvel looked determined for what should be done in the next step. However, like many other superheroes and characters of this type, she has been given no opportunity or chance to relax. Instead, she is forced to face so many challenges and fight against dangerous foes.
Captain Marvel#32 has been presented by VC's Clayton Cowles, Sean Parsons, Sergio Davila, Jesus Aburtov, and Kelly Thompson. In this project, Captain Marvel can be found going to the sky for fresh air. She flies with no tensions and worries about what will happen next. However, things get wrong when Carol Susan Jane Danvers finds that no one is shooting at her but she has been hit with a blast of energy. This leads her to go down, but when she looks up, she finds that someone inhabits the suit Vox Supreme and is controlling the way she flies and stands above the ground. The unknown character seems to be ready to attack Carol Susan Jane Danvers.
Captain Marvel takes no time to attack without even knowing who is inside that suit. This is because she wants to set herself free as soon as possible. She does not want to be controlled by anyone at any cost. When she tries to land some mammoth blows, she realizes that the unknown villain is not easy to defeat. It is going to give her tough times. At that time, she develops a feeling that it is better to be as efficient, graceful, and powerful as Captain America. If such a situation did not arise, she could never realize that Captain America is way better than her and is more powerful.