Elvis Presley is arguably one of the most popular musicians who have existed and is rightly credited as The King of Rock and Roll. His influence on global pop culture and music is only rivalled by artists like Michael Jackson. Presley's life, music and artistry lent to the image of a larger-than-life figure that persisted even after his death.
If there is one thing that Hollywood loves, it is to portray the lives of people like Presley, to bring to life and unravel what made Elvis who he was. This is why there has been a number of portrayals of his life and his music. But one of these portrayals of Elvis Presley stands apart from the others, and it is the 2022 Baz Lurhmann Elvis, which had actor Austin Butler play the titular role.
Austin Butler Won A Golden Globe for His Performance as Elvis Presley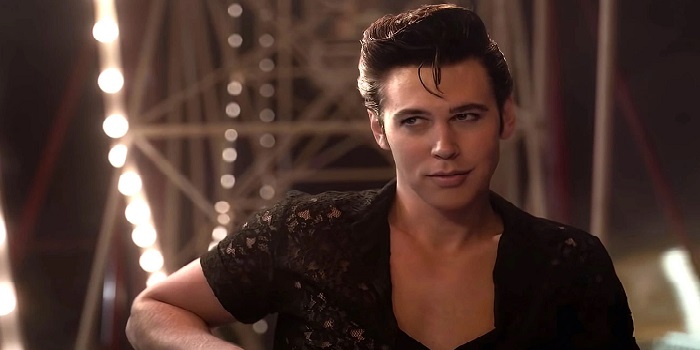 Austin Butler is arguably the best choice for the role of Elvis Presley. In 2014, from a line-up of five other actors and musicians, Butler successfully impressed Luhrmann when he auditioned with a cover of Unchained Melody. This was important because Butler then goes on to sing and perform all the songs in the film. The success of Butler's work as Elvis is present in his Golden Globe win for his performance and the film's ranking as the second most financially successful musical film. The film follows Presley's life from childhood up until his death and focuses on the dynamic between Presley and his manager, Colonel Tom Parker. The members of the Presley family also had great reviews for the film. Lisa Marie Presley, Elvis' daughter, stated that Butler had channelled her father. She also credited Butler with finally giving her father's image the accurate and respectful representation he deserves.
Kurt Russell Was Nominated for an Emmy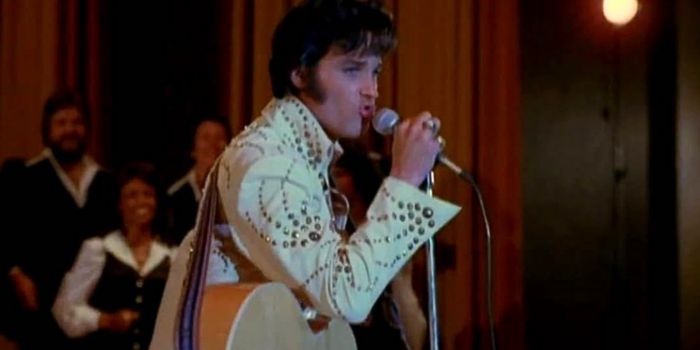 The first time a film about Presley was made, it was a TV film in 1979 and Kurt Russell was Elvis. This film came two years after his death and for how well he played Elvis, Russell was nominated for an Emmy. To properly prepare the film, the filmmakers paid Priscilla Presley, the musician's ex-wife, to fact-check the story and script.
Michael St. Gerard Has Reprised His Role a Number of Times
Another iconic performance was given by Michael St. Gerard. In the miniseries Elvis, the show focuses on the early years of Elvis' career. Gerard's relationship with the character takes on an interesting tone. He first played Elvis in 1989 in Great Balls of Fire and Heart of Dixie before he was cast in the miniseries in 1990. Then three years later he reprised the role in an episode of the TV show, Quantum Leap
Val Kilmer Played an Elvis Ghost in 1993
Val Kilmer as Elvis in True Romance, appears as a ghost to the film's lead character who is a fan of the musician. Viewers do not get a lot of glimpses at Elvis but the implication of his presence is enough to satiate a desire to see the musician. This film was a success commercially and critically with a critic describing the film as dynamite. Tarantino who wrote the script got most of the praise for his writing and as a fan of Elvis Presley, he was able to incorporate the musician in a way that was integral to the plot and also fictional.
Dale Midkiff Played Elvis in 1989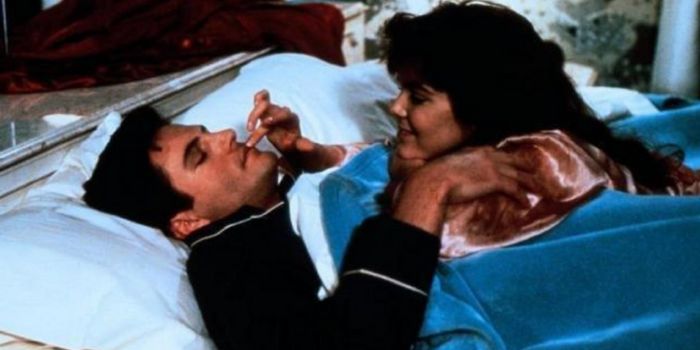 Priscilla Presley was a very influential figure in Elvis' life. The two divorced four years before his death and in 1985 a decade after his death, Priscilla published the memoir Elvis and Me. At the time it was published, it was the most intimate and accurate report on Elvis' life and work. In 1988, the book was adapted for a TV movie with Dale Midkiff playing the lead role of Elvis and Susan Walters as Priscilla. This film was not as successful as the other films on this list but it was one of the first films to focus on a very important aspect of Elvis' life, his relationship with Priscilla. At the time of its release, no film had done that. There is an upcoming movie on the same book that is expected to do the story justice with Jacob Elordi as Elvis and Cailee Spaeny as Priscilla