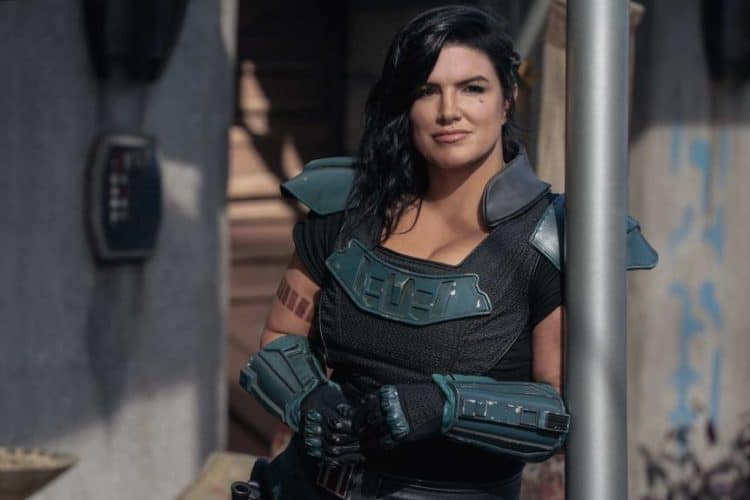 Even if it shouldn't have been it was still a bit of a shock to learn that Gina Carano had been released by Lucasfilm, which means that the role of Cara Dune in The Mandalorian, and the hopefully still to come Rangers of the New Republic, will get someone to replace her for the character or come up with someone just as great. As you can imagine there are plenty of people claiming that 'she wasn't that good of an actress' or 'her part wasn't that important' so that they'll be welcomed onto the bandwagon operated by those that are siding with Disney and Lucasfilm in this matter. But more important than that bit of nonsense at this moment is who can possibly replace her. What's true is that Gina isn't exactly Oscar-worthy since she hasn't been a huge, standout hit since she started acting. But she did earn her way during The Mandalorian and would have continued to be a valuable asset had Disney not opted to show its blatant hypocrisy. But oh well, this is what there is to work with now, and people can't help but start thinking of who might replace her. While some of the picks below aren't popular and others aren't even on the list at this time, this is who we tend to think might be able to take Gina's spot.
Here are a few women that might be able to replace Gina Carano.
5. Lucy Lawless
If this did happen then one might hope that there would be a time jump between the second season of The Mandalorian and any other show that Lawless might show up in as Cara Dune if that is in fact the plan. While Lawless is still an attractive and very useful actress she's also getting older and time is not on her side if she wants to keep portraying someone like Cara, who is still fairly young in the Disney+ series. The upside is that Lawless has been a part of a series before and has done very well, but the downside, as already mentioned, is that she's not getting any younger and might already be a bit old for this role.
4. Cassie McIntosh (Peyton Royce)
There are a couple of wrestlers on this list that would work out just fine for the role since their appearance could be altered just enough to give them the look of a Republic soldier and bulking up just a bit or even using padding in the armor wouldn't be a big deal. For Cassie and others, it would be the idea of getting them to act out the part that might be difficult since despite being a part of the WWE it's still easy to note that acting in the ring is a lot different than acting on camera, no matter that the WWE is televised. At least one can guess that the physical aspects of the role wouldn't be too hard.
3. Mila Kunis
This is kind of a stretch really since Mila is kind of a hard person to see in this kind of a role, but on top of getting her to step out of her comfort zone, it feels like something that would give her the chance to bring that famous attitude that she's been able to use in a few movies and use it to her advantage. Plus, apart from being a great actress, it would be fun to see her in an action scene. It's an odd pick, but every list there has to be at least one or two, and in this case, it has more to do with Mila's looks than her experience when it comes to playing an action role, which might be pretty interesting.
2. Ronda Rousey
She's already been in a couple of action movies so it's fair to say that she would probably do just as well as Gina and as a trained MMA fighter she could step into the physical part of the role without any real effort. Imagine watching a new Cara Dune, or another character, start applying armbars and other locks to the enemy. Her acting might need to improve a bit but it does feel as though Ronda could make this happen and be a fitting replacement.
1. Demi Bennett (Rhea Ripley)
Another wrestler that would probably look good in the armor and fit the role just perfect is Rhea Ripley since she simply looks like a physical character that could do some damage if she wanted to. One big advantage to picking a wrestler would be that they're used to taking pretty hard hits and wouldn't be deterred from a physical role such as this. It's obvious that there would be stunt people involved, but there's still enough that anyone taking over would have to do that would make it worthwhile.
It's still sad to see Gina go, but like it or not, everyone is replaceable in some way.