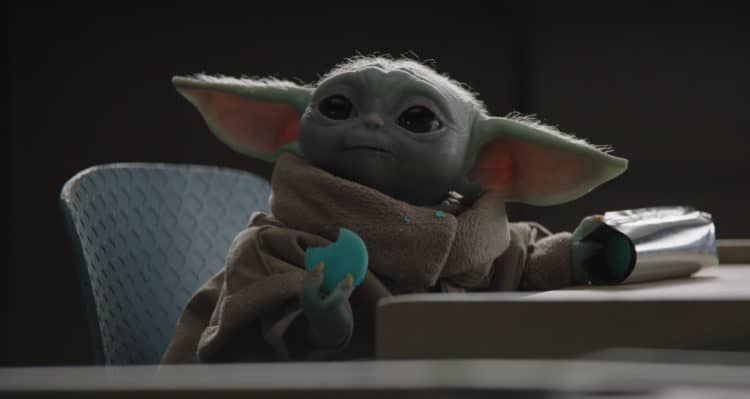 Imagine trying to get a Force-sensitive individual through puberty and having to deal with temper tantrums when they're a child. It'd be something to be thankful for that the Force isn't always as strong with some kids as it is with others in the Star Wars galaxy since otherwise there might have been a serious need for Force-dampening devices sooner rather than later. Grogu did manage to capture the hearts of many people when he was revealed in the first season of The Mandalorian, but thinking from a practical standpoint one really has to think what might happen if the kid gets truly angry at someone and not just a bit irritated or defensive. Cara Dune already felt what it was like to upset Grogu when she and Din were in an arm-wrestling match and Grogu thought that she was hurting his benefactor. This was the first step to thinking that the little guy had latched onto Din as his protector since he became very protective of him. Some might say that the incident with the mudhorn was the first real display, and they wouldn't be entirely wrong, but it does still feel that holding the mudhorn back was instinctive and a snap decision on the part of Grogu rather than a sign of real loyalty. As the season progressed though it became more and more obvious that the kid actually liked Din and that Din had a soft spot for the foundling due to his own status.
But imagining this show as a sitcom is kind of funny since it has all the right character types that one would need and it definitely has enough situations in which the main characters are involved in several issues that might be considered rites of passage when it comes to living and growing together. But the idea that Grogu was going to need to be taken off Din's hands at some point was definitely there from the first season since the unfortunate fact is that Mandalorians and Jedi don't mix naturally and the only reason that Din and Ahsoka Tano were able to get along was due to Grogu, since he was of interest to Ahsoka, and Din has a greater sense of honor and duty than to ignore people that are being subjugated. He might be a bounty hunter, but he definitely has a personal code of honor that he doesn't want to work against. The only downside of this is that it makes him a rather big risk when it comes to bounty hunting, at least since picking up Grogu it does.
Now that Grogu has gone off with Luke Skywalker though, a lot of people are wondering what will be next for Din, and how the show will push forward. It would appear that Boba Fett is going to get his own show, and it will be interesting to see if The Book of Boba Fett will crossover with The Mandalorian at any point. On top of that, Ahsoka is getting her own show, so it's also a wonder as to whether we'll see Din in that show as well since the two left on good terms. One has to admit that we haven't heard a lot about Mandalorians in the most recent trilogy, but perhaps that's going to change in the Star Wars galaxy moving forward since The Mandalorian has actually been hailed in a much more positive manner than the last three movies were and by far more people. Let's put it this way, the most recent trilogy made a great deal of money, but the fact is that the reviews for The Mandalorian have been much better than the reviews for the past three movies. People have enjoyed the feel of Star Wars from a bounty hunter's standpoint since the Force and the Jedi are still there, but they didn't end up becoming the main part of the story. That could be a big reason, among the many, that people have been so vocal about the last three movies. The Mandalorian was almost like a samurai western in a way, which is odd for some people to hear, but is almost entirely accurate since the western feel is easy to see, while the samurai feel of it might need to be explained to some folks.
Season 3 of The Mandalorian is going to be different, that much is obvious, but it still feels that there's plenty to go with since the whole idea of trying to liberate Mandalore and figure out what to do between Bo-Katan and Din and who will wield the darksaber is going to be interesting. Plus, where Boba Fett fits into the galaxy will also be intriguing, so there's plenty of material, but what remains to be seen is if it will still be as popular without Grogu there.