Blake Draper is an Australian actor who gained fame for his roles in Prom Pact (2023), Clickbait (2021), and Bad Mothers (2019). Steadfastly carving his way to the top, Draper credits his school teacher for helping him discover his talent and passion for the performing arts. He didn't know he could carve a niche in acting until his teacher showed him the way.
From comic book artist to martial artist and perhaps a drummer, Blake Draper had many career dreams before acting got the best of him. A couple of years into his professional acting career, Draper has proved he is on the right path. He has made appearances in both films and television but Prom Pact stands out from the rest. The Disney+ rom-com made him one of the breakout stars of 2023, winning over audiences with his stellar delivery of his character. Draper has also expanded his horizon to include voice roles. Discover fun facts about the Australian actor below.
Blake Draper Was Born in Melbourne
An Australian by nationality, Blake Draper was born on July 27, 2002, in Melbourne, Australia. The six feet two inches tall actor has not revealed much about his family, including the names of his parents. However, he is of Caucasian ancestry. His family seems to be supportive as seen in the things he accomplished early in life. A die-hard Beetles fan, Draper received a drum kit as a gift on his seventh birthday and has been playing it ever since. He also taught himself to play the guitar and bass. The Draper family is into martial arts, a craft Blake Draper started learning as soon as he could walk.
The names of the schools Blake Draper attended are not known but it is common knowledge that his teacher helped shape him into the actor he is today. Even though the actor began his journey into the movie industry early, he only discovered his forte in acting when his teacher cast him for a school play without his consent. He was tapped to play Aladdin in his school's Grade 4 production and after the performance, he was hooked for life. Draper has remained grateful to his teacher for the gesture.
Blake Draper's Acting Career Professionally Began on an Australian Soap Opera
Before the acting bug got the best of him, Blake Draper was a martial arts instructor. He began training to be a martial artist as a child to keep the family tradition alive. Draper made his acting debut in 2018 when he joined the cast of Australian soap opera, Neighbours. He appeared in two episodes of the long-running show as Gus Martinez, a good way to make an entrance into the competitive movie industry.
After his debut on Neighbours, Blake Draper bagged a few more roles on television projects. In 2019, he played one of his most prominent roles as Julius in seven episodes of the mini-series Bad Mothers. The TV mini-series was originally released on February 18, 2019, and wrapped up on April 8, 2019. In 2021, Draper was seen as Michael Hastings in one episode of Clickbait. The same year, he voiced Thomas in two episodes of the podcast series The Orchard.
Blake Draper made his big screen debut in 2023, starring as Graham Lansing in Prom Pact alongside Peyton Elizabeth Lee (Mandy Yang). The Anya Adams-directed romantic comedy also starred Milo Manheim (Ben Plunkett), Monique Green (LaToya), and Margaret Cho (Ms. Chen). According to Draper, he booked the role of Graham Lansing online without leaving Australia. He made his first move to join the cast of his first American film with a self-tape which was followed by online video callbacks. Draper became a standout in the film which solidified his spot in the industry. If his stellar performance is anything to go by, fans look forward to seeing him in more Disney projects. Heath Ledger, Robert Pattinson, and Paul Mescal are some of his favorite actors.
Who Is Blake Draper's Girlfriend?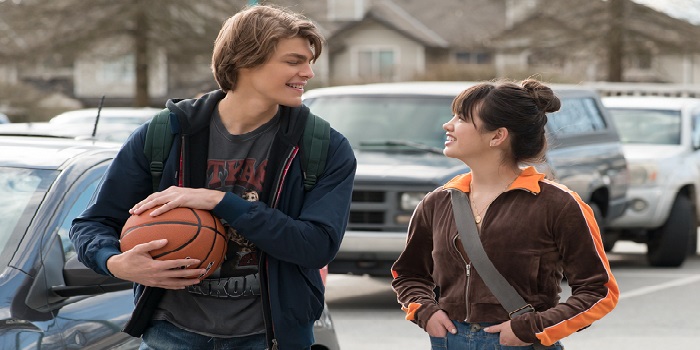 The chemistry between Blake Draper and Peyton Elizabeth in Prom Pact sparked claims of a relationship in real life. This is typical but it appears the duo only played their parts well. So far, there is no romantic relationship linked to Blake Draper. The Australian actor is focusing on his growing career and has not confirmed he is dating anyone. Aside from acting, Draper loves to read. His favorite book is Emily Brontë's Wuthering Heights and Heathcliff is a role he will give anything to play.