Audrey Holcomb gained prominence when she appeared in an episode of Stranger Things Season 4 in 2022. However, she is no stranger to the spotlight. Before her brief stint on the Netflix mystery drama, Holcomb had been active in the movie industry for more than five years. Beyond Stranger Things, the American actress has been in other notable projects such as Scary Story, Colt 45, and American Cherry. The latter was written and directed by Marcella Cytrynowicz, starring the likes of Hart Denton (Finn Elliott) Leonor Varela (Louise Stein), Matty Cardarople (Clay Elliot), and Larsen Thompson (Sasha).
While she is a burgeoning actress, Holcomb has not appeared in a lot of projects in her career but she seems to be persistent in her career progress. She has appeared in several films with a couple of television roles. In all, she has made significant progress in her endeavors as an actress. She also pursues additional careers as a model and social media influencer. Read on for more interesting facts about the Stranger Things actress.
Audrey Holcomb's Early Life and Education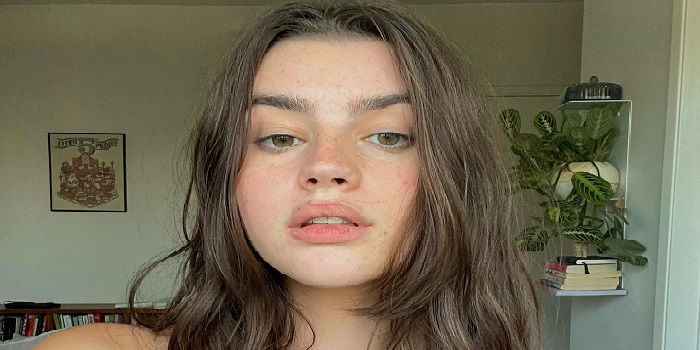 Born on July 7, 2000, Audrey Holcomb is an American national. Holcomb was born in Atlanta, Georgia, in the United States, to Mary Beth and Rick Holcomb. She has two brothers named Forrest and Brooks, and a sister called Sadie. The family of five are residents of Georgia where Holcombb and her siblings grew up. The actress is the only known public figure in her family.
For her high school education, Audrey Holcomb attended Paideia School. Having discovered her inclination to the performing arts early in life, Holcomb enrolled to study acting in The Company Acting Studio. The studio helped in sharpening her acting skills before she made her professional debut.
Audrey Holcomb Began Acting in 2015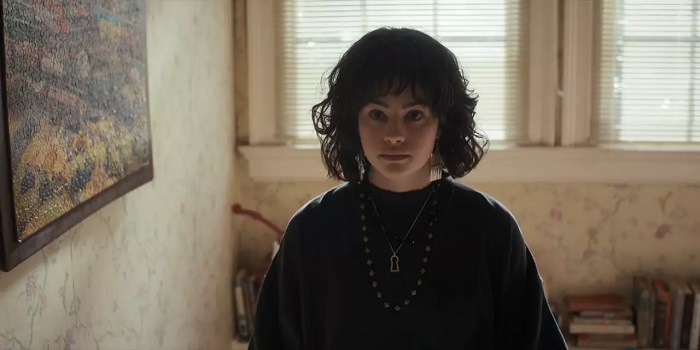 Managed by J Pervis Talent Agency, Audrey Holcomb made her acting debut in the short drama Musical Hearts (2015) as Carly. Her debut wasn't significant but it introduced her as an actress to watch. Her next role was in another short drama titled This Is Home (2016) where she portrayed Bella. She played a brief role as a Childhood Friend in her first television role in one episode of Murder Calls in 2017. The same year, she portrayed Teen Girl in 3 Minutes.
Audrey Holcomb appeared as Amelia in Junior Guards (2018) as Amelia. She didn't get any role in 2019 and in 2020, she landed one of her best-recognized roles as Amelia in Colt 45. She played her first role in a feature film in 2021, appearing as Corinna Hoffman in American Cherry. The same year, she played Amelia in Scary Story, a short drama directed and written by Peter B Samuels.
Holcomb hit a career jackpot in 2022 when she was cast in Stranger Things season 4 episode 6, "Chapter Six: The Drive." She portrayed Eden Bingham, one of Suzie Bingham's numerous siblings in the series. Appearing in the popular Netflix horror fiction shoved Holcomb further into the spotlight. Her next role came in 2023 on the set of another short movie, Sharpie, where she also depicted Amelia. Though the details are yet to be made public, Holcomb is likely to make more appearances in upcoming projects. Her appearances in the award-winning American Cherry and Stranger Things have put her name on the map.
Her Social Media Presence and Influence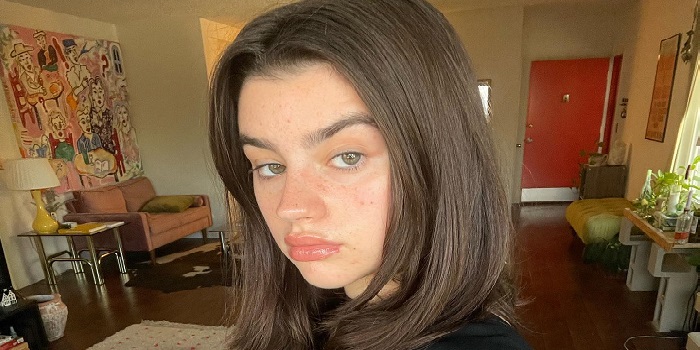 Like many of her peers, Audrey Holcomb is also carving a career on social media. She has a presence on different platforms, including Instagram and TikTok. She joined Instagram in September 2014 and the account got verified in March 2023. Holcomb's Instagram account has amassed over 136 thousand followers thus far. Her content on the platform consists of lifestyle posts, modeling photos, and updates on her career exploits as an actress. Holcomb also commands an impressive presence on TikTok where she shares entertaining content such as comedy skits, lip-syncs, and videos of her either dancing or singing.
Audrey Holcomb's Personal Life and Interests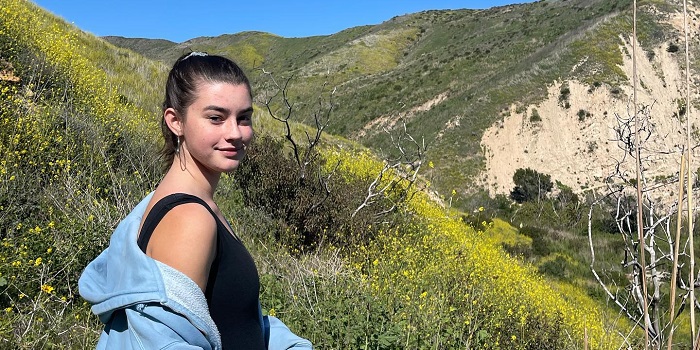 With her career on an upward trajectory, it is safe to say that Audrey Holcomb is aiming for the top. Aside from her social media exploits and acting career, the Stranger Things actress is also interested in modeling and loves to go hiking with her friends. So far, the five feet four inches tall actress is not in any known relationship. As such, there are speculations that she might be single. However, Audrey Holcomb is yet to confirm such claims.