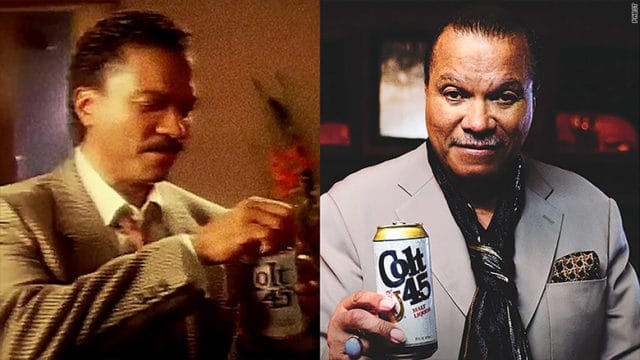 "In life there are two rules to live by. Number one, never run out of Colt 45. Number two, remember rule number one." Happy Birthday Billy Dee Williams! It's bitter sweet writing this birthday message to Billy Dee because of the death of Don Rickles, but respect is obviously going both men's ways today. At a combined age of 170, you don't have much more history in Hollywood than Billy Dee Williams and Don Rickles do.
To most people Billy Dee Williams is known for his slick and suave Colt 45 commercials and playing the part of Lando Carlrissian in Star Wars, but Williams is so much more.  His career spans all the way back to 1959 and before Williams was dong malt liquor spots he as a stage actor as well as artist.
Some of his work can be seen at his online gallery BDW World Art. He has had solo exhibitions in various galleries around the United States, and his work hangs in the National Portrait Gallery, the Smithsonian Institution and the Schomburg Museum. The covers of the Thelonious Monk Competition programs since 1990 are by him.
Williams also partook in a number of musical albums with Motown.  However, let's face it.  Billy Dee Williams IS Colt 45.  Happy birthday!  At 80, you're still looking as handsome as ever.
Save