Bill Murray is a legendary comedic actor known for his unique charm and wit. He has been able to capture the hearts of audiences for most of his career, but when it comes to love, he has struggled on that front. Murray has left a string of bad relationships in his wake. This might be a bit shocking considering how well he pulls off romance on screen.
With two marriages to his name, followed by two divorces it is clear that while Murray may be a great actor, this skill does not translate to romantic relationships. Murray's journey through marriage and relationships has been anything but ordinary. This is particularly obvious in his second marriage.
Bill Murray Met His First Wife On the Set of Stripes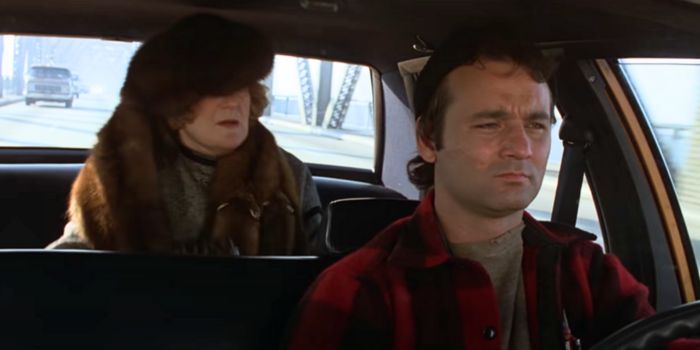 The story of Murray's first marriage begins with his captivating encounter on the set of the comedy classic, Stripes. It was within the playful chaos of this film production that Murray met his first wife, Margaret Kelly. When they first got married it was a surprise to Kelly, who had been dating Murray for a short while at that point. They got married in Vegas in January of 1981 and Murray enlisted the help of two friends who had done the same thing the year before.
During their 15-year journey together, the couple welcomed two children, Homer (born in 1983) and Luke (born three years later in 1986). Through this period, Kelly supported Murray through some of the most important roles throughout his career, Ghostbusters and Groundhog Day. It was also during that marriage that he took a two-year sabbatical from acting because of how badly The Razor's Edge performed. Sadly, despite their history and commitment, their marriage eventually faced a devastating hurdle that led to its dissolution in 1996. Reports suggest that infidelity on Murray's part played a significant role in the breakdown of the relationship. This revelation cast a shadow over their union, resulting in the eventual decision to get divorced.
His Second Marriage Sprung from an Affair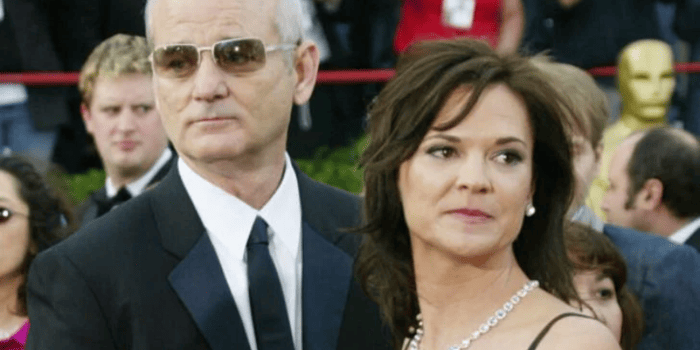 Continuing his pattern of finding love on set, Bill Murray's met his next wife, Jennifer Butler, while working on a film. Although the exact film where they first crossed paths remains unclear, it is evident that their connection grew stronger over time as Butler worked as a Costume Designer on several of Murray's movies. Her extensive experience in Hollywood and collaborative work with Murray on notable films such as Groundhog Day, Ghostbusters II, and Scrooged allowed them to form a camaraderie within the industry. As their professional collaboration flourished, so did their personal relationship. This bond eventually led them down the aisle.
A year after his divorce from Kelly in 1997, Murray was married to Butler. The union between Murray and Butler seemed to be rooted in their shared experiences and mutual appreciation for their respective crafts. The couple remained married for 11 years and in that time, had four children-Caleb, Jackson, Cooper, and Lincoln. In May 2008, Butler filed for divorce. Her suit was based on allegations of domestic violence, infidelity, sex addiction and substance abuse. The divorce was finalised in June 2008, with Butler getting primary custody of their four children. Murray was granted visitation rights and had to pay child support, with Butler getting ownership of two of their homes. sadly, Butler passed away in 2021.
Murray Does Not See Marriage in His Future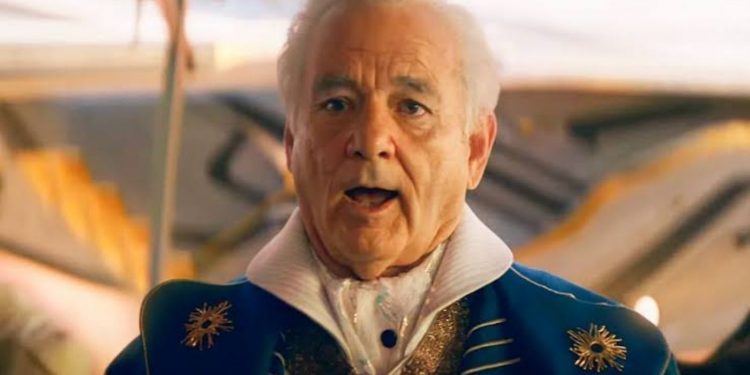 Following his second divorce, Murray has managed to avoid romantic relationships. He has not gotten into any relationships since and has spoken about this decision a number of times. In 2014, while on The Howard Stern Show he touched lightly on this, saying that while he was single, he was not lonely. He also made reference to how caring for his kids was something he was actively involved with.
There have been reports swirling around suggesting that the actor is dating the talented singer Kelis, famous for her hit song Milkshake. These rumours gained momentum after several sightings of the two together in public and coupled with the fact that Murray had been to some of her shows. However, it seems that Kelis herself has debunked these speculations and set the record straight. She firmly affirmed that there is nothing more than friendship between her and Murray.