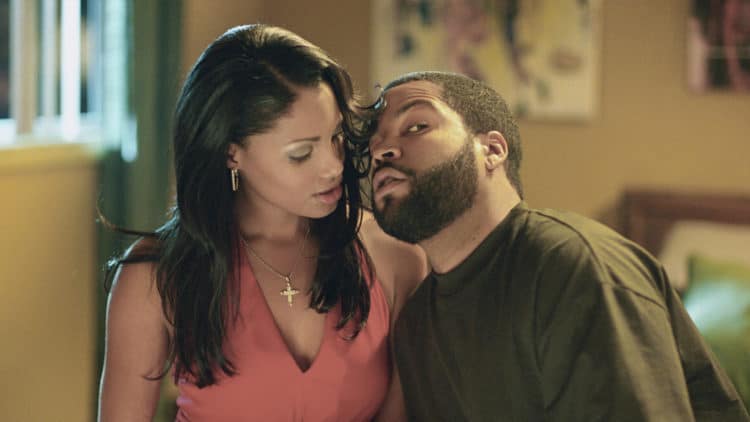 Released in 2002, Friday After Next was the third and (so far) final installment of the Friday franchise. The movie followed the adventures of Craig (Ice Cube) and his roommate Day-Day (Mike Epps) as they attempt to recoup their losses after their apartment was robbed on Christmas Eve. As with the other Friday movies, Friday After Next was hilarious and creative. Although many of the cast members from the original reprised their roles, Friday After Next also introduced several new characters. In the years since the movie's release, some of the stars have remained in the spotlight while others have faded into the background. If you're curious about what the cast has been up to,
Ice Cube
Not only did Ice Cube star in all three of the Friday movies, but he was also the screenwriter. Prior to his work in the films, Ice Cube had been known only for being a rapper. However, Friday allowed him to be taken seriously as an actor and screenwriter. Since Friday After Next's release in 2002, Ice Cube has continued to find success in the entertainment industry. He has produced in acted in several other projects. Ice Cube has also continued working on music. His most recent album, Everythang's Corrupt, was released in 2018. He is also working on another installment for the Friday franchise, but unfortunately, disagreements between him and Warner Brothers have halted the process. Ice Cube claims that Warner Brothers has been excessively critical of his script to prevent the project from moving forward. Warner Brothers denied these claims. According to The Grio, Warner Brothers said, "We strongly disagree with any claims of discriminatory treatment, and stand by our ongoing and proven commitment to support diverse voices and storytellers and will continue to do so as we move forward". According to IMDB, the final installment in the Friday franchise is set to be released in 2023. However, we weren't able to find official comfirmation of this anywhere.
Mike Epps
When Mike Epps began his career in the entertainment industry, he was a stand-up comedian known for his no-holds-barred approach to comedy. When joined the Friday franchise for the second film, it was his first major film opportunity. By the time he reprised his role in the third film, his acting career had really started to take off. Since Friday After Next, Mike has continued to focus his energy on his acting career and he has seen a lot of success on the big and small screens. Although most of his roles have been comedies, he has also shown that he is capable of playing more serious projects. His fans will be excited to know that he will be playing Richard Pryor in an upcoming project that is currently untitled. He is also set to reprise his role as Day-Day in Last Friday.
John Witherspoon
Aside from Ice Cube, John Witherspoon is the only actor to appear in all three of the Friday movies. Although John Witherspoon already had a very successful career before the Friday films came along, being in the movies introduced him to a wider audience. Although he worked as a dog catcher in the first two movies, he was a restauranteur in the third. Throughout the franchise, Witherspoon became known for his impeccable comedic timing. In the years following the release of Friday After Next, Witherspoon continued to work consistently. Between the big and small screens, he appeared in dozens of projects after 2002. One of the things he became best known for was his voice work in the animated series The Boondocks. Sadly, however, John Witherspoon passed away in 2019 after suffering a heart attack. After his death, several of his old co-stars expressed their sadness over the loss.
Don "D.C." Curry
Like some of the other people on this list, D.C. Curry got his start as a standup comedian. His career started gaining momentum as a part of BET's Comic View. He made his acting debut in the 1988 movie Spyder. Prior to joining the Friday franchise, D.C. was best known for his role in the TV series Grace Under Fire. However, getting cast as Uncle Leroy helped expose D.C.'s talents to an even wider audience. Unfortunately, however, it appears that his acting career started to slow down in the years since Friday After Next. Although he landed a few more roles after the movie, he hasn't done anything else as big as Friday. His most recent on-screen appearance was in 2015, but it is rumored that he will be reprising his role as Uncle Leroy in Last Friday. On the bright side, though, it seems like he is still doing stand-up comedy shows. D.C. is active on Instagram, but most of his content is totally unrelated to his life. However, he also has a YouTube channel where he reguarly uploads videos of his online talk show.
Clifton Powell
Clifton Powell's role as Pinky in Friday After Next is one that viewers will never forget. Despite playing lots of dramatic roles throughout his career, Clifton has always had the ability to move between genres with ease. Next Friday and Friday After Next are great examples of how he's a natural when it comes to making people laugh. In the years since playing Pinky, Clifton Powell has probably gotten more work than anyone else on this list. His resume is incredibly impressive and he currently has more than 250 acting credits (this includes some projects that have yet to be released). From TV shows to movies, Clifton has definitely become a fixture on all of our screens. Most people who know anything about Clifton's career would probably agree that he doesn't get nearly as much credit as he deserves. It is rumored that Clifton will be reprising his role in Last Friday. During a recent interview with Intel Hip Hop, Clifton shared that he is also in the process of working on some projects with his son who is a screenwriter.
Anna Maria Horsford
Anna Maria Horsford started her professional acting journey in the late 1970s. In the 1980s, she became popular for her role as Thelma Frye in the TV series Amen. By the 1990s, she had become well known, especially in the Black community. She was one of the original cast members in the 1995 movie Friday, and although she didn't appear in the second installment she reprised her role for Friday After Next. In her role as Craig's mom, Mrs. Jones, Anna Maria brought the character to life like no one else could've. Her star has continued to shine bright since her time with the Friday franchise. Most notably, she joined the cast of The Bold and The Beautiful in 2015. She has earned two Daytime Emmy Award nominations for her work on the show. At the moment, Anna Maria's IMDB page does not have her listed as a returning cast member for the upcoming final installment of Friday. That being said, there's always a chance she could end up coming back. For those who want to keep up with what Anna Maria has going on, you'll be happy to know that she is very active on Instagram and loves giving her fans a behind-the-scenes look at her work.
Maz Jobrani
Maz Jobrani wasn't one of the stars of Friday After Next, but his role as Moly was one of the things that made the movie so great. Craig and Day-Day initially worked for him, but Moly eventually fired them. Throughout the movie, he was an enemy of sorts and he provided lots of comic relief. Unlike many of the other actors in the movie, Maz was relatively new to the entertainment industry when he was cast in Friday After Next. However, in the years since, he has gone on to have a very successful career, but acting isn't the only thing he has done. Maz has also ventured behind the scenes and he's done some work as a writer, director, and producer. In 2007, he wen ton his first comedy tour called Axis of Evil, and he has gone on several others since. On top of that, he has become an author and he also hosts a podcast. It seems unlikely that he will reprise his role as Moly in the upcoming final installment of Friday.
K.D. Aubert
2002 is a year that K.D. Aubert will probably never forgot. Not only was it the year she made her acting debut, it was also the year that she was cast in Friday After Next. In the movie, she played Donna, Craig's love interest. Although she's appeared in quite a few movies and TV shows since Friday After Next, she hasn't had any signifigant roles. However, throughout the 2000s, she became well known for her appearances in music videos. Thanks to the music videos, she got the chance to work with some very well known people in the music industry including Ludacris, 50 Cent, and P. Diddy. Those who want to stay in the loop with K.D. will be happy to know that she's very active on Instagram. She also has a YouTube channel where she posts vlogs and other content.